The biggest fiesta is here as Mega Sardines launches a super Sarap, Sustansya, at Saya series of fiesta-themed online events that will definitely make you look forward to every kinsenas.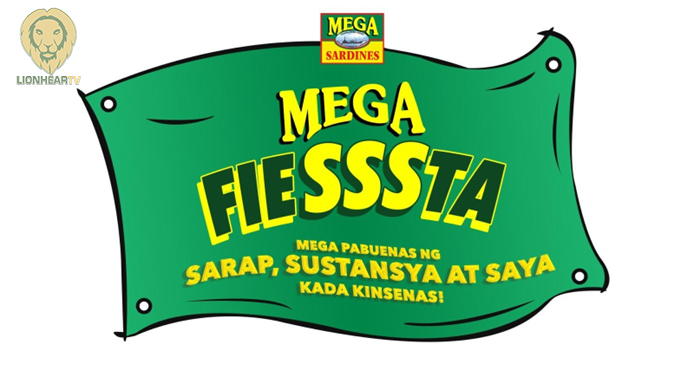 Bringing the festivities to everyone, the Mega Sardines FieSSSta campaign will be livestreamed on Mega Sardines' official Facebook page and Mega Global's official store on Shopee every 15th of the month until October, promising shoppers a fiesta of kinsenas deals and steals that will keep you coming back for more.
Just look at what awaits you in every livestreamed fiesta and watch out for the exciting guests every month!
On August 15, get ready for a super sarap na Bonggang Handaan sa Fiesta as special guest Chef Hazel holds a live cooking demo of Sardines Recipes. Prepare to take home awesome prizes by joining Ka-Mega, Game KNB? and other fun games that you can enjoy with online buddies.
If you love games, join in on the fun on September 15 as Mega FieSSSta: Palarong Pinoy kicks off, highlighting how Mega brings sustansya to the whole family, with the nutritious Omega-3 in every can promoting a healthier heart and stronger bones. Play pabitin to win special prizes and listen to an informative nutrition and health talk.
To wrap up the fiesta, the Peryahan sa Bayan on October 15 defines Saya with non-stop kulitan from our surprise special guest. Take home exciting prizes and take part in the color game that will get you jumping for more goodies!
The fiesta fun started last July 15 with the Mega FieSSSta: Grand Parade with AC Soriano and Mommy Rosie Domingo, who gave away over P20,000 in prizes and coins galore on the Shopee app.
The good news is: papunta pa lang tayo sa exciting part!
All these events will culminate in the celebration of National Sardines Day in November, a traditional celebration that brings together everyone in a fiesta atmosphere with more activities that involve all Filipinos who love sardines and have come to rely on Mega Sardines for its nutritious and delicious products that have been a staple in Filipino tables.
Over the years, Mega has helped Filipino families achieve good health and proper nutrition. Its signature 12-hour Catch-to-Can process ensures that Filipinos enjoy fresh and nutritious meals that are affordable and healthy.
With Mega, may sustansya at sarap na nagbibigay ng saya sa buong pamilya! Join the fun fiesta and win exciting prizes!
Comments