Retired boxing legend Floyd Mayweather Jr. officially distanced himself from professional boxing. He said that he now aims only to entertain and have fun through exhibition matches and displays of bravado where he gets in character for showmanship.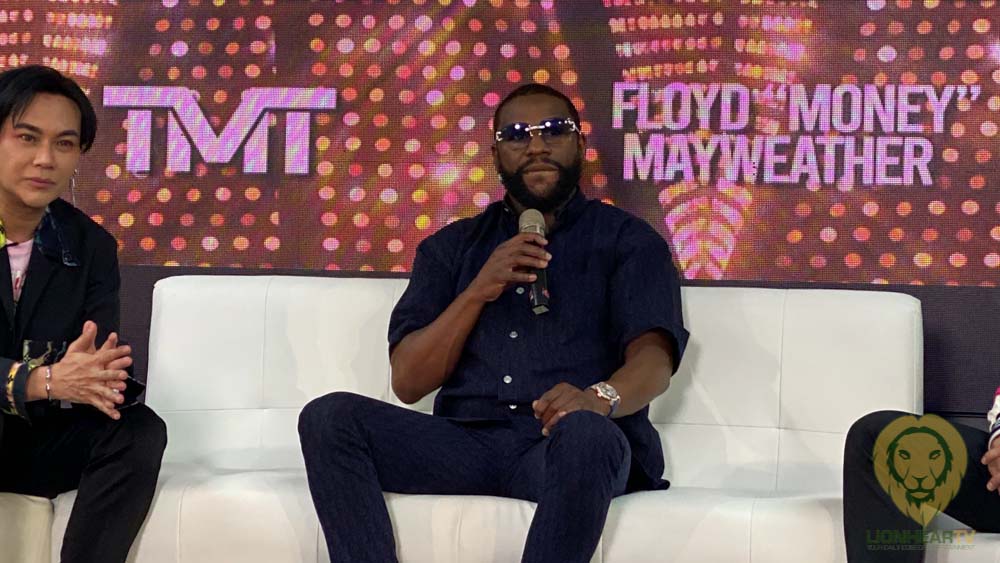 His latest boxing skirmish was against Japan's Mikuru Asakura on September 24, 2022.
"I was happy to feel the arena of 60,000 – the support was crazy," said Mayweather.
He added that, apart from the exhibition, he enjoyed the ambiance and the shopping experience in Japan. He expressed that he will be returning in April 2023 for another exhibition match there.
"I know my lane," stressed Mayweather when asked whether or not he wanted to try other combat sports.
He said that what's important is he is having fun doing exhibition matches and entertaining people through his current profession.
Although he said that he plans to stay in his lane, he is open to the idea of other forms of entertainment.
"As of right now, I can't really say," Mayweather talked about the possibility of acting in his show.
Despite his answer, he has since made a mark on television-related show productions, particularly with guestings in a TV series named Arli$$, and a music video with Justin Bieber. He was also the executive producer for a documentary titled 30 days in May in 2013 and co-produced The Boy in 2015.
On September 28, Mayweather held a media conference where he revealed some snippets of his life as he expressed his excitement about his upcoming documentary in 2023, and his being a grandfather.
He also opened up about the possibility of helping produce other blockbuster films in the future.
"In 2023, I've got a documentary coming up – behind the scenes for the last 26 years of my life as a professional fighter," detailed Mayweather. He was also excited about the chance for people to see what kind of a person he was off-stage.
Aside from this, FrontRow President RS Francisco hinted at a "big project" coming up for Mayweather. They also believe that Mayweather is the "perfect fit" for them because the champ always speaks on how to touch more people's lives.
Comments