Moira Dela Torre's sister took her rage to Twitter on the night of May 24 as she ranted about her sister's ex-husband, Jason Hernandez and his recently uploaded music video for his new song, Ikaw Pa Rin.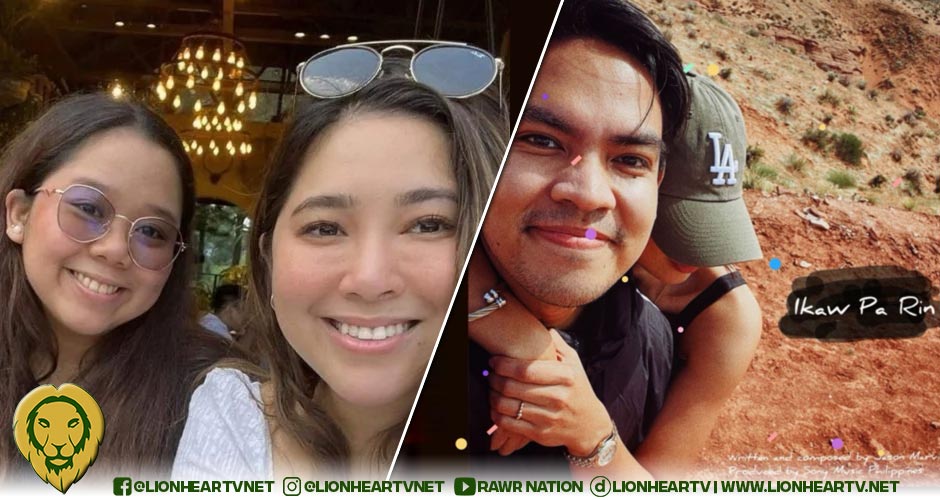 The music video featured clips of the estranged couple's wedding as parts of dela Torre walking down the aisle on their wedding day and even a clip of their exchanging of vows. Ironically, the music video also featured a mystery woman whose face got revealed in the latter half of the video could be Hernandez's new lover.
The people are even more confused about the lyrics as it somehow hinted at his inablility to move on from a past love.
Dela Torre's sister could not contain her anger at the hints given by Hernandez's new song and music video and wrote in a Twitter thread: "naiirita lang ako kasi ang layo talaga ng mga pinagsasabi mo sa lyrics ng kanta mo, why do u (you) need to manipulate ppl (people) into thinking that you still love and miss her?"
She later revealed in the same Twitter thread that Hernandez did not obtain dela Torre's permission before using the clips of their wedding in his music video and similar lyrics in his new song. As of this writing, Jmee has deleted the tweets.
Dela Torre and Hernandez previously collaborated on hit songs–Ikaw at Ako and Tagpuan, when they were still together.
The said Twitter thread is now unavailable. Dela Torre's sister's Twitter account is no longer visible in cyberspace. However, screenshots of the tweets are still lurking online.
Shortly after, on the morning of May 25, Hernandez responded in a recently-deleted post that dela Torre's sister had–informed that the song in July of last year and that he had to make the response post publicly because he could not contact the latter after being blocked.
He also pointed out that he remained on good terms with his ex-wife's family after the separation and gets to visit them occasionally and gift them presents for Christmas.
He said he only stopped after dela Torre no longer wanted such [form of] connection with him.
He also responded to the allegations of not putting an effort in the relationship in the latter half of his deleted post. He said that his ex-wife's sister did not witness how he begged and cried for dela Torre to repair their relationship, going so far as waiting outside their condo for a chance to talk with his ex-wife. He also mentioned a few situations of dela Torre expressing her anger towards him by breaking glasses and rejecting his advancements.
At the end of his post, Hernandez remarked: "I've been good to you and your family and I'm sorry if you were fed false/exaggerated/filtered details, but I gave my all to try to get her back."
As of this writing, Hernandez has already deleted the post.
'I TRIED CALLING YOU BUT YOU BLOCKED ME EVERYWHERE'

LOOK: Sa isang deleted post Jason Hernandez, sinagot ang mga patutsada sa kaniya ng kapatid ni Moira Dela Torre.

"I was caught off guard when you posted your tweets cause one, I showed you this song last year July already so I… pic.twitter.com/nmIeGtVbj6

— Kapamilya Online World (@kowalerts) May 25, 2023
Comments