BPI Chief Customer and Marketing Officer Catherine P. Santamaria emphasized the significance of their anti-scam PSA campaign with GMA Network on May 5.
At the GMA New Media and BPI PSA campaign media gathering, which LionhearTV covered, Santamaria first thanked the media firm for cooperating with them and promoting the awareness campaign.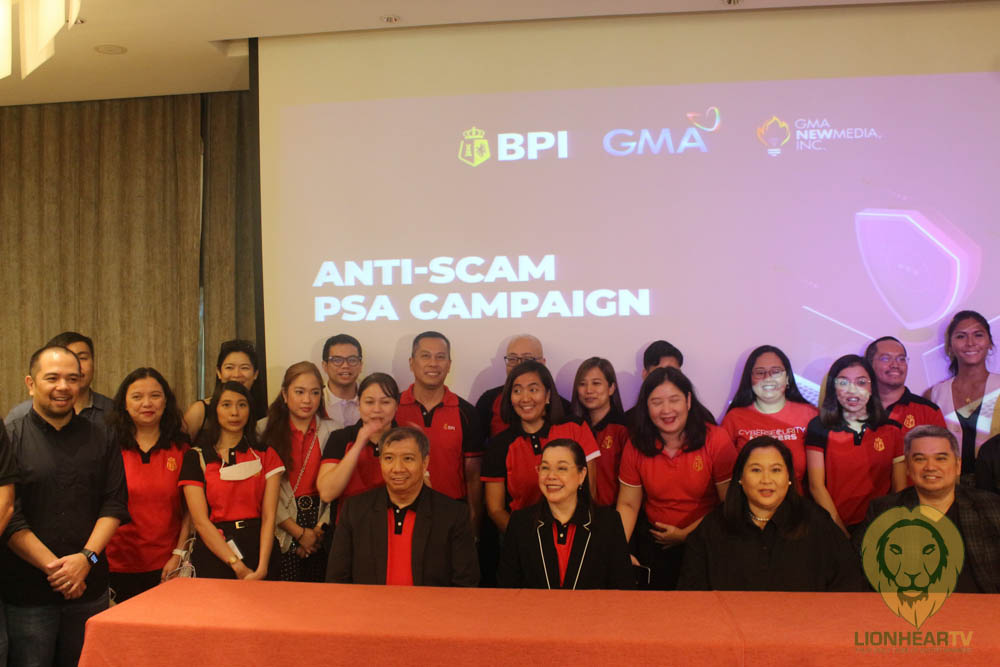 Santamaria expressed, "You know, this campaign is really very important to us, and first, we are so happy that GMA Network and GMA New Media collaborated with us because it is a public advisory."
She noted the significance of the PSA in empowering financially independent individuals to protect themselves from scams.
She said the public must know fraudsters and scammers really exist. She reiterated "empowerment", for people to decide what is right from wrong.
Santamaria emphasized how their PSA featured real-life stories of online scam victims.
She said, "We actually put in real stories, things that we're working with the government, different government agencies on. We're working with different banks– we're working with different organizations– to try and really bust out all these cyber crimes."
She added, "So we hope for us to have a better, safer– digital ecosystem, that this campaign will give them the empowerment to choose and decide na, 'Hey, hindi totoo 'to. Mali 'yan. Ay, too good to be true. Fake!" 
She warns the public about "too good to be true" offers like: "You won a house and a lot"; "You just won a hundred thousand"; and the like.
The PSA campaign, airing on GMA Network's free-to-air channels and streaming on Kapuso digital platforms, features stars Barbie Forteza, David Licauco, Betong Sumaya, Martin del Rosario, and Maey Bautista.
Present during the media event were Jonathan John B. Paz (BPI Enterprise Information Security Officer and Data Protection Officer), Catherine P. Santamaria (BPI Chief Customer and Marketing Officer), Angela Javier Cruz (GMA Vice President & Head of Corporate Affairs and Communications), and Dennis Augusto Caharian (President of GMA New Media, Inc.).
Comments