On September 7, new 'InnerVoices' vocalist Angelo Miguel recounted losing his child amid the pandemic.
At an intimate media event in the TakeOver lounge in Quezon City, which LionhearTV covered, Miguel explained that his unborn daughter, Hope, had a weak heart during the pregnancy of his former partner.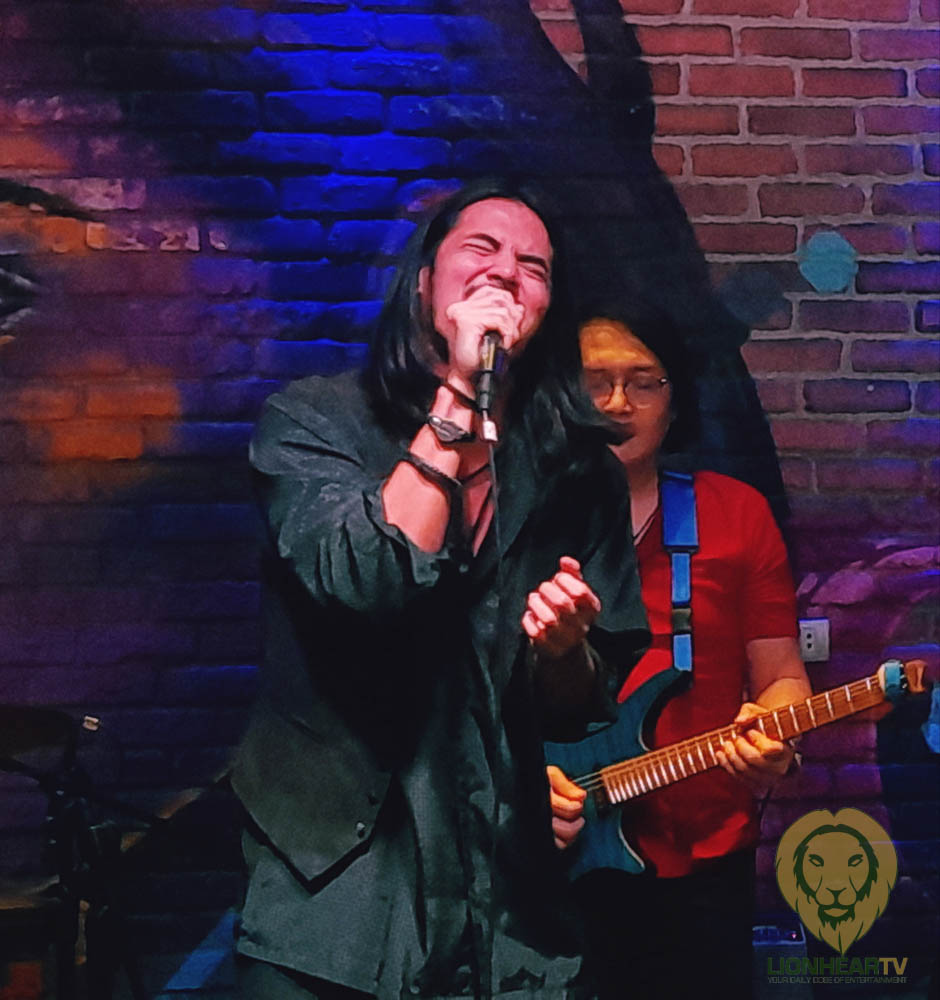 "Actually, she was not born yet, eight months mga ganon, manganganak na. Pero noong pinaka unang part is noong chineck up 'yung bata na she has a weak heart, it's not about the woman or 'yung ex ko. Yeah, 'yun lang weak heart and we should be ready. Kasi it's not going to be a promise na magiging successful 'yung bata, or mabubuhay 'yung bata.
"So we just pray and pray and then ayun it comes to the end na nawala na talaga 'yung bata. Nag-stop 'yung heart, and then she's lost. She's in heaven now."
He also noted the difficulties he and his former partner faced during the pandemic and how they considered Hope as their happiness amid the struggles.
"Yes, it's Hope. She [was] created during the pandemic, 2019, and then inabot siya ng pandemic, of course, tsaka siyempre, we are all in the pandemic, lahat tayo nagkaroon ng depression, frustrations, and all. And wala tayong trabaho lahat, that's why we named her Hope. 
"She was the one — happiness di ba? Kasi siyempre lahat naman tayo di ba, pag may baby, may sanggol. It's like a symbol of Hope. So ganon 'yung pangalan niya, she would've been born during the pandemic and siya 'yung magiging happiness namin together."
As for their band, InnerVoices began in 1992 with college buddies who shared their passion for music. The band created their album and wrote their songs in 2014 while juggling their professional and musical careers.
They took a hiatus from the music scene and returned to reorganize the group in 2022 with a new lead singer and some new members.
The current members include Joseph Cruz, Alvin Herbon, Ruben Tecson, Angelo Miguel, Rey Bergado, and Rene Tecson.
'InnerVoices' has been performing in local establishments such as Hard Rock Café Makati, Hard Rock Café Manila, Bar IX, 19 East, Fin & Claw.
The band also has upcoming shows at the 80s Concert Party at the Ninoy Aquino Stadium in Manila entitled 'New Wave Invasion' on November 25 and a back-to-back show with Side at 19 East on November 13. 
Comments