TikTok, the leading destination for short-form mobile video, honors the country's most popular, inspiring, and creative content creators in its third awards ceremony in the Philippines. These celebrated TikTok stars have transitioned from being online sensations to real-world changemakers, leaving an indelible mark in the community.
From knowledge sharing to fashion, sports, entrepreneurship, and so many other categories, this year's winners embody the platform's mission to inspire creativity and bring joy.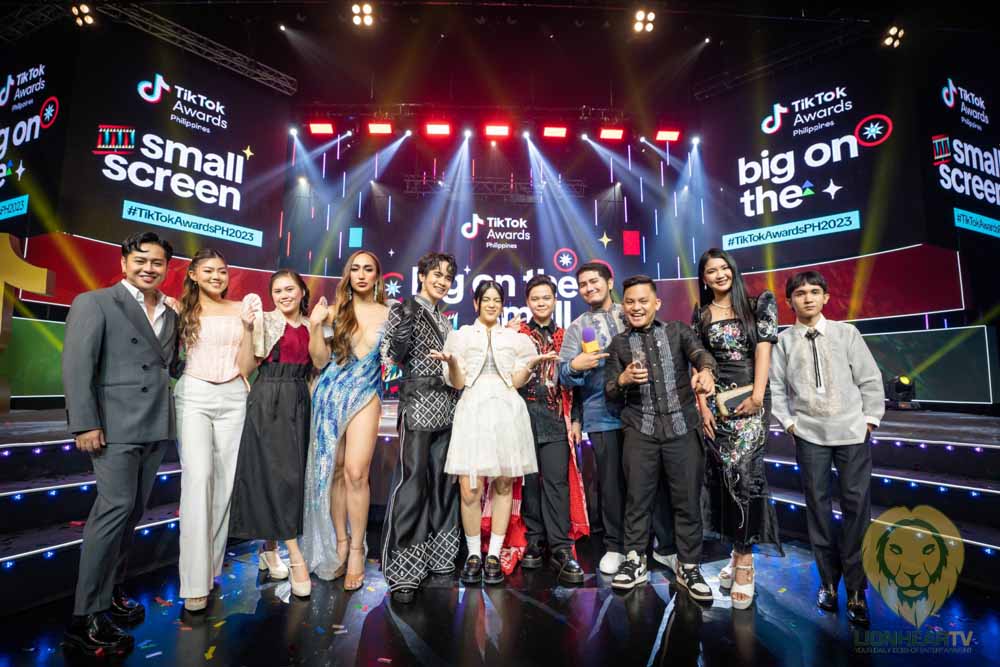 Big on Knowledge Sharing, Entrepreneurship and Creativity
Filipino creators like Arshie Larga (arshielife) have long used TikTok to educate viewers on subjects such as medicine and healthcare, even leveraging his platform to provide free medicines to those in need. In this year's TikTok Awards PH, Arshie bagged the TikTok Creator of the Year for his consistency and dedication to helping others and sharing impactful stories.
TikTok likewise recognized the relevance of creators who managed to make their business identities prosper by leveraging on the innovative solutions offered by TikTok Shop.
The e-commerce platform of TikTok provided crucial support in building brand awareness and driving success for numerous creators, brands and businesses. Viy Cortez (viy.cortez), the CEO of Viyline Cosmetics and Viyline Skincare, is a prime example of a TikTok entrepreneur who has engaged audiences, built communities, and delivered exceptional products, rightfully regarded as this year's Popular TikTok Shop Brand Owner.
TikTok has become an avenue for individuals to explore their passions and talents. Fashion influencers such as Jeanette Ong (itsjeanette) have seized the opportunity to reshape the fashion industry through innovative content. By regularly sharing fashion ideas, hacks, and tips that inspire nearly half a million followers, she received the Fashion Creator of the Year award.
Big on the Small Screen
Held at the Newport Performing Arts Theater in Pasay City, the 3rd TikTok Awards ceremony was hosted by fashion creator Jaz Reyes (_jazreyes) and digital "Tito" Mikee Reyes (_mikeereyes). Various content creators from across the Philippines were all dressed in extravagant modern Filipiniana and Barong outfits.
The event featured performances by Lola Amour, KAIA, Dilaw, Paul Pablo, and Playertwo. Notable TikTok dance creators, including Criselda Alvarez (@chickennuggetsop), GMA loveteam "Alfia" Allen Ansay (itsmeallenansay), and Sofia Pablo (sofiapablo), also took the stage to perform trending TikTok dance challenges.
TikTok Awards PH 2023 winners from the People's Choice and Judges' Pick categories graced a photo shoot after the night of celebration, glamour and recognition. (From left to right: Teree Daisuke, Jeanette Ong, News5 representative, Christy Tabanyag, Arshie Larga, Niana Guerrero, Spencer Serafica, Jezreel Ely, Archer Perez, Krizel Yuson, and Andie Rabino)
Comments