From pandemic to the non-renewal of its franchise, ABS-CBN has been subjected to many challenges in 2020.
However, ABS-CBN cannot be just burned down to ashes by some unscrupulous politicians who are out for vendetta.
Following the network's shutdown on Free TV in May due to the expiration of their franchise and the cease and desist order from the National Telecommunications Commission and the subsequent rejection of their franchise application in July, ABS-CBN has released their hidden arsenal that their detractors may have not expected.
Lording digital platforms
ABS-CBN immediately migrated their focus to their digital platforms on YouTube and Facebook which they are currently lording over.
With the dwindling viewer attention on free TV brought about by the pandemic and the ABS-CBN shutdown, televiewers started to shift from traditional TV viewing to online or digital network programming.
Because of the shift, ABS-CBN's digital platforms skyrocketed in the number of subscribers and views.
In October, ABS-CBN received recognition from YouTube for reaching the milestone of 30 million subscribers for the ABS-CBN Entertainment Youtube Channel, the first in the Philippines.
The surge in subscribers and views is brought about by the introduction of Kapamilya Online Live which live streams some of the favorite Kapamilya shows and programs following their exit on free TV.
Currently, the ABS-CBN Entertainment YouTube channel has already reached 31.5 million subscribers and still counting. Its archrival GMA Network meanwhile is far behind at 21.2 million subscribers
Meanwhile, aside from the entertainment YouTube channel, the ABS-CBN News YouTube channel also scored a big leap as it already reached 11 million subscribers to date. ABS-CBN News YouTube channel was given their Diamond Creator award in November for their subscriber milestone.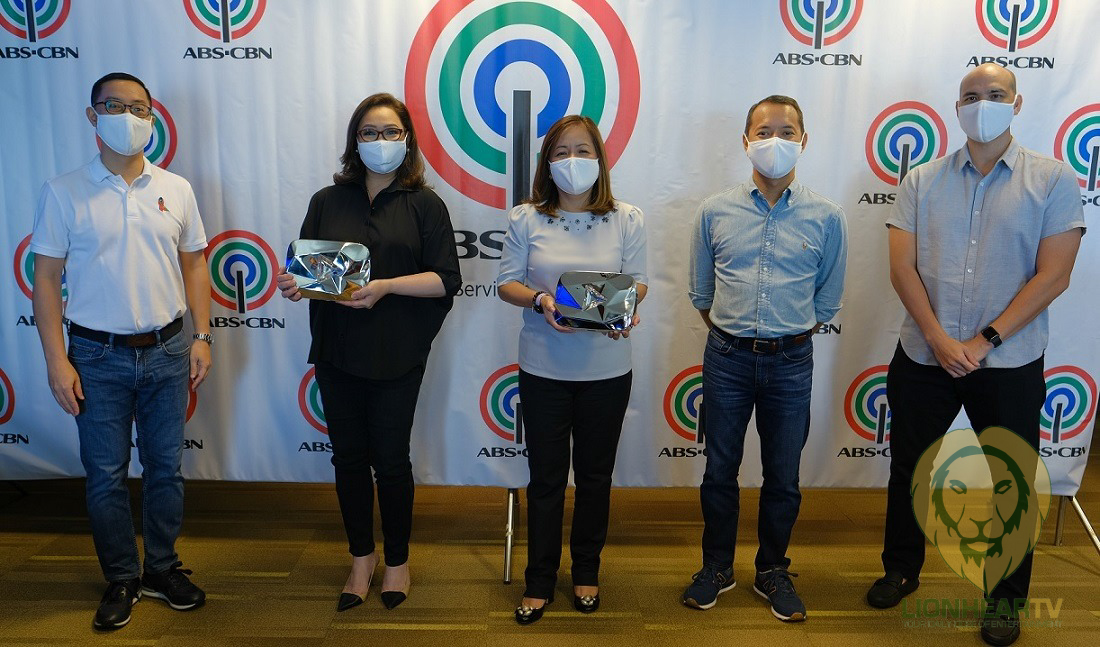 On Facebook, ABS-CBN's official FB page ABS-CBN Network also leads the number of likes at 21 million, while GMA Network is currently at 20 million.
Awards and Recognition
Aside from their feat in the digital world, ABS-CBN also continues to rake awards and recognitions from different award-giving bodies.
In September, ABS-CBN won a  Silver Stevie for Most Valuable Corporate Response at the 17th International Business Awards (IBA). The network was recognized for its swift and compassionate initiatives to help Filipinos during the COVID-19 pandemic despite uncertainties over the renewal of its legislative franchise.
In the following month of October, ABS-CBN was awarded the Lifetime Achievement Award at the Asia Contents Awards (ACA).
In her acceptance speech, ABS-CBN COO Cory Vidanes thanked ACA for recognizing ABS-CBN most especially during its most challenging year.
"It is with great pride and honor that ABS-CBN receives this year's Lifetime Achievement Award from Asia Content Awards. This could not have come at a more opportune time in spite of all the recent challenges and even in the midst of a pandemic, ABS-CBN remains undaunted in championing Filipino content globally," said Cory Vidanes in her virtual acceptance speech.
ABS-CBN also leads the PH national winners at the 2020 Asia Academy Creative Awards.
The Kapamilya network bagged a total of 14 recognitions at the national level and one winner at the Regional Level as Arjo Atayde became the first Filipino to win the Best Actor award for his role in the iWant series Bagman.
ABS-CBN was also named Best TV Station or TV Network of the year in several award-giving bodies like the Paragala Awards of the Holy Angel University in Pampanga, Platinum Stallion Awards of the Trinity University of Asia, Gawad Tanglaw Awards of the Colegio de San Juan Letran, and the entertainment website LionhearTV's RAWR Awards.
A2Z Channel
Definitely, no one can put a good station down.
After months of being out of free TV, ABS-CBN programs were able to return via the newly rebranded A2Z Channel 11 through a block time agreement between the Kapamilya network and Zoe Broadcasting Network in October.
ABS-CBN's flagship programs It's Showtime, ASAP Natin'To, and FPJ's Ang Probinsyano led other Kapamilya shows in their return to free TV. Even though still limited compared to their previous reach, the A2Z Channel venture has been a great help to boost ABS-CBN's viewership.
But another success immediately followed through when A2Z started broadcasting on digital TV boxes like TV Plus in November. Loyal Kapamilya rejoiced as ABS-CBN's reach became bigger.
Meanwhile, channel 11 was also significant to ABS-CBN's slow rise to its former glory since 11 lawmakers voted in favor of the ABS-CBN franchise application.
Now that ABS-CBN has started to slowly regain its traditional TV viewership, they are also regaining their business, as evident by several posts of retrenched Kapamilyas who were called back to work.
Truly, ABS-CBN has weathered one of the darkest times of its life.
With the help of loyal Kapamilyas who never left and continued to support the network, there's no doubt that ABS-CBN will go back to the position it once held.
Comments