Elijah Canlas has seemingly infinite possibilities. The 20-year-old young actor has quite the resumé that turns the heads of entertainment moguls in the film industry. 
His titular role of Kalel in the Ideafirst Company produced film Kalel, 15, sparked interest from multiple award-giving bodies. A masterpiece directed by Jun Robles Lana, it tells the story of a teenage boy and son of a priest who discovers he has HIV.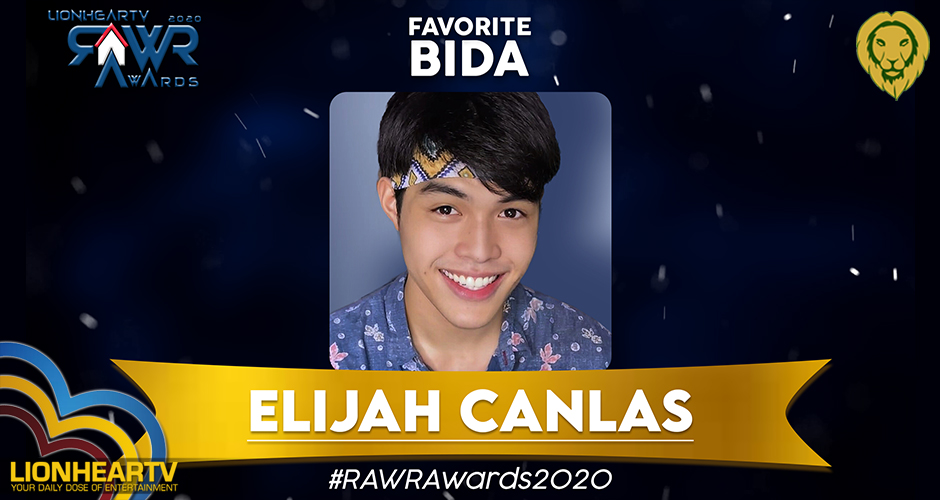 Firstly, Canlas bagged the Best Actor win for Kalel, 15 at the 17th Asian Film Festival in Rome. Then, he won the Best Actor category in Gawad Urian Awards 2020 for the same film. Then, more recently, he also won the Favorite Bida of the Year in the RAWR Awards 2020.
With this plethora of awards for such a young age, some could say that he has the makings of a new generation best actor. His professional, emotionally nuanced, and in-depth portrayals of complex roles shine through. He takes on challenging characters that would often hamper other actors his age. He takes on these personas with artistry and emotional maturity far beyond his age.
Earlier this year, Lana best described Canlas as a chameleon of an actor.
The great thing about Elijah is that he's a chameleon. When he takes on a role, he becomes the character, and you can't imagine it being played by anyone else. He's a gifted storyteller and he really works so hard at it. Congraaats, @elijahcanlas_!!! https://t.co/QtpWT0xUg6

— Jun Robles Lana (@junrobleslana) August 6, 2020
Despite his talents, Canlas remains a humble and modest person. In a zoom interview, Canlas said that he wanted to emulate the career of the late Eddie Garcia as an actor. 
"I look up to Sir Eddie Garcia. I've never heard a bad thing about him. His work ethic, talent, and skill are well looked upon in the industry. He is really top-notch. His career is what I want to achieve one day," said Canlas.  
Then, when asked if he expects to win the best actor awards, he replied modestly.
"I never have that much confidence to assume I'm going to win," said Canlas.
Now, his next stop is the prestigious 68th Filipino Academy of Movie Arts and Sciences (FAMAS) Awards as Canlas received a nomination for the Best Performance of the Year (Actor) category. Additionally, Kalel, 15, also received the Best Screenplay, Best Director, and Best Picture nominations in the same award-giving body.
Aside from Kalel, 15, Canlas also has a variety of projects in his repertoire, such as Edward and LSS. One of the most notable accomplishments from his recent projects is the Boys Love Series from Ideafirst Company, Gameboys: The Series. He co-starred with actor Kokoy De Santos and brought quality LGTBQIA+ content to the country, changing the landscape of storytelling for queer characters.
Now, because of the immense success of Kalel, 15, the streaming giant Netflix included the film in their streaming platform this December 9. Additionally, Gameboys Level-up Edition premieres globally this December 30 on the streaming giant.