2020 was tough for all of us. The pandemic took a toll on everyone, not just Filipinos, but the whole world.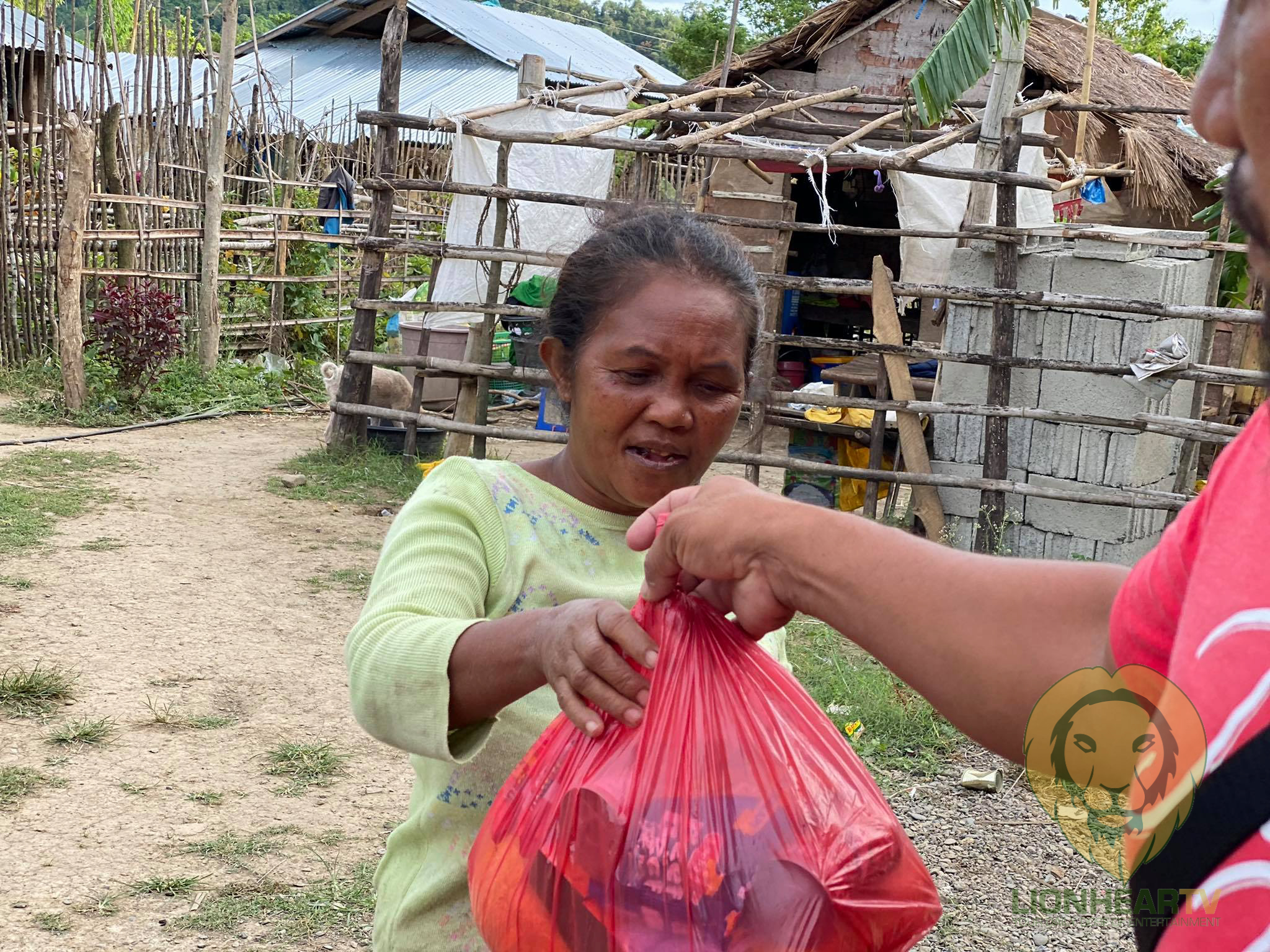 With the pandemic still posing a threat, there were typhoons from left to right. It felt that it was the end for all of us. Those in urban areas were losing all hope. But there was a bigger question, how about those in far-flung areas? Or in regions not reached by technologies? Did they also lose their aspirations?
But with all the tragedies that the past year has dealt to the whole world, there was kindness. Despite feeling that the world is coming to an end, we were blessed. We are lucky to be still alive and have survived.
For six years, LionhearTV has made an effort to return something to the community. And for our seventh year of giving back, coronavirus will not stop us.
'Lion with a Heart' is the annual charity event of LionhearTV.net. It was supposed to be a team effort. However, with the pandemic and strict quarantine protocol, it was only Blogger-in-Chief of LionhearTV and Dailypedia, Richard Paglicawan, took the risk of getting back to his hometown in Paluan, Occidental Mindoro. The thought of isolating himself just to give back was never in question. It was a perilous journey, with COVID still lurking around.
We are lucky that despite the shortcomings and frustrations brought by the pandemic, we were still be able uphold our annual charity event in Paluan.
With "eMVP Digital's Lion With A Heart: Year 7", we chose Apis as the community for this charitable event.
This time, we chose the area of someone who is close to our heart. Apis is located in the farthest part of Paluan. It is where our fellow Mangyan Jonalyn Daluson lives. And with the effects of the pandemic as well as the typhoons, we knew that they needed our help the most.
Included in the packs which we distributed were:
–
Goodlife Pansit bihon (200g), 2 Lucky Me Beef, 2 Lucky Me Chicken
–
De lata: Saba mackerel (200g), Tigabunga pusit (155g), Master Sardines Green (155g), CDO beef loaf (150g), Hakata sardines Red (155g)
–
2 Poten Cee Syrup (60ml)
–
Poten Cee 500mg film coated tablet
We also informed them about the benefit of Vitamin C especially to the kids. Pascual Lab's Poten Cee works by restoring the body pool of ascorbic acid. With Vitamin C, not only that it would help boost immunity, children will also have reduced risk of getting chronic diseases, will have better blood pressure, reduces blood uric acid levels, prevent iron deficiency, and lowers risk of heart disease.
With the vitamins that we included in the packs, we aimed to help them build stronger immunity.
Though not much, the looks on the people's faces says it all—they were grateful. Seeing them happy fills our hearts that we were able to share something to the people of Apis.
We will always fulfill Mother Teresa's words: "Give your hands to serve and your hearts to love."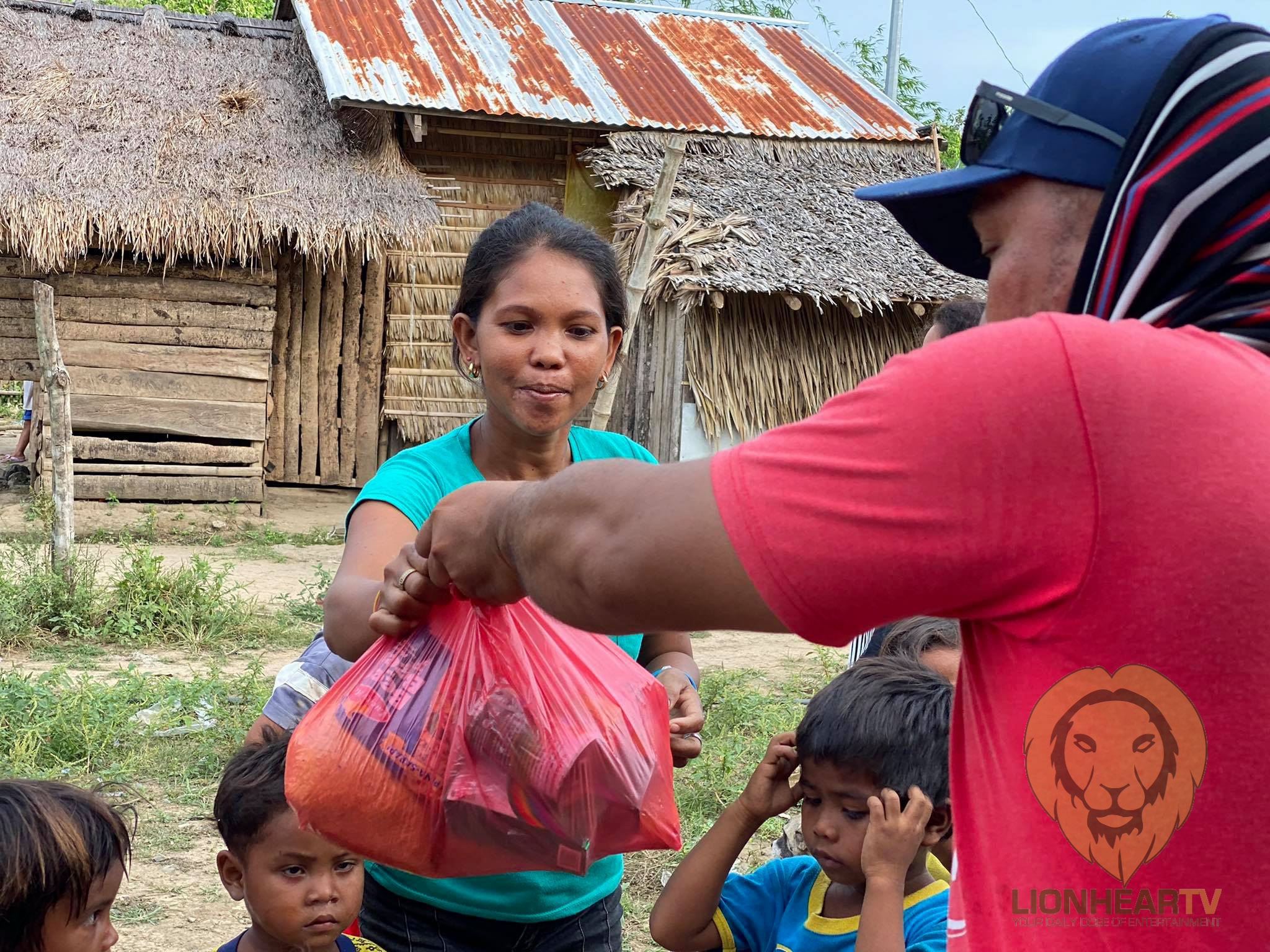 We will never stop giving back to the people, and nothing can stop it. We owe everything to those who support us. We are Lions—with a heart.