Sing-Galing and Niña Niño proved to be good pre-programming to Kapamilya teleseryes airing on TV5. Based on the latest AGB Nielsen NUTAM numbers, TV5's pre-programming is boosting ABS-CBN teleseryes in terms of ratings.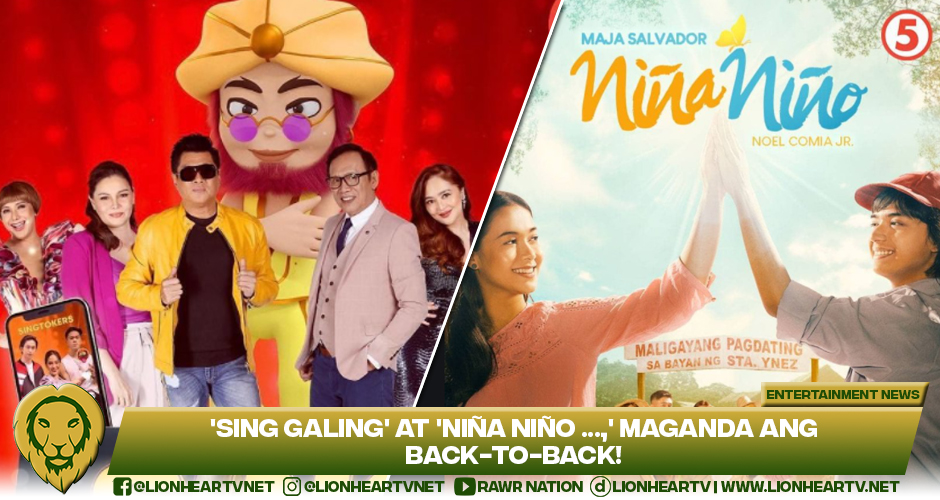 Due to the good showing of pre-programming, FPJ's Ang Probinsyano and Huwag Kang Mangamba also benefitted.
FPJAP and HKM consistently maintained their 5th and 6th ranking on the leaderboard.
On Monday and Tuesday (April 26 and 27), FPJAP scored 9.1% and 9.3% while HKM got a rating of 7.5% and 7.6%, respectively.
On Monday, Sing Galing score 1.8% which settled in the 20th spot, while Niña Niño recorded a rating of 2.1% good for the number 19th spot.
On Tuesday, Sing Galing went even higher to 1.9% taking the 19th spot and Niña Niño getting 2.9% climbing to the number 17th ranking.
While TV5's current ratings maybe still low compared to its current biggest competitor GMA Network, getting a good portion of the rating pie can be considered a victory since they only broadcast with a limited reach.

But in the coming months, TV5 is planning for an expansion so they can reach more audiences. When it happens, it'll be more exciting to know how it will change the rating game.
Comments