Kapuso broadcast journalist Arnold Clavio threw some shades at the supposed debate between Pres. Duterte and former Supreme Court Justice Antonio Carpio.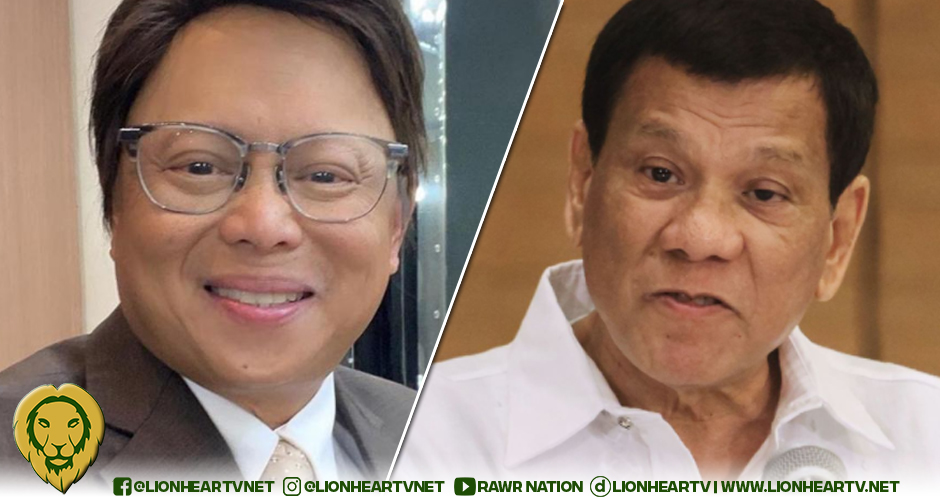 Earlier on May 6, Duterte challenged Carpio in a public disclosure about the issues related to the West Philippine Sea, even stating that he will resign immediately if the magistrate proved that he was lying.
"Itong Carpio naman, sulat nang sulat ng mga decision para sa kanyang utak lang. Isa ring ugok itong… Bak… Supreme Court justice pareho man tayo abugado. Gusto — eh gusto mo magdebate tayo?," said Duterte during Wednesday's televised briefing.
Clavio was looking forward to the debate between Duterte and Carpio.
In his Instagram post dated May 6, he is eager to know who will stay true to their words.
View this post on Instagram
But to everyone, it was no surprise that the President will not push through since the next day, Duterte backed out of the debate and tapped his Spokesperson, Harry Roque, to represent him in the upcoming debate with Carpio.
This led to Clavio shushing Duterte as the latter lambasted Carpio and former Foreign Affairs Secretary Albert Del Rosario during a public address on May 4.
In Clavio's post on May 7, he uploaded a video about Duterte swearing at the former government officials.
"Kayo (referring to Carpio and Del Rosario) 'yong… P***** i**. Alam mo kung ano talaga ang problema? P***** i**, wala kayong bayag. Iyan ang totoo," said Duterte.
But the video also highlighted Duterte backing out of the debate, hence the "shushing" of the Kapuso broadcaster.
In another post, Clavio uploaded a video of Carpio "laughing."
In his caption, he noted that Duterte claimed that he will resign immediately if he was proven wrong that Carpio and del Rosario had a hand in the WPS issue during the Aquino administration. But the former SC Justice responded that the President should resign as early as now to keep his word of honor since Carpio is not part of the decision to withdraw the Philippine Navy in Scarborough Shoal.
View this post on Instagram
"Who's laughing now? Pero huwag kalimutan ang isa pang hamon ni PRRD, 'Now if I'm lying, then I would resign — immediately, tomorrow.' Mabilis naman sumagot dating Supreme Court Senior Associate Justice Antonio Carpio,"
"President Duterte should now resign immediately to keep his word of honor," said Carpio.
According to Carpio, he was not part of those who backed out in the Scarborough Shoal.
Now, Roque is up against Carpio in the public disclosure about the WPS issue. However, the former magistrate declined the Secretary's invitation as it is "pointless" to argue with Roque if the topics to be discussed are Scarborough Shoal and Mischief Reef.
"I will not engage in a useless exercise that will only detract the public's interest on the vital outstanding issues on the West Philippines Sea," said Carpio in a statement.