The Commission on Audit (COA) has flagged down the Movie and Television Review and Classification Board (MTRCB) travel and ticket reimbursement expenses from 2019 to 2020.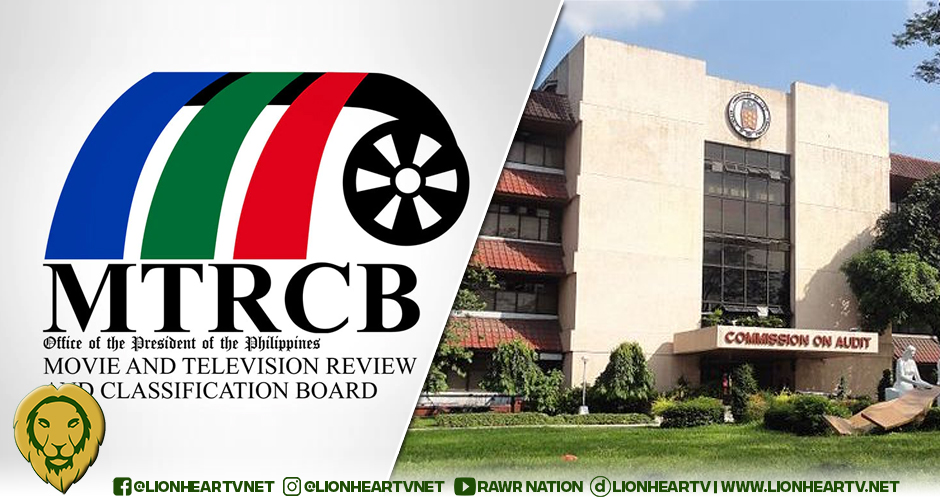 COA questioned MTRCB's declared expenses amounting to 1.57 million for their staff and members' travel expenses and 753 thousand for their monitoring expenses which were filed repeatedly on similar dates.
In their latest audit report, COA noted that MTRCB has failed to provide travel itineraries for their travel expenses covering May 2019 to March 2020.
"Our verification of the various transactions covering the months of May 2019 to March 2020 showed that claims totaling P1,570,000 were paid despite the insufficiency of supporting documents," the audit report said.
COA also noted deficiencies in MTRCB's monitoring expenses and movie ticket reimbursement for lack of supporting details.
MTRCB, aside from its task to review movie and TV materials is also mandated to inspect cinemas and similar venues.
According to the audit report, MTRCB spent 121 thousand in July 2019 for the ticket expenses of 17 deputies and board members who repeatedly watched the same movies in the same or different theaters during the month.
MTRCB also declared ticket expenses amounting to 101 thousand in October 2019 and at least 95 thousand monthly expenses from June 2019 to January 2020.
COA however stressed that MTRCB members and its deputies are allowed to enter movie houses without admission fees in the conduct of their monitoring duties.
But MTRCB defended their stand saying there are exceptions especially when their surprise cinema visits.
"The surprise inspection done by the BMs (board members) can effectively determine if the movie-houses are operating properly. There are times where violations were found during the surprise inspection and most of the time, this procedure is effective since the movie-houses are not aware that they are being inspected and visited by MTRCB Deputy Agents."
For multiple screenings meanwhile, MTRCB pointed out that there were times when deputies need to do that since violations can come up from different screening time.
"There were times that movie-houses have multiple screening times for one movie especially if it is a blockbuster movie and chances are some deputy agents/BMs visit the same movie houses but different screening time," the board pointed out.
"Moreover, one movie with multiple screening time does not necessarily mean that no violations will be found all time."