Today's digitally connected world requires high-speed internet service for any business to continuously thrive and grow. For micro, small, and medium enterprises (MSMEs) that rely heavily on online communications to transact with their customers, fast and reliable internet connection is crucial.
As Internet Service Providers (ISPs) continue to meet these needs by developing web solutions and plans in the new normal, online enterprises and workers from home can look forward to upgraded and more seamless connectivity.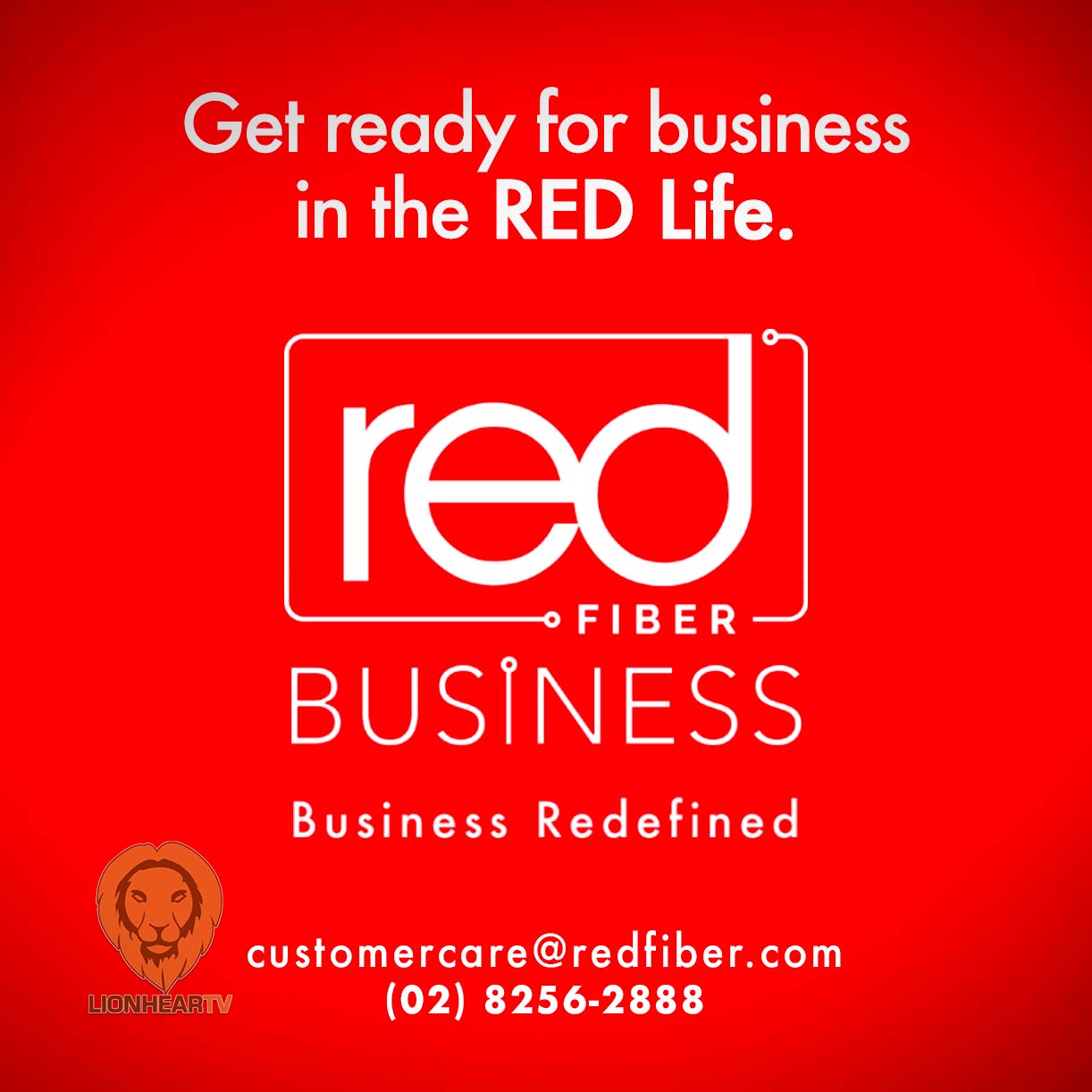 Radius Telecoms, Inc. (RADIUS), the country's newest broadband provider, introduces us to RED Fiber for Business, a premium business solution that offers fast, dependable, and secure broadband products and packages for home businesses and MSMEs.
Powered by Radius' 100% pure end-to-end fiber optic network, RED Fiber for Business' unparalleled digital technology helps make business processes more efficient with its lower contention ratio and 24/7 customer services manned by service specialists to attend to customer concerns and guarantee your satisfaction.
RED Fiber also secures you from online threats through its RED Firewall Bundle with Fortinet Security Box. This safeguards you from unauthorized and malicious access that can potentially harm or halt business operations. RED Fiber, with the impressive 90% service reliability, also assures customers of lesser downtime and service interruption, no lags, and just pure high-speed broadband connectivity. It is also tailor-fitted for small businesses and offers affordable broadband plans with attractive promos such as its Internet Only Plans or bundle plans with Security Box or Microsoft 365 subscription and other free-of-charge add-ons of one static IP address and free .COM domain name. Internet Plan 100 MBPS and up also include two (2) free Nokia Beacon 1.1 Wifi Mesh up until December 31, 2021.
RED Fiber's Internet Only Plans come in 15 MBPS for P1,149, 35 MBPS for P1,549, 50 MBPS for P2,249, 100 MBPS for P2,849, 200 MBPS for P4,349, and 400 MBPS for P7,249. The RED Firewall Bundle comes with the Fortinet FG 40F Security Box and Forticare License for unlimited threat management and product warranty for two (2) years and offers 15 MBPS for P3,699, 35 MBPS for P3,999, 50 MBPS for P4,699, 100 MBPS for P5,299, 200 MBPS for P6,399, and 400 MBPS for P8,999.
"Amidst these trying times when MSMEs need all the help and support to stay afloat and withstand the countless challenges they have to face, RED Fiber for Businesses comes as a reliable partner that offers affordable yet top quality and high-speed broadband plans to suit their varying needs. We are ready to serve them 24/7 to address all their internet connectivity concerns and guarantee full customer satisfaction. We are committed to all small businesses who choose to experience the RED life and enjoy our fast, stable, and hassle-free broadband Internet," assured Radius Telecoms, Inc. SME and Consumer Business Unit Head, Rina De Guzman.
RED Fiber is currently available in select areas in Metro Manila, Laguna, Cavite, Tagaytay, Rizal, and Bulacan. For inquiries, email [email protected]