The new sports drama sensationally throws heartwarming and emotional punches that they hit straight in the heart.
Cignal Entertainment | Project 8
Actors: Aga Muhlach, Elijah Canlas, Maris Racal, Paulo Angeles, Awra, Rez Cortez, Albie Casiño, Pewee O'Hara
Genre: Drama, Sports
Premise:
Running Time: 30 minutes
Director: Geo Lomuntad
Time slot: Weeknights, 7;15 pm
Watch it on: TV5, CignalPlay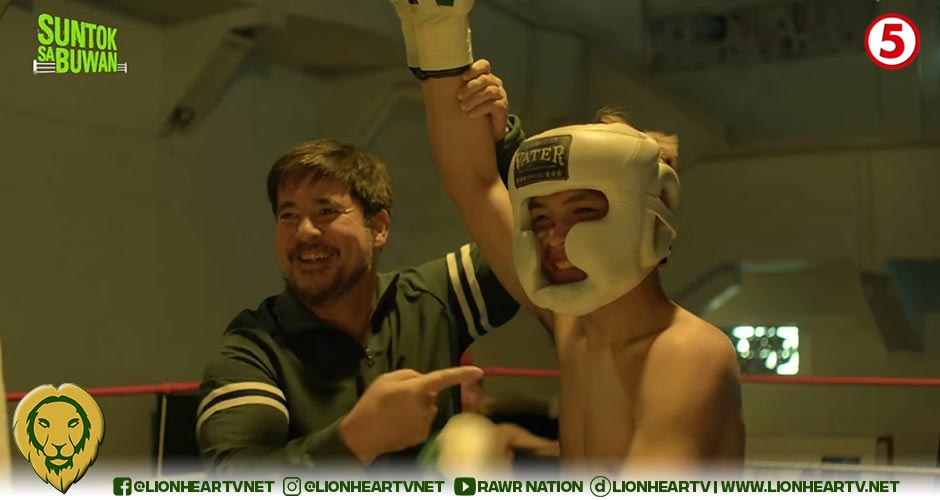 Why You Should See It:
Grittiness and realism play a crucial part in the wonders that this new heartwarming drama creates. Dubbed as a 'movieserye,' Suntok Sa Buwan showcases the qualities and sensibilities of a film, but the real punches it throws come largely from its warmhearted script and the brilliant performances of its lead actors, especially Elijah Canlas and Aga Muhlach.
The series follows the story of the father-and-son tandem, Dos (Canlas) and Jimmy Boy (Muhlach), who are both trying to live their lives amid challenges and tribulations. A former boxing champion, Jimmy Boy is hounded by failures and mistakes from the past, as he settles as a struggling taxi driver, in the present. His son, Dos, is his biggest fan, who aspires to follow his path, but without his objection. 
You can tell Suntok Sa Buwan tries to live up to its 'movie-serye' tag. Its camera work is cinematic, and even the color grading testify to such a claim. It helps that the series is set in the picturesque beauty of Baguio City, as it provides a reinforcing backdrop to the bittersweet tale shared by Jimmy Boy and Dos.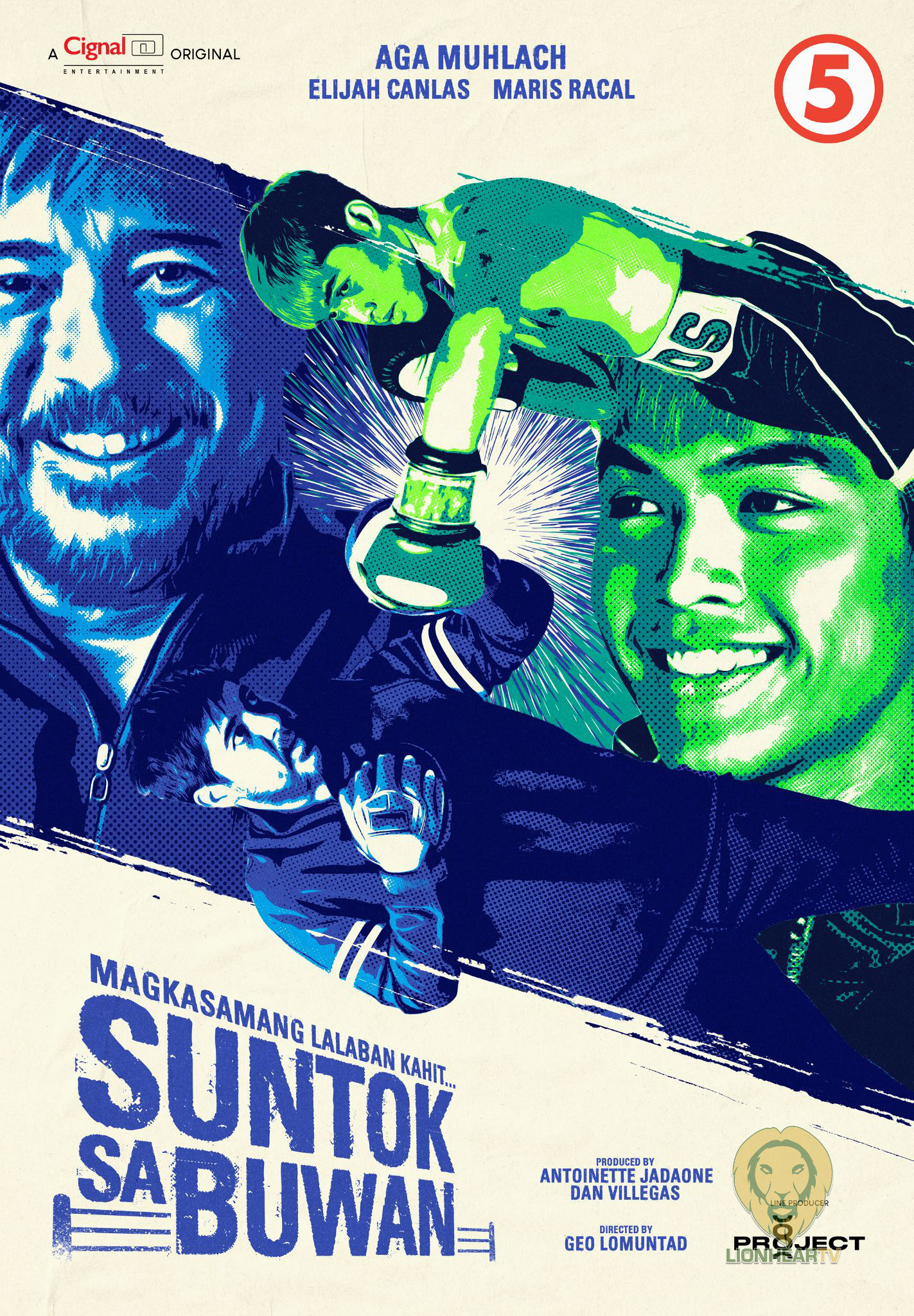 Suntok sa Buwan finds its crux in the sacrifices of both Dos and Jimmy, which they have to offer in their bid to protect each other. Jimmy Boy is apprehensive about allowing his son to follow his path as it only led him and their lives to misery, while Dos has to make his sacrifices to protect them from the ghosts of his father's secretive past.
The series marks the first time Mulach is acting in a television drama, although he has been known for his exemplary performances in movies and sitcoms. In Suntok Sa Buwan, he beautifully articulates Jimmy Boy with a compelling performance that truly captures both the disaster and victories of a father. A Gawad Urian winner, Canlas unsurprisingly pulled off a remarkable display of his acting chops, his brilliance shining through and through in his dramatic sequences.
Playing as Trina, Maris Racal has her memorable moments, too. It is good that her character is given a meaty sub-storyline that the series should further explore and connect to Dos's central plot, in the succeeding episodes.
Suntok Sa Buwan is now airing on TV5's primetime line-up from Mondays to Fridays, right after Sing Galing and before FPJ's Ang Probinsyano. Watch the official full trailer below:
Comments