On January 27, Rakuten Viber Asia Pacific senior director David Tse hinted at Rakuten Viber's engagement plans as travelers return to tourist locations.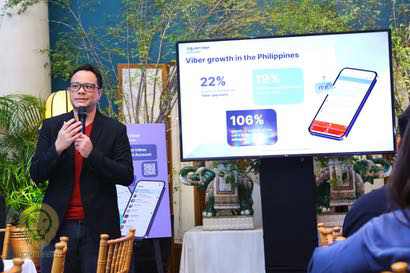 At the media conference for Rakuten Viber's super-app status with major global updates, Tse implied Rakuten Viber's plans to present features for travelers through their apps.
"As we increase the engagements, travel as we know, post pandemic– as I mentioned, now people are traveling with vengeance. So we know that the traveling industry and ecosystem [is going to] grow, and we are always talking actively. In fact, Rakuten have been partnering since last year, talking about different hospitality services by looking into inbound and outbound, domestic."
However, he remained tightlipped about the exact details of the said features.
"So we are definitely there, but I would hold it– until the announcement, especially with all major partners, because the ecosystem is all upon us involved, and we are very excited for that come this year. Stay tuned for that, absolutely."
Tse then discussed how Viber values user engagement above all.
"The penetration is a good number, but [what we look at] is the 'engagement of the users.' I think think it's way more important than the number of users that we have. For us–the engagement explains the [actual] users' journey in using before Viber form. 
"So this is the [important] part for us, we look at numbers, how many people are storing Viber, but most importantly, our active users. So [this is] the numbers that we actually share in percentage and where we focus most our resources on–on by creating more engagement for the users."
As for the messaging platform, Rakuten Viber released its Business Inbox and Commercial Account features to help improve customer experience and increase brand visibility, pushing the next step in the company's long-term super-app strategy.
Comments