United by their common 'reality show' roots, the members of the new P-POP sextet, all look forward to showcasing what makes each of them and their group unique.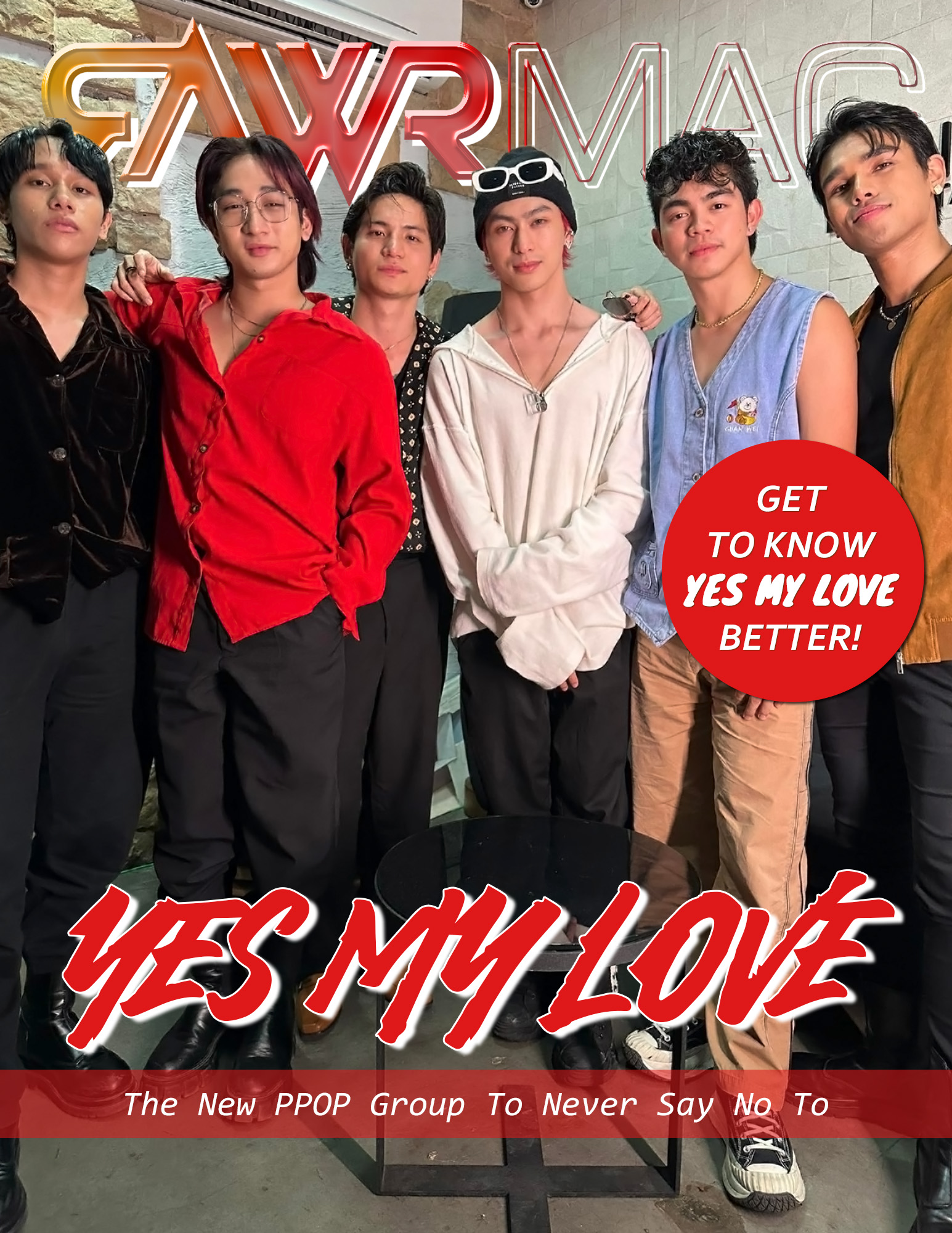 The P-POP craze is still in its early stages, as more acts emerge and steal the scene. New to the game, is Cornerstone Entertainment's newest group, 'Yes My Love', whose name alone, is enough to ignite interest. But as that may not be enough to keep potential followers absorbed in the interesting developments yet to happen in their career, the six-member P-POP rookies tease what they can do those other players in the scene, will surely have a hard time duplicating.
Why 'Yes My Love'
Composed of all good-looking and talented members, Joshua (Main Vocal), Brian (Lead Vocal), Eli (Visual), Jeff (Lead Vocal), RZ (Main Rapper/Lead Dancer), and Niko (Main Dancer/Leader), 'Yes, My Love', maybe a polarizing name, to many P-POP fans. The group members admitted finding the name bizarre at first.
"It may be a funny name, but that's what we want as a lasting impression…something light, something you can laugh about." Joshua, who was articulate and energetic in answering questions during the sit-down interview last March 28, suggested he was the group spokesperson.
"We're so in love with our name. It's also a tribute to our 143, " he added, referring to their fans, whom they call 143. As for Brian, the name of their group is one that grows on you, through time.
Beginnings of reality shows
Four of the group's six members, Brian, RZ, Niko, and Jeff, trace their roots to the idol survival show, 'Top Class'. This show was aired on TV5, and produced by the group's agency, Cornerstone Entertainment. The other two, Eli and Niko, took from their 'influencer' background and were part of the TV5 reality game show, 'Sing Galing'.
Joshua was with Cornerstone prior to the formation of the group. He said that it was a beautiful redirection to shift from being solo to 'Yes My Love'. Jeff, alongside RZ and Eli, hails from Cebu, making the group Bisaya-dominated. That said, variety and the members' individualities seem to be the most interesting and most beautiful assets of 'Yes My Love', a thing all of them repeatedly acknowledged throughout the interview.
Early learning and continuous career navigation
United by their similar backgrounds, Brian, RZ, Niko, Joshua, Eli, and Jeff passionately talked about the lessons they learned from their experiences in 'Top Class 'and 'Sing Galing'. 
"I think, most importantly, it's always keeping your feet on the ground, because in this industry po…behind the glitz and glamour, there are so many things that are going on, so it's very important to keep your feet on the ground," said Joshua, reflecting on his early experiences as a budding star.
Brian acknowledged how much his journey in 'Top Class' taught him valuable lessons, among which include, discipline and patience. "So, 'yung lifestyle po don, na-aapply namin sa lifestyle namin now. And hindi po naging madali life namin sa loob. We truly had to-yun nga po discipline and patience namin." 
Jeff, meanwhile, gives credit to his mentors and the challenges he dealt with in Top Class, for teaching him how to manage his time properly. "Good pressure talaga yung experience from the survival show, and siguro I've learned to manage my time properly, especially when it comes to, always being ahead of the call time or, like, always make sure na hindi magiging mali, being professional, " he shared.
 "Andami naming nakasalamuha, so yung adaptability po namin sa environment, sa mga co-workers po namin, andami po naming nadiscover na, not just how it works, but also sa sarili namin," shared Niko, noting how much the show taught him to adapt to how the industry operates, and acknowledging the new discoveries, not just about himself but the people he worked with, in the show.
Eli, the main visual of the group, is similarly thankful to his previous show, Sing Galing, for giving him the confidence to grace the limelight. "Dahil sa Sing Galing, doon ako nagkaroon ng confidence para mag-project sa camera, mag-perform sa stage. Kumbaga naging training ground ko siya, and 'yun din kaya nagagamit ko siya dito sa Yes My Love," he confessed.
RZ expressed gratitude for learning what could be the key to becoming an idol: memorizing. "It was a good learning for the mindset namin," he noted.
Being strong as a group despite each member's individualities
The six boys recognize each other's unique personalities, seeing it as precisely the reason why the group works. "…parang nagfifill po kami ng each other's cup," shared Niko, noting how each other has learned how to adjust and accommodate each other's personalities.
"We've learned to read the room and how everything's going…" agreed Joshua, underscoring how all of them are not the type of people you can impose change on with ease.
Jeff perfectly explained the secret of why the members of the group remain intact, regardless of their differences. " Because we're bonded as one, we really respect everyone else's space, 'yung mga me set and me time sila,  especially during times na may mga personal na mga dwellings na pinagdadaanan…nafi-feel namin 'yan through energy, " he noted.
First single, Rhythm
Marking the group's full foray into the P-POP scene is their first single, Rhythm, which, according to them, was not originally intended to become their first release.
"Hindi rin naging madali 'yung process ng Rhythm before siya naging 'rhythm talaga… for me," Niko admitted, sharing how much each other devoted to coming up with the lyrics and melody of the song. They all acknowledged that it was not exactly the debut song you would want or expect to hear from a newly launched group. Joshua, however, shared how that's exactly what they wanted from the start to reflect the group's vision to become unique.
"Right from the get-go po kasi, yung pangalan po namin…we wanted to have a different flair, or sound, to the single. We know that it's so important since it's a debut song, our voices give a different flair…we wanted something a little more different, some Michael Jackson vibe, " he said.
Why 'Yes My Love' is the answer
Equipped with their aspirations to be unique among the many players in the P-POP scene, Yes My Love, seems poised to take no other path but upward. Also, part of such a dream is imparting the universal message of love, and reflecting the group's very name, which is always the answer to everything.
Stream the group's first single, 'Rhythm', on Youtube, and various audio streaming services like Spotify.
Comments