Kapuso actress Cassy Legaspi shared a heartfelt birthday message on Instagram for Kapamilya singer Darren Espanto on his 22nd birthday, last Wednesday, May 24.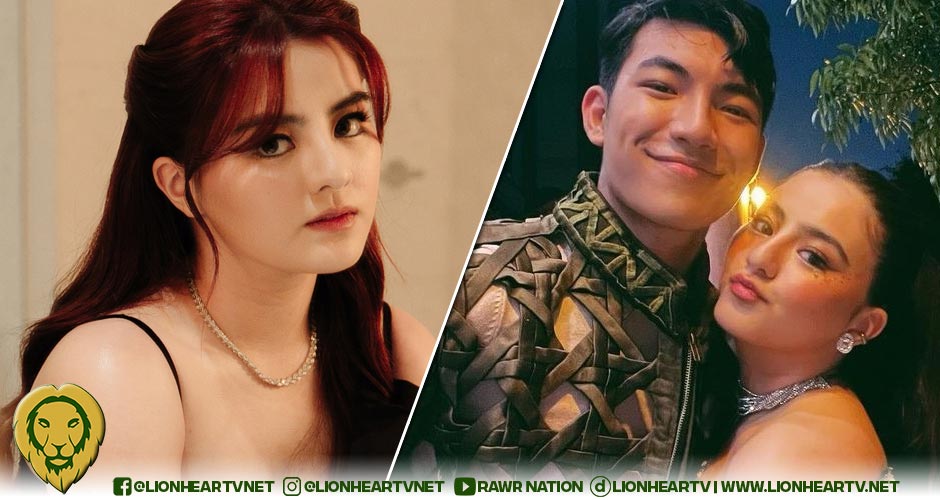 Cassy expressed her greetings in the post, referring to Darren as her "best friend, a partner in crime, and the other half of her brain." Accompanying the message were several pictures that showcased their close bond, leading to speculation about the nature of their relationship and capturing netizen interest.
The actress began her post by saying, "Happiest happiest birthday to my best friend, partner in crime, the other half of my brain, and… okay… my RM/Namjoon."
She expressed her gratitude to Darren for being there for her through thick and thin and for his patience. She wrote, "Thank you for always taking care of me and for feeding me (no, literally…) and for always ensuring my parents/team know that I'm in good hands."
She added, "Everyone recognizes your immense talent as 'D Total Performer,' but little do they know that you're the complete package (aww, change title)."
Legaspi also described Espanto as kind, thoughtful, caring, and a true gentleman. She mentioned that he often advises her to rest and take it easy, but sometimes forgets to do so himself.
Legaspi concluded her message by saying, "hbd 'DB'!! (Happy Birthday)," and expressed her happiness to be by his side, witnessing his growth into the person he aspires to be.
The netizens were intrigued by the "DB" nickname that Legaspi wrote in her birthday greeting caption. One netizen left a joking comment on her post stating "Darren Boo? Darren Babe?… Darreen ano ba Cassy, curious ako kung ano 'yung DB. 'Di ako makakatulog nito."
Although Cassy consistently refers to Darren as her "best friend," many netizens are curious about their relationship. However, during an interview with Boy Abunda on TWBA, the singer-actor clarified that he is not courting Cassy Legaspi and they simply enjoy their friendship.
He expressed, "We're good friends po and uhm… hindi ko po siya nililigawan… we just enjoy everything that's going on with our friendship…" https://youtu.be/qhs0lmVp7dc
Nevertheless, netizens cannot help but wonder if there is something more to the connection between the two celebrities. In response to Legaspi's birthday greetings, Espanto promptly reposted her message on his Instagram Story and commented, "LABYU ," conveying his appreciation.
Comments