Prime Video announced today that thriller black comedy series The Kidnapping Day, produced by AStory, will be available on Prime Video in the Philippines and more than 240 countries and territories worldwide starting Wednesday, September 13. New episodes of the 12-part series will be available weekly on Wednesdays and Thursdays.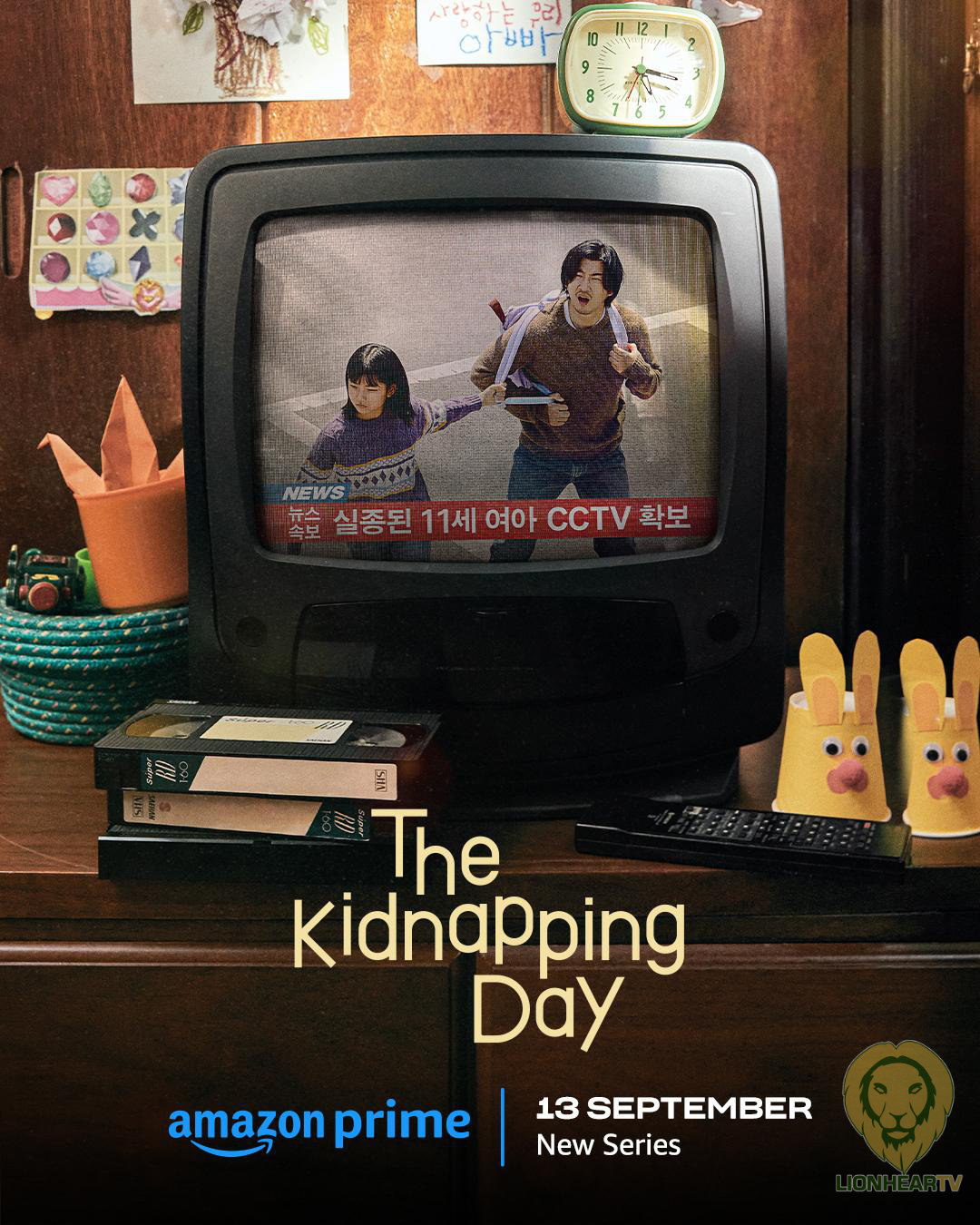 The Kidnapping Day is based on the Korean novel of the same name, which features a clumsy kidnapper and a genius child working together as they get tangled in unexpected circumstances. There will be thrilling twists and laughs along the way as the pair seek the truth behind mysteries and murder. Director Park Yu-young who took part in Model Family, Love Alarm Season 2, and Kingdom Season 1 will be helming the series with writer Kim Je-young who previously worked on films including Miss Wife, Insane, and Cheese in the Trap.
The main cast stars Yoon Kye-sang, Park Sung-hoon, newcomer Yoo Na, and Kim Shin-rock. Yoon Kye-sang, who most recently starred in Kiss Sixth Sense, will act as desperate father Kim Myeong-jun who decided to kidnap Ro-hee in order to pay for his daughter's hospital bills. Park Sung-hoon, who acted in The Glory, will portray Park Sang-yun who is a detective investigating the kidnapping. Yoo Na, who was chosen amongst 500 auditionees, will play the cynical and brilliant child Choi Ro-hee. Kim Shin-rock, who acted in Reborn Rich, will be Myeong-jun's ex-wife Seo Hye-eun who proposes the kidnapping.
The Kidnapping Day joins hundreds of other shows and films available on the Prime Video catalogue, such as such as Fit Check: Confessions of an Ukay Queen, Cattleya Killer, Ten Little Mistresses, Walang KaParis, and Deleter, Korean titles such as The Killing Vote, HeartBeat, Lies Hidden in My Garden, Battle for Happiness, Tale of The Nine Tailed 1938 and Jinny's Kitchen, anime hits such as Rurouni Kenshin, on top of award-winning and critically acclaimed Amazon Originals like Citadel, The Lord of the Rings: The Rings of Power, The Boys, Tom Clancy's Jack Ryan, and Emmy and Golden Globe winners Fleabag and The Marvelous Mrs. Maisel. Prime Video members are able to watch films and shows anywhere and anytime on hundreds of compatible devices. In the Prime Video app, members can also download episodes on their mobile devices and tablets and watch anywhere offline at no additional cost. Prime Video is available in the Philippines for just PHP149 per month.
Comments