Is Derek Ramsay ready for a shampoo commercial?
Netizens have been used to Derek Ramsay sporting a buzz cut ever since he joined showbiz but it seems like the enhanced community quarantine was just the right time for him to finally grow his hair out.
On Instagram, Derek proudly displayed his longer than his usual hair.
"New look"
https://www.instagram.com/p/B_CBdoUJ1Ox/?utm_source=ig_web_copy_link
This has caught the attention of netizens and celebrities, with some making memes out of it. Derek even shared the memes on his account.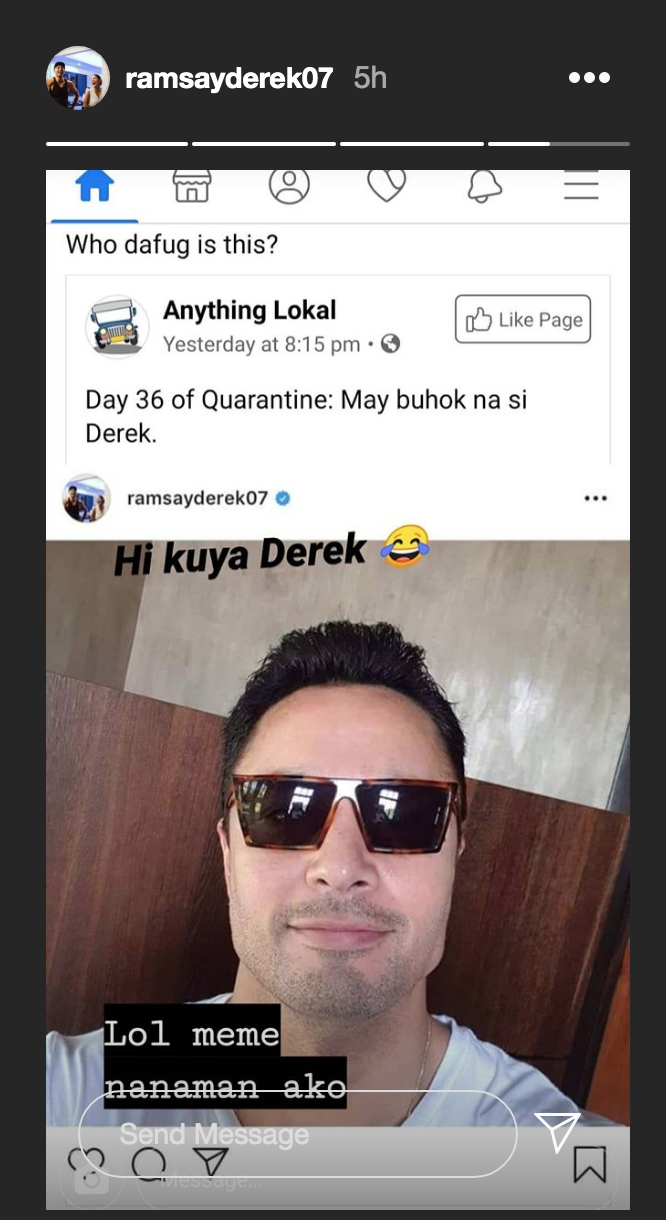 derek ramsey WITH HAIR is literally a cultural rest pic.twitter.com/5UiGZnxo34

— 🍞 (@uneIixir) April 22, 2020
Sa sobrang tagal ng ECQ si Derek Ramsay nagkabuhok na.Baka pagtapos ng ECQ e long hair na sya

— Bri (@bridguzman) April 23, 2020
derek ramsay's hair is returning. we are the virus. pic.twitter.com/fr1Zmxp7Lf

— Amadeus (@amadeusco) April 23, 2020
https://twitter.com/Ellie_Domini/status/1253277650140844032
totoo ba talaga yung buhok ni derek ramsay???? HAHHWHWUAHWHAHA TANGINA HSHAHAHAHAHAHHA PWEDE NAMAN PALA MAY HAIR SYA OH WELL ASSET NYA KASI YUNG KALBO HAIST.

— YANNA (@yannagarcia_) April 23, 2020
I know oil is zero dollars or something now but wtf derek ramsay with hair pic.twitter.com/YJHyxQw7l6

— Jet (@jtdavz) April 21, 2020
lol it's so weird seeing derek ramsay with actual hair..

— 𝖐𝖎𝖗𝖘𝖙𝖎𝖊 (@seggwy) April 20, 2020
Derek seems to be enjoying his new 'do and even posted a video of himself swimming in a pool and jokingly saying, "Puwede nang pang-shampoo commercial."
As the number of COVID-19 cases is increasing in the country, Derek donated donuts on behalf of Dunkin Donuts PH to frontliners.
"Our AFP frontliners are working non stop to help all of us. It was an honor to meet and help these amazing people today. Through the efforts and kindness of @dunkin_ph and kapuso foundation, the AFP will be able to bring help to those in need. Mabuhay kayo."
https://www.instagram.com/p/B_Q8JRcp8kR/?utm_source=ig_web_copy_link
Comments