2020 has been bad for a lot of people. Some, however, have brought people laughs as these unexpected fails caught our attention.
Here are some of the bloopers that got us laughing and talking.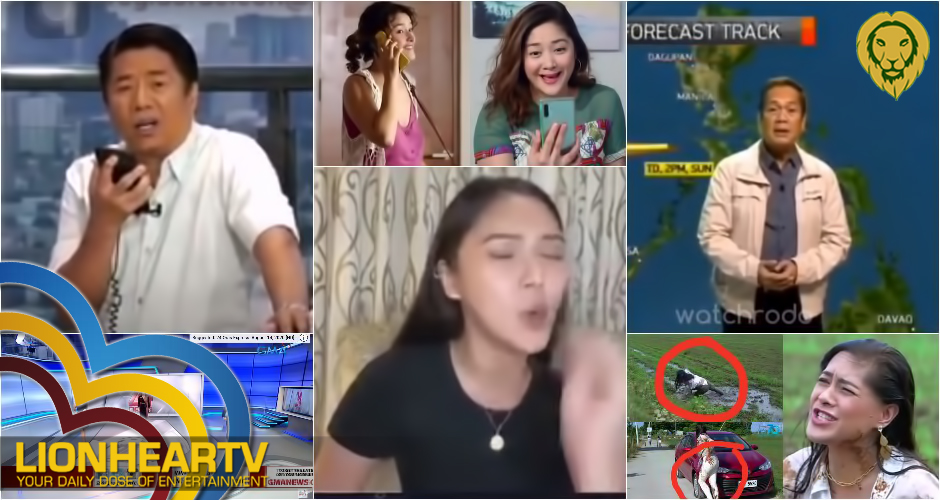 Liza Soberano 'Face Time'
On the show Make it With You", Liza Soberano forgot that they were actually doing a Facetime scene rather than just a normal call.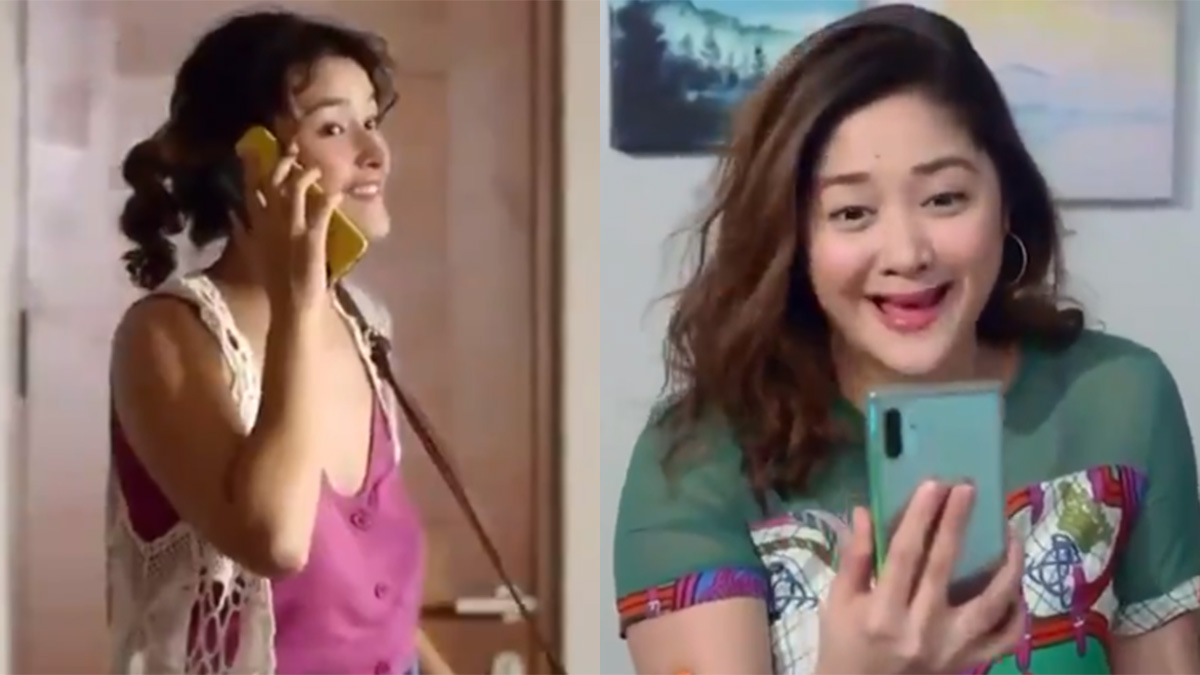 Pinoy Big Brother housemate Paco Evangelista tweeted the scene which eventually became viral.
That moment in Philippine TV history where Katya Santos is videocalling Liza Soberano's ear. pic.twitter.com/kXsmcQ1T7J

— paco evangelista (@pacoevangelista) February 25, 2020
Sheryl Cruz "Tide"
In a scene in GMA series "Magkaagaw", Sheryl Cruz had to fall down in a puddle of mud, making her all dirty. However, netizens, who were so observant, noticed that the clothes that the actress was wearing became instantly whiter than the previous shot.
Her previous mud-covered pants became instantly white. As a result, netizens dubbed the scene as "Gulat ka no?" referring to the advertisement of the detergent 'Tide'.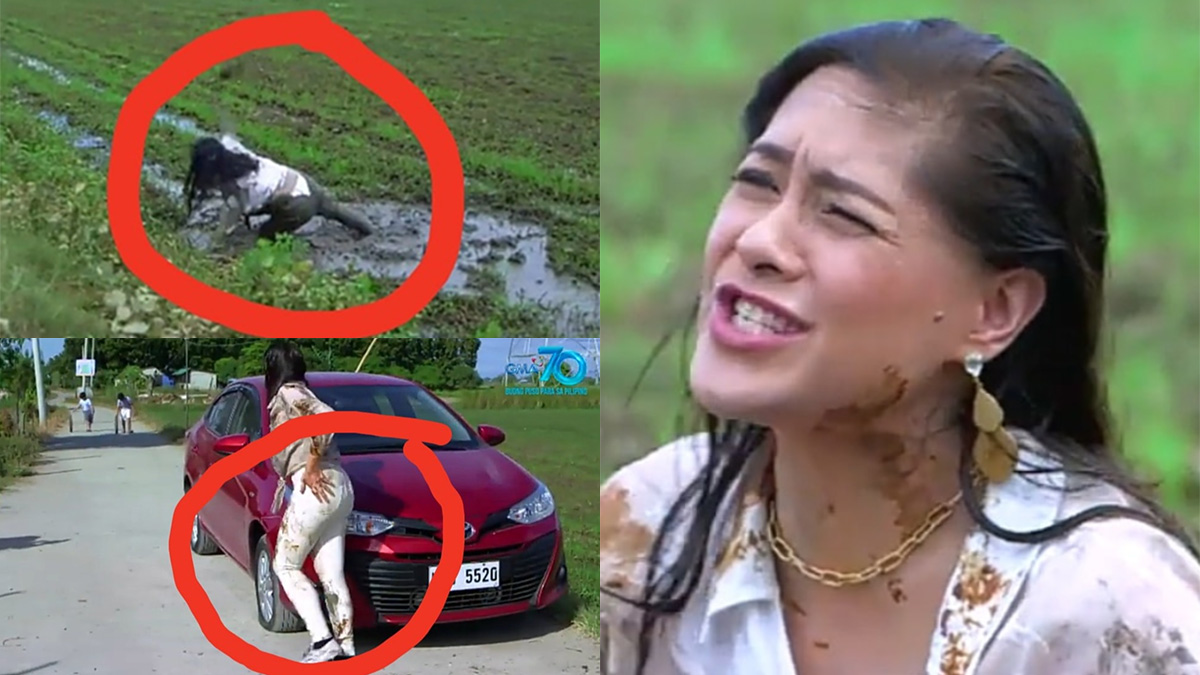 Mang Tani's funny weather report
With the weather constantly changing, it has become evident that weathermen have to be accurate in terms of reporting the changes in the atmospheric condition. However, "24 Oras" weatherman Mang Tani seemed to be on point on his report, saying that the country will be the ones to adjust to the weather.
Netizens have noticed this and instantly went viral for the hilarious reporting of Mang Tani.
Willie Revillame gets cursed on his own show
In Willie Revillame's "Tutok to Win," he calls different people in order for them to win prizes. Before he gives them their prize, he pranks them. However, this time, the person he called must have been in a bad mood so when Revillame joked around, the contestant uttered curse words.
Numerous memes, pranks, and parodies were made because of this.
Kim Chiu's "Bawal Lumabas" statement
When ABS-CBN's franchise was being blocked by government officials, celebrities and talents of the network shared their two cents regarding the imminent closure of the broadcasting company. When it was Kim Chiu's turn, she had the analogy of the situation. However, people misunderstood what she was trying to say.
As a result, several parodies was born out of it. Still, with her "Bawal Lumabas" statement, she was able to produce a song out of it and even got its own web series. Being turned into a meme was a blessing in disguise for the actress.
Mike Enriquez coughing
While delivering news about the COVID pandemic, Mike Enriquez coughed, which happens to be one of the symptoms of the said disease. He made fun of such incident claiming that he doesn't have COVID.
Kornvip-19?
In an interview in ABS-CBN's TV Patrol, a reporter asked travelers who were returning to their provinces about the coronavirus. All seemed to be afraid of the virus. However, one man called COVID-19 as Kornvip-19 so the reporter had to ask twice to confirm what he had said.
This interaction between the reporter and the interviewee went viral and produced numerous parodies and memes, making a serious moment become a joke time.
Ang Sarap Mo
If only the Philippines had its own "Shaqtin' A Fool", Mike Enriquez would be a resident of this kind of blooper as he once again proves to be a funny man. During their news report with Iya Villania, Mike blurted out "Ang sarap mo, Pia".
Still, he was able to compose himself and focused on the big bike that the actress would ride while using a helmet.
Ghost with face shield
Because of strict quarantine protocols, many shows have to adhere to the guidelines imposed by the government. Even ghosts have to wear a face shield and maintain social distancing because of it.
On GMA's "Daddy's Gurl, Ina Feleo went viral because her ghost character was wearing a face shield and distances herself during her interactions with other characters. Netizens were quick to point out her outfit, that even ghosts were very obedient towards the government.
Miss Manila and Hipon Girl stand-off
This probably is the most cringe TV fail of them all. Despite being staged, Miss Manila Alexandra Abdon's harsh words towards Hipon Girl Herlene Nicole Budol couldn't be fake.
In their stand-off on Willie Revillame's show, "Wowowin", they had a debate that set netizens and viewers against Abdon.
Comments