Who wouldn't know ex-PBB housemate Justin Dizon? He recently trended online for his blatant statements (may-it-be-inside or may-it-be-outside Kuya's House.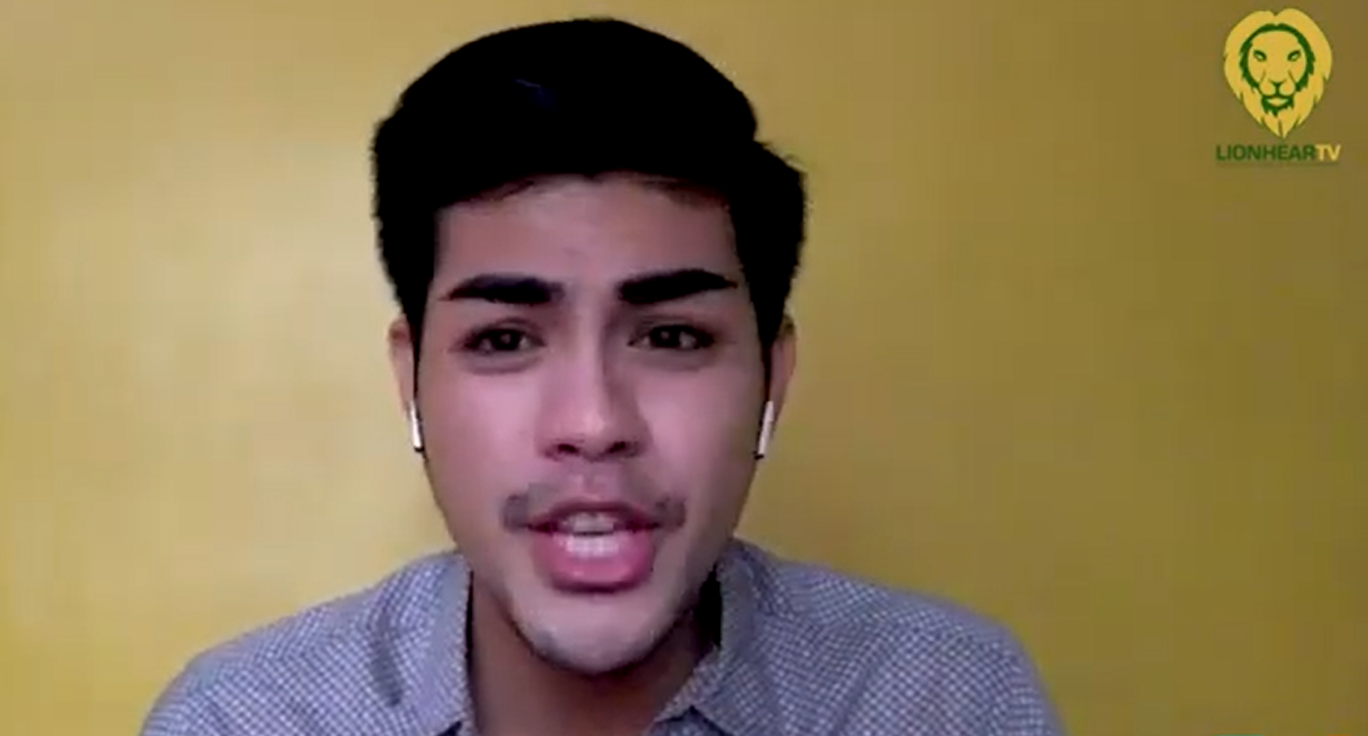 In an exclusive interview with LionHearTV: Rawr Nation, the team was able to ask PBB Connect's first evictee Dizon on his stance, specifically on the cancel culture.
He admitted that he has a feeling that he is the most hated housemate in this season.
"Kase I'm the most hated housemate, eh, I think so far," Justin said.
But with the 'cancel culture' that he experienced, he always put in mind that these people are not supporting him with his everyday life. That's why he has no care at all about the 'cancel culture' thingy.
"Eh ako ito kase iniisip ko talaga with the bashers and everything kase hindi nila ako pinapakain, hindi nila ako binibuhay di sila ang employer ko so wala akong pakialam sa sasabihin nila sa akin."
Justin became controversial online because of his rude remarks about Jie-Ann. People noted Dizon's 'marumi ka nga pala' statement, which online users thought was rude and offensive, even if it was a joke.
Opening up, Jie-Ann shared that she was used to not taking a bath for up to two days due to the limited supplies she had in her home, which he tasked Justine to help her.
"How you saw me on Twitter parang ganun mo ako nakikita sa house. I speak with my mind and yun nga napahamak ako yung nangyari yung kay Jie Ann di ko alam nasa labas yun and sa loob ako but like you know ganun talga eh.
"Kase minsan matapobre daw ako sa bahay mapagmataas daw ako eh that was just one clip yung nag viral namin na clio ni Gie Ann."
He and Jie Ann are on good terms. He learned that when he left the house, Jie Ann was emotional.
"Di ako na nominate nung bata, nakita mo yung reaction ng bata nung na nominate ako iyak siya ng iyak nung na evict ako iyak siya ng iyak sinabi sa akin ni Rusu, ni Mika pati ni Chrismar even ilang araw ng nakalapian nung na evict ako umiiyak parin siya. So that can tell you paano ko trinato yung bata."
He wondered why do Netizens get offended by such even though they're not directly involved.
"why do you have to be offended for somebody like alam mo yun kumbaga sa korte? You're not the aggravated party."
He even recounted that even before he set foot in Pinoy Big Brother House, he was bashed instantly, especially on twitter, where cancel culture is prevalent–for being who he is.
"I think ang first batch lima, 2nd batch lima dun sa first batch may nabigyan ng isang gold star sa pangalawa na batch may apat so lima kame na nabigyan ng star I was part of the five. Na bash na ako nun."
"By people in Twitter, yung mga woke Twitter people yung 'bigyan niyo ng platform yung problematic na matapobre, elitista what so ever."
He also shared how others from Die Hard Duterte supporters started bashing him that his spot on PBB is his support for ABS CBN franchise renewal.
"And then the DDS also attacked me na parang nakalkal yung mga post ko especially the one supporting [the shutdown of] the network during the whole franchise issue. Like kaya lang naman ako binagyan ng star because I was so supportive of the network, so imagine people from polar opposites are targetting me.
"Kaya nga you can really say na Justin is problematic kase the Anti DDS don't like him also the DDS don't like him also pero ako talaga I'm prepared for the whole thing the bashing and all its really part of it."
Justin claimed that most people who bashed and canceled him are subconsciously jealous of what he has right now.
"So going back some of these bashers some of these haters sa totoo lang huh I'm gonna be honest not all of them, some of them.
"Some of them want what I have, want what we have and ganyang klaseng galit, frustration I think to make themselves feel better kase some of them want what we have and sadly kame ang nakuha hinde sila so I think thats par kung bakit galit na galit sila sa akin."
The ex- PBB Housemate said that in this kind of culture–one must be prepared and have a 'strong' mindset.
"Eventually kase people will talk and then yung preparation ko talaga doon is mindset you have to be tough you have to be thick skin kase its not gonna be easy."