Ever find yourself needing to deliver a package? Grab's on-demand, premium delivery service GrabExpress has got some great news for you!
Send gifts to your loved ones and have your essentials delivered while avoiding busy lines for only P20 when you avail of GrabExpress' Padala 4 Hour Promo! To avail of the promo, simply use the code POWERPADALA upon checkout.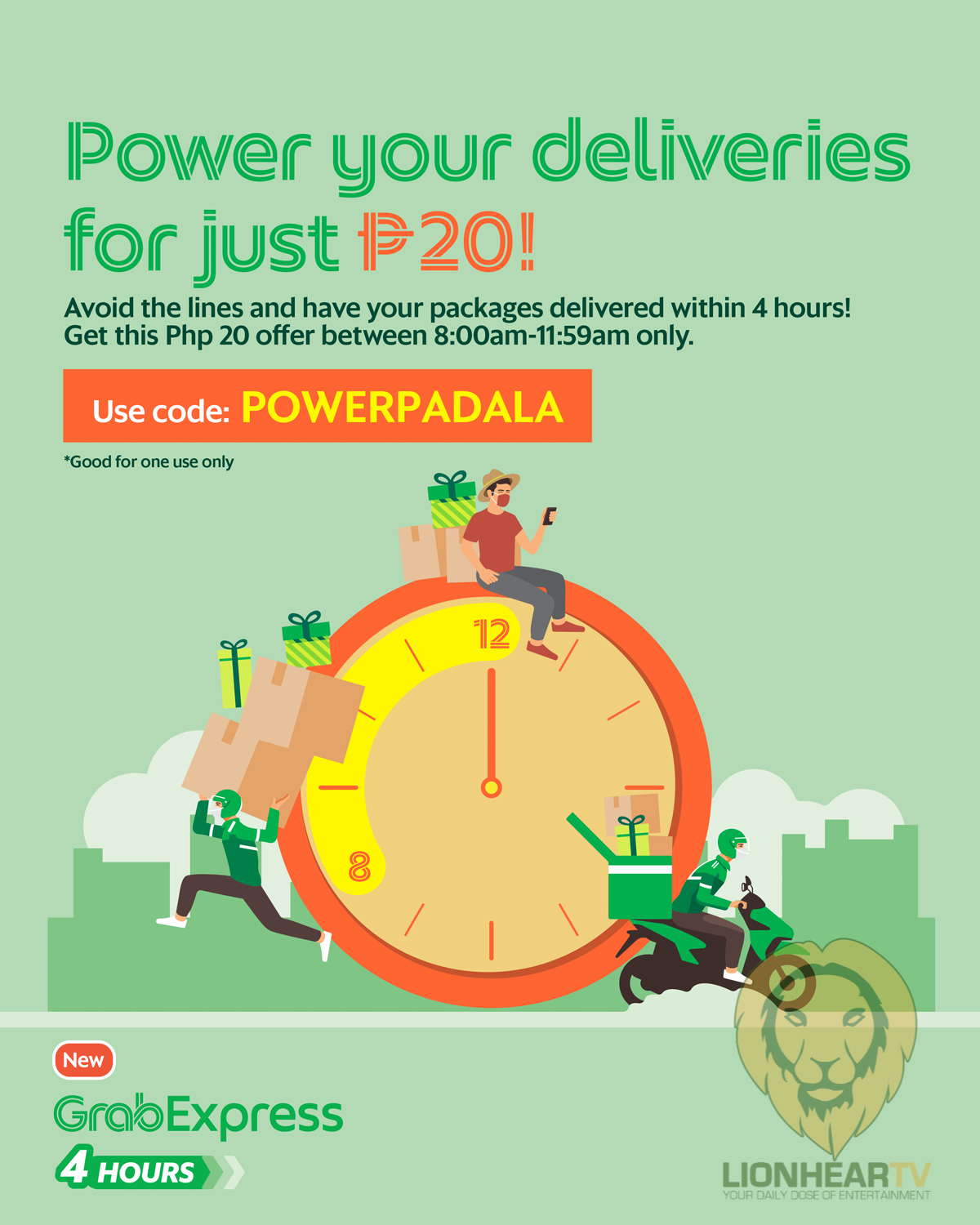 GrabExpress Padala Hour Promo lets you deliver your goods for just P20!.png
With GrabExpress' Padala 4 Hour Promo, have your packages delivered for only P20 from 8:00AM to 11:59AM, Monday to Friday. The promo is available within Metro Manila only and will run until March 14, 2021. Get started with sharing gifts and joy by booking a delivery through GrabExpress today! For more information, you may check GrabExpress through the Grab app or visit https://www.grab.com/ph/express.
For family and friends who could be looking for ways to have their goods and gifts delivered, this is the perfect treat for them! 🙂
Comments