In an ABS-CBN Entertainment interview uploaded through YouTube with television host Boy Abunda, actor Gerald Anderson admitted that he is happy with his rumored girlfriend, Julia Barreto.
During the interview, Gerald answered the controversies surrounding his love life.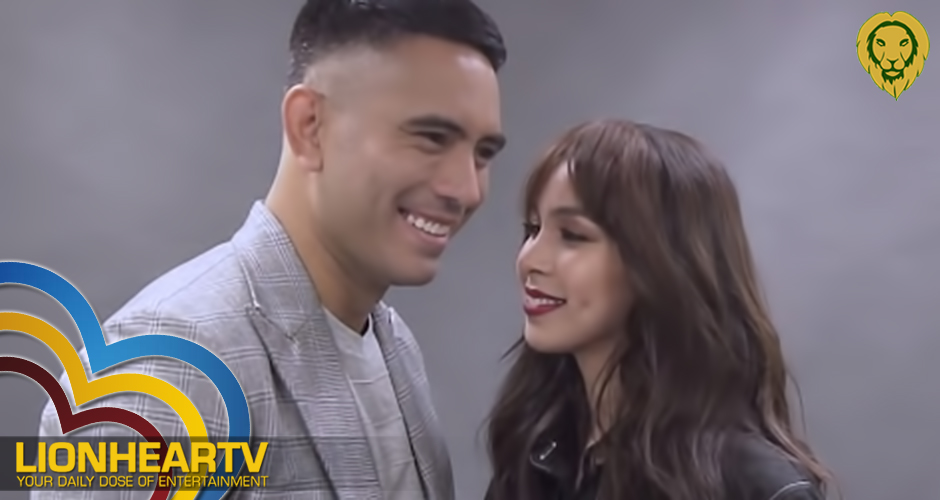 Tito Boy asked if he is happy referencing his interview with his friend Joe Vargas.
"In your interview with your friend Joe, you were asked, kung gaano ka kasaya, Kumusta ang lagay ng iyong puso, and sabi mo masayang masaya," asked Tito Boy.
Gerald agreed to the host, "Yes, Tito Boy."
Tito Boy then asked the big question,
"Are you happy because of Julia Barretto? I'll put it very straight, and I say it with so much love, I really say it with so much love; are you happy because of Julia?" asked Tito Boy.
Which Gerald answers, "Very Happy."
Tito Boy pressed on to confirm if it was a "Yes." and Gerald answered, "(Very) happy, Tito Boy. It's a yes," putting an end to the rumors surrounding his relationship with Julia.
Netizens have long speculated that Julia and Gerald were in a relationship. It started during Rayver Cruz's birthday party, wherein they spotted Gerald with a woman in the same dress as Julia. From there, eagle-eyed netizens have closely monitored Gerald and Julia's social media accounts; from Gerald's Zambales resort, Gerald and Julia's Rizal hike, Julia Instagram car photo with the hairy arm allegedly belonging to Gerald, to Julia's Tiktok Video revealing her relationship with A Foreigner Assigned in Manila (AFAM).
Suffice to say, netizens already saw this confirmation miles away. Here are their reactions:
paubaya iz real! #GeraldAnderson #JuliaBarretto pinatagal nio pa talaga. suspense much 🤣🤣🤣

— Riyu Santillan (@clowshiko) March 5, 2021
Gerald Anderson finally admits relationship with Julia Barretto
me pretending to be surprised: pic.twitter.com/2XBU6IsD2r

— shane (@Cheol_luvShen) March 5, 2021
Pretending you were shock about gerald anderson and julia barreto's relationship be like: pic.twitter.com/uWL8GSIn20

— 크리스❤ (@KMorcia) March 5, 2021
Boy abunda: Are you happy because of Jullia
Gerald Anderson: very happy
Luhhhhhhhhh pic.twitter.com/NaWSQevFPA

— Anna Deca (@eynney) March 5, 2021
so gerald anderson confirmed his relationship with julian barreto. ghaaad those useless days of denying.

— louise (@ljakef) March 5, 2021
Gerald Anderson admits relationship with Julia Barreto. Me pretending to be shocked: pic.twitter.com/bECAsl4IE2

— The Shepherd (@AngManunupa) March 5, 2021
Wala na bang bagong news? pic.twitter.com/TJquQwDh58

— Ivy (@poizon1vy) March 5, 2021
https://twitter.com/Staylowkeeyy/status/1367781615284285443