In a public address on Monday, March 1, President Rodrigo Duterte only has ill-words to say to his Vice President Leni Robredo, even wishing her to die.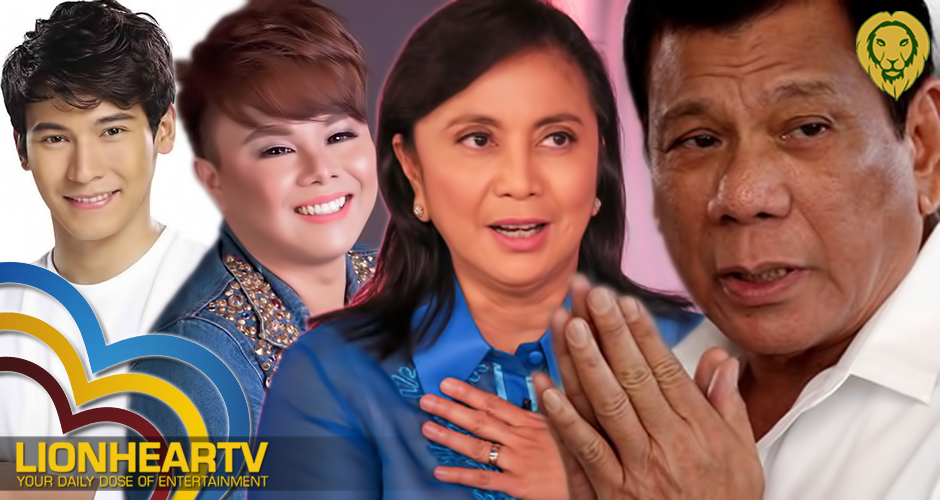 Duterte went on spouting insults to Robredo after the latter criticized the immediate rollout of the Sinovac vaccine without first consulting the Health Technology and Assessment Council first.
With Duterte fuming with anger, he said that Robredo should die after calling him out.
"Iyan ang mahirap sa iyo eh, you want to be relevant. And you… you know, sometimes you make an idiotic stance. Iyong mga ganoong 'they deserve the best'. Anak ka ng… Bakit ako? I would give them the worst?" Duterte retorted.
"Mamatay ka na. Hindi… hindi ko iwanan 'yong mga frontliners and you do not need to really be redundant about it," he added.
Also, a photo circulated of what appears to be Robredo getting injected by the Sinovac vaccine. Duterte's supporters went along to criticize Robredo for having been vaccinated by it. However, they were proven wrong as the person inoculated with the vaccine was not the Vice President but a pediatric surgeon at Rodriguez Memorial Medical Center named, Dr. Flordeliza Gana.
This confusion prompted Robredo to clarify the said issue and defended the doctor for wearing a 'bakuna sleeve' which the DDS poked fun at.
But while Duterte and his supporters lambast Robredo, celebrities gather around to back up the Vice President.
Radio host DJ Jhaiho on Twitter praised the Vice President for standing what's right.
Mabuhay ka vPresident @lenirobredo https://t.co/mZxEq3r0Og

— DJ Jhaiho (@mor1019jhaiho) March 3, 2021
Even Kapamilya actor Enchong Dee lauded Robredo for her professionalism and compassion toward the victims of Duterte supporters.
Mabuhay ka @lenirobredo ❤️ https://t.co/Si0mhh56LW

— Enchong Dee (@enchongdee777) March 3, 2021
Robredo also clapped back at the President during her interview with veteran journalist Malou Mangahas on GMA Network's The Mangahas Interviews on March 3.
She said that public officials such as her and Duterte should not be easily affected by criticisms.
And with the behavior of Duterte during his televised speech, his second-in-command said that his action was very unpresidential.
"Ang unang dating sa akin, parang hindi Pangulo 'yung nagsasalita. Pangalawa, sobrang pikon. Parati naman, Malou, sinasabi na 'pag pikon ka, talo ka, 'di ba?" Robredo said.
"Dapat sa trabaho namin, 'di ka napipikon eh. Kasi sa trabaho namin, kailangan 'yung tao, malayang mag-criticize eh. Kailangan 'yung tao malayang magbigay ng suggestions, kasi 'yun 'yung makakabuti sa aming panunungkulan," she stressed.
Duterte sneered at Robredo when the latter opposed the government's immediate vaccination drive–using the ones donated by China. He dared her to conduct 'vaccine shopping' outside the country with the money he will allocate her. However, Robredo is unfazed by the challenge of Duterte.
The Vice President had been vocal regarding the President's way of things, especially on his war on drugs campaign. And whenever Duterte has the chance to insult Robredo, he'll grab it.
Comments