Kapamilya actress Angelica Panganiban couldn't help but express her dismay, appealing for free mass testing amid the country's COVID-19 outbreak.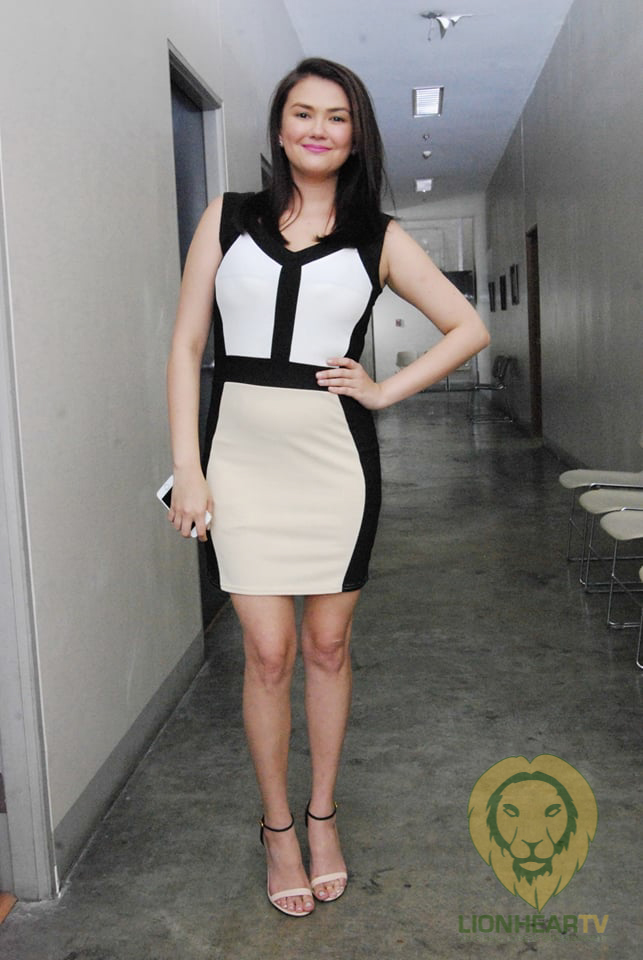 On twitter, she lamented how unfortunate it is for a person to pay to be screened for an RT-PCR test, not to mention medical and hospital expenses if a person tests positive for the virus.
She also took a swipe at the country's availability of COVID-19 vaccines.
only 35k tests yesterday. experts recommend 120k per day, with 90k tests in NCR, because of the very high incidence. #MassTestingNow pic.twitter.com/AOhm6vr6yO

— Renato Reyes, Jr. (@natoreyes) April 2, 2021
Panganiban was also one of many celebrities who reacted after the Department of Health (DOH) logged an additional 15,310 COVID-19 infections on Friday, April 2–the country's highest single-day tally so far.
According to the actress, the figures only came from those who could afford to have check-ups with COVID-19 symptoms and get swab tests.
She then wondered that the COVID-19 cases would be much higher in numbers, considering that many ordinary Filipinos cannot afford to pay for check-ups and swab tests.
Many Netizens agreed with her and even thanked her for her courage to speak out for the oppressed countrymen.
However, one Netizen called out the actress for complaining.
Panganiban was called passé and told her to shut up rather than launch a complaint against the Government's efforts to combat the pandemic.
The 34-year-old actress fired back and asked the Netizen to tweet to the government. She also implied that the Netizen was being compensated.
Hello Sarah. Style mo baguhin mo. Paulit ulit kayo. Baka next question dito Ano ambag ko? 😂 baka d ka bayaran sa performance mo. Bakit d mo tweet gobyerno na tumulong para matuwa bansa sayo. Ikaw na lang yata naniniwala sa nagbabayad sayo 😬 https://t.co/yyr8r25tbl

— Angelica Panganiban (@angelica_114) April 2, 2021
The dramatic spike in cases, as well as the community restrictions imposed to curb the spread of the virus, fueled calls for the government to conduct mass testing, which groups have been calling for since the pandemic began.
According to the groups calling for mass testing, it is necessary to isolate patients and protect healthcare workers from being infected with the highly contagious virus.
Tony Leachon, an internist at Manila Doctors Hospital, stressed the importance of mass testing, stating that the health officials' statistics do not represent the actual health situation since only selected people are screened for COVID-19. Only those with severe symptoms and those vulnerable with mild symptoms are permitted to be tested by the DOH.
Even as COVID-19 continues to spread across the country, Health Undersecretary Maria Rosario Vergeire recently reported that the government has no plans to conduct mass testing. She added that the government has never advocated for mass testing since the pandemic began because it would lead to "indiscriminate testing."
Vergeire was questioned regarding testing since the majority of the cases reported are asymptomatic, implying that they may infect others, unintentionally.
One of the world's having longest and strictest lockdowns is the Philippines. However, the number of COVID-19 infections in the country continues to increase.
According to experts, placing areas on lockdown alone would not stop the virus from spreading as this has to be matched with mass testing, effective contact tracing, and immediate isolation.
On their official twitter account, INQUIRER.net shared Marikina Representative Stella Quimbo's insights on the extension of Enhanced Community Quarantine (ECQ) in NCR Plus (which includes Metro Manila, Bulacan, Laguna, Rizal, and Cavite) due to the continuing and rapid rise of cases in the areas.
According to Quimbo, extending the ECQ would be ineffective unless the Department of Health (DOH) changes its approach to COVID-19 regulations, as existing policies are obviously ineffective.
READ: Here's Rep. @TeacherStellaQ full statement. | @NCorralesINQ pic.twitter.com/g4F8jmNqYV

— Inquirer (@inquirerdotnet) April 4, 2021
In her statement released on twitter, the Marikina Representative noted and outlined three recommendations for DOH to consider.
She first suggested that DOH should have an honest assessment of the situation. She went on to say that a more localized lockdown could be enforced at the smallest unit possible, which is the household. Finally, in order for a household lockdown to be implemented, the government must provide ample cash and in-kind assistance.
Comments