While a show staying on-air may no longer suggest its popularity, many of the highest-rated local shows were also listed as among the longest-running TV shows on Philippine television, having stayed on-air far longer than the others.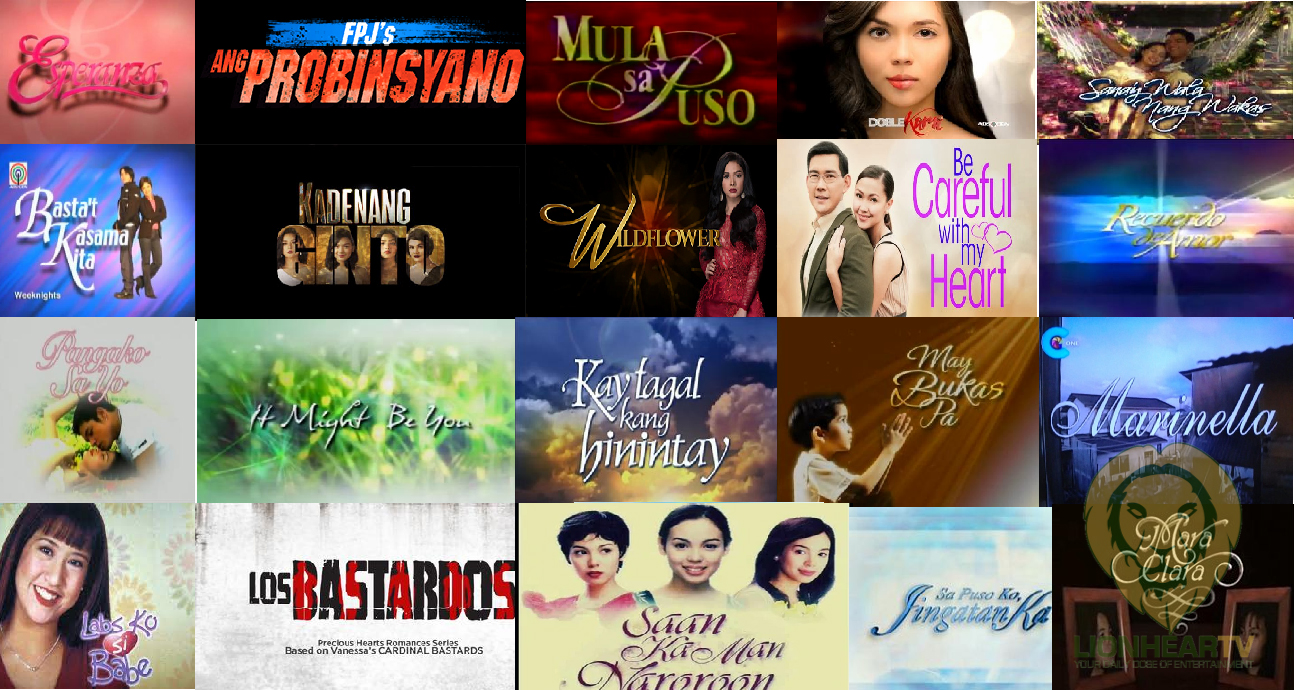 These days, a TV series can already claim a successful run if it stayed on-air, for a minimum of 13 weeks, or at least 65 episodes.
Listed are the longest-airing ABS-CBN-produced shows. Because these shows air on weekdays, or even five times a week (except during holidays or on irregular programming), and the shows' rankings–are based on their total number of completed episodes.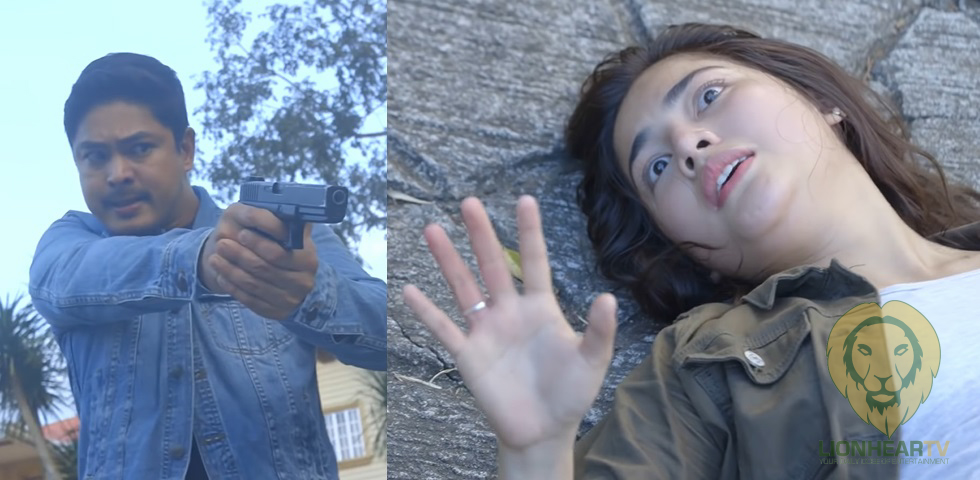 FPJ's Ang Probinsyano (1,348 episodes and still counting).
The still massively popular Kapamilya action-drama series has been on air since September 28, 2015. It is still reigning the primetime block from its debut until ABS-CBN's shutdown. A few shows to air at least 1,000 episodes, FPJ's Ang Probinsyano hurdles ABS-CBN's loss of franchise, and now remains the Network's number one program, as it continues to air on A2Z Channel 11 and TV5.
Mara Clara (1,156 episodes).
This show held its spot as the longest-running Kapamilya soap, until Coco Martin-starrer, FPJ's Ang Probinsyano obliterated its record, just last year. The series, which starred the former teen stars Judy Ann Santos and Gladys Reyes, survived its change of timeslot from afternoon to primetime. The show undoubtedly served as a potent launchpad for Santos to become the one and only, Queen of Pinoy Soap Opera, as she subsequently scored follow-ups that made similar, if not bigger successes.
Esperanza (623 episodes).
ABS-CBN didn't wait too long to take advantage of Santos's phenomenal fame. Esperanza immediately replaced Mara Clara on its timeslot, on February 17, 1997. Sylvia Sanchez and Carmina Villaroel served as the major villains of the show. The series paved way for the rise of Kapamilya stars, Angelika de la Cruz, Marvin Agustin, Piolo Pascual, and Jericho Rosales–who were all part of the cast. It also further strengthened Santos's onscreen partnership with Wowie de Guzman, with whom she had several successful films.
Be Careful with My Heart (618 episodes).
Be Careful with My Heart's surprisingly phenomenal success is one for the record books, as it proved that a pre-noontime show could achieve primetime-level TV ratings. Starring Jodi Sta. Maria and Richard Yap, the show also proved that an unlikely pairing comprised of non-teenage actors could still send viewers into a 'kilig frenzy'. The show was a massive hit throughout its run, setting daytime and pre-noontime records, that up to this day, remain unobliterated.
Marinella (584 episodes).
This show is known for its dark, brutal, and violent twists. Remembered as one of the most intense daytime dramas, the show follows the story of three friends, Marie, Rina, and Ella, and their intertwined fates, as the nefarious Katrina (Rio Locsin), makes their lives miserable. The show starred, then child stars–Camille Pratts, Shaina Magdayao, and Serena Dalrymple in the title roles. The show ran from 8 February 1999 to 11 May 2001.
Mula sa Puso (538 episodes).
Claudine Barretto's first starring role on television is without question a phenomenal success. It paved way for more ambitious and more successful television and movie projects. Featuring her team-up with an onscreen (and later on, real-life) partner, Rico Yan, Mula Sa Puso followed the 'me-against-the world' romance between Via and Gabriel, and Via's wicked stepmother, Selina, played excellently by Princess Punzalan. The show was also adapted into a film.
Saan Ka Man Naroroon (508 episodes).
Mula sa Puso's overwhelming success was a cue for ABS-CBN to give Claudine and Rico an immediate follow-up success. Saan Ka Man Naroroon premiered a week after Mula Sa Puso's finale. The show marked the first (and only) time Barretto played a triplet role. In the TV series, Barretto took on the roles of Rosario, Rosenda, and Rose Marie–each having a love interest. The soap opera's main antagonist was Violeta, played by Jackie Lou Blanco.
Sa Dulo ng Walang Hanggan (501 episodes).
Like Saan Ka Man Naroroon, Sa Dulo ng Walang Hanggan immediately replaced its preceding Claudine Barretto-led soap. Barreto's third primetime drama, Sa Dulo ng Walang Hanggan paired the Optimum Star with Luis Alandy and Carlos Agassi for the first time. The soap's absorbing plot featured the element of reincarnation, in a timeless love story. The main villain of the show is Sally, played by Mylene Dizon.
Pangako Sa'Yo (476 episodes).
Dubbed as the first-ever teleserye, this primetime soap launched the careers of many of its lead stars. Aside from Eula Valdez and Jean Garcia, who respectively played as the main protagonist and antagonist of the story, it also highlighted the budding onscreen loveteam of Jericho Rosales and Kristine Hermosa, who would soon become big stars, because of the show. The show reached audiences overseas and proved to be a mammoth television hit not just locally but in foreign markets. ABS-CBN rebooted the series in 2016.
Sa Puso Ko Iingatan Ka (433 episodes).
After focusing on doing movies for nearly two years–Judy Ann Santos returned to primetime. Piolo Pascual was her new leading man for the show, which proved to be a massive success, as reflected by the show's very high ratings. Their successful team-up scored them subsequent movies, which all became box-office hits.
Recuerdo de Amor (433 episodes).
Probably best known for its theme song, which was sang by Jessa Zaragoza, Recuerdo de Amor was a top-rating teleserye, which continued Marinella's success on its afternoon timeslot. Starring Carmina Villaroel and Diether Ocampo, the show followed the love story of Luisa and Paulo, as they try to fight the devilish deeds of Greta (Isabel Rivas), who is hellbent to give them endless suffering. The series concluded its run on January 10, 2003, after nearly two years.
Doble Kara (381 episodes).
The success of the 2010 reiteration of Mara Clara, undoubtedly gave its lead stars Kathryn Bernardo and Julia Montes, the advantage to get bigger projects. In Montes's case, she was able to bag the lead female role in the 2012 primetime hit, Walang Hanggan, where she got paired up with Coco Martin. In 2016, however, she was able to score her first solo-starring role, via the daytime drama, Doble Kara. The high ratings of the show kept it on-air for a year and a half.
Kadenang Ginto (348 episodes).
Kadenang Ginto's success remains unrivaled, up to this day. The longest-running daytime drama in the least five years, the series allowed its lead young stars to attract a massive following, and gain subsequent big projects after its conclusion. The show's huge success was evident in its frequent topping of social media trends, and the viral memes that it inspired.
Kay Tagal Kang Hinintay (343 episodes).
This show marked the first time John Lloyd Cruz got paired with Bea Alonzo as onscreen partners. While it was not 'really' Alonzo who was originally envisioned to be Cruz's long-time and final love interest on the series–the two inevitably ended up being together. The success of the show paved way for a streak of movie and television projects for Alonzo and Cruz.
Basta't Kasama Kita (338 episodes).
This highly successful primetime drama is one-of-a-kind as it can be best remembered for its finale episode, which was shot and aired live. Featuring the team-up of Robin Padilla and Judy Ann Santos, the show was also unique, for being the first action-drama on Philippine primetime television.
Lab Ko Si Babes (333 episodes).
The Marvin-Jolina tandem is undoubtedly one of the early 2000's most popular love teams, and Labs Ko Si Babes' phenomenal run is enough proof. The success of this series scored the onscreen couple several big-screen hits, aside from the cult 1998 romcom, Labs Kita… Okay ka Lang?–which the two starred in, even before the debut of the series.
Sana'y Walang Nang Wakas (298 episodes).
This EchoTin follow-up project is probably best remembered for its two endings, from which televiewers chose, to be the ultimate finale of the highly successful show. Also starring Angelika de la Cruz and Diether Ocampo–the series solidified Jericho Rosales and Kristine Hermosa's status as among their generation's biggest loveteams. Like Pangako Sa'Yo, the show also made compelling successes overseas, especially in Africa and Indonesia.
May Bukas Pa (263 episodes).
The original "miracle serye" May Bukas Pa is arguably ABS-CBN's biggest inspirational primetime drama after 2005's Mga Anghel na Walang Langit. Its procedural format, where it featured different story arcs, and guests different stars, almost every week, undoubtedly inspired other similar programs to do the same. Following the story of the miracle boy, 'Santino' played by then-newbie child star, Zaijian Jaranilla, May Bukas Pa, was a ratings-leader, from its debut until its top-rating and highly talked-about finale.
It Might Be You (263 episodes).
Kay Tagal Kang Hinintay's success was a cue for ABS-CBN's bosses to give the then-budding loveteam of John Lloyd Cruz and Bea Alonzo a chance, hence their follow-up series, It Might Be You, which followed the story of star-crossed lovers, Lawrence and Cielo. It was on this series, where Maja Salvador first gained prominence as a dramatic actress.
Wildflower (257 episodes).
One of the most successful pre-primetime dramas in the last five years, Wild Flower is no doubt also one of ABS-CBN's campiest and grittiest revenge dramas ever. Starring Maja Salvador as Ivy Aguas and Lily Cruz, the series posted stellar TV ratings that not too many dramas that aired on that timeslot have ever achieved. Due to the show's success–Salvador scored another primetime drama, The Killer Bride that debuted the following year.
Los Bastardos (247 episodes).
This show's classic telenovela feels that featured pretty actors with god-like bodies seemed to be the main attraction or selling point of the show. It may be one of the reasons why it lasted on-air for too long. It completed its run as a successful daytime drama. Featuring the story of Cardinal brothers and their intertwining lives and love stories, the show was a goldmine of relentless campiness, as well as heat, and explosive encounters, between the show's heroes and nemesis.
Comments