Rabiya Mateo emotionally recalled her mother's struggle to see her on TV competing for the Miss Universe Philippines pageant.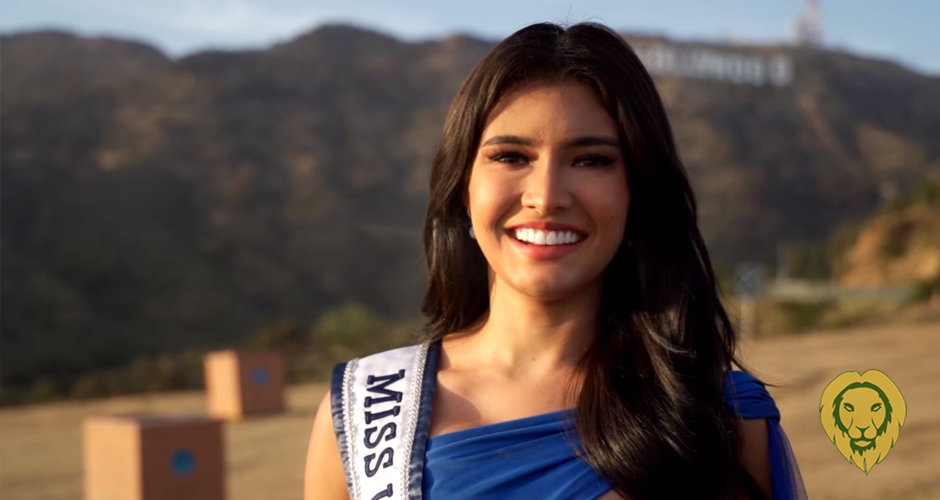 Netizens dug up an interview clip from the reigning queen from Iloilo after her Miss Universe Philippines win in October 2020. Mateo recalled how her mom watched her crowning moment.
In the clip, she explained, "so wala kaming TV ngayon sa bahay. Wala din kaming stable internet access." She continued, revealing her mother's story, "so pumunta po sya sa bahay ng classmate ko, and doon sya nakinood. And yun, nung nakita ko yung post na yan. Doon ko naramdaman na nanalo na talaga ako."
The said photo during the zoom interview came from one of her posts on Instagram.
View this post on Instagram
Being a true queen, who personally encountered struggles in life, netizens have found her to be one of the more relatable queens to represent the Philippines in the international pageant. 
As a result, they have started retweeting the clip supporting Mateo's bid for the Miss Universe crown. 
Hala. Totoo ba iyong sa nanay ni Rabiya? Kung paano nanood nanay niya? Potaena naiyak ako. pic.twitter.com/9ZMSVswPm4

— … (@johnatmorales) May 12, 2021
https://twitter.com/reynielethan/status/1393022437286023173
Keep on inspiring others Rabiya you really deserve to win because of your dedication and hardwork TE AMO 🥺😘👏🏻🙏🏼🙌🏻#RabiyaMateo#RabiyaThePhenomenal#RabiyaForMissUniverse2020 #Rabiyaforthe5thcrown #MissUniverse #MissUniverse2020 https://t.co/FVwTJ3Z28S

— Akiko (@Akiko54832687) May 13, 2021
She deserve a crown👑😢😢 https://t.co/gNstO4gxox

— JoA OFC Jelson (@acesfanboy) May 13, 2021
https://twitter.com/lloydbonifacio2/status/1392784091821461508
indeed a mothers love is the strongest force we can really feel despite of any circumstances. miss ko tuloy si mommy 🙏😭 https://t.co/qlwFwzkXuX

— levi (@iamliyyyoace) May 13, 2021
A Queen with not just a beautiful face but with a beautiful heart.

RABIYA ShowItToTheUniverse#RabiyaForMissUniverse2020 #Rabiyaforthe5thcrown #AribaRabiya #HalaBiRabiya #MissUniverse https://t.co/ctWXwKqB7A

— Larry Pestaño (@LarryPestano) May 13, 2021
This broke me.

Rooting for you, queen Rabiya ❤️ https://t.co/P2bwoUixl3

— Anthony (@thoniethegreat) May 13, 2021
https://twitter.com/rommelssky/status/1392841200898428929
Mateo represents the Philippines on the 69th Miss Universe Pageant this May 17, 2021, in Florida, USA. 
Comments