This visually alluring entry to the teen romance craze, flaunts a breathtaking crossover between coming-of-age and family dramas, proving itself worthy of the attention it is poised to earn.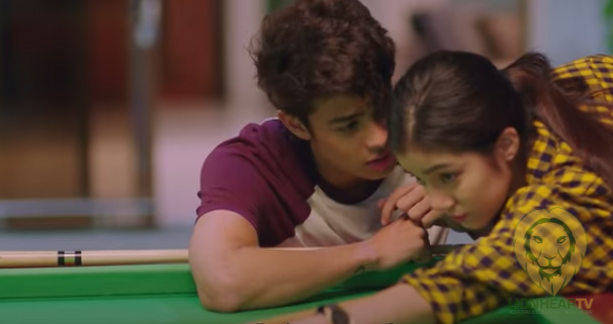 A2Z | Kapamilya Channel
Actors: Donny Pangilinan, Belle Mariano, Vivoree Esclito, Joao Constancia, Kaori Oinuma, Rhys Miguel, Criza Taa, Limer Veloso, Gello Marquez, Jeremiah Lisbo, Janus del Prado, Richard Quan, Marissa Delgado
Genre: Coming-of-Age, Romance, Drama
Premise: A teenage girl from Mindoro moves to Manila to live with her father, who now has a new family. Her life would be turned upside down, as she struggles to fit in her new family, new school, new friends, and the world of a boy, whose primary intention is to make her life miserable
Time slot: Sundays, 8:45 PM
Why You Should See It:
By the end of He's Into Her's pilot episode, most viewers would have drawn a comparison between the new iWantTFC original series and the 2003 hit Asianovela, Meteor Garden. And they would be making a great point, except there is something in the former that makes it unique and a stand-out, in its own right.
Like Meteor Garden, He's Into Her focuses its lens on a mighty heroine. Like Meteor Garden's San Cai, Maxpein  "Max" del Valle (Belle Mariano) is a campus newbie who has no intention of conforming to anybody's rules. On her very first day at Benison International School, Max has the guts to stand up against Deib Lohr Enrile, the campus basketball varsity captain, who apparently, is also Benison's biggest bully. After witnessing  Deib physically (and emotionally) hurt a fan, Max just knows she has to let her fist fly and land on Deib's face. The moment throws her into everybody's attention, landing her name in the school's headlines, which names the encounter 'Face Crack of the Century'. That, however, isn't the first time Deib and Max met, as they previously met through a nearly fatal accident.
Mariano, who has years of playing peripheral roles in her already decade-long showbiz tint, finds ease in pulling off tough and family-oriented, Max. This is a role that feels tailor-fit for her, and she articulates it beautifully. Pangilinan, similarly, carries Deib's bravado convincingly. Deib seems to be an intellectual bully who does not just intimidate people to make a mess. He is a quiet worker who does not necessarily have to lay his hand on anyone he wishes to dispatch off his path. Pangilinan captures that demeanor sharply and tops it with his mystifying monotonous expression. As the leader of the elite group, Alpha 3–who are basically the school's gods–Deib is also the campus' most popular guy, whom every other student is expected to bow their heads to. Max, however, is an exception.
While He's Into Her will surely raise a brow from anyone who wishes this to be a non-conventional teenage drama (which is odd, given the popularity of the web novel it is based on), it's also genuinely, completely itself. It's chaotic and appealing, at the same time, and it runs at a sensible pace. It is absolutely inspired by a number of similarly-themed teen dramas, and it is happy to be so. It embraces the genre's tropes but with enough sensitivity to fit the viewers' tastes.
While it is set to enthrall weekend primetime television viewers, He's Into Her is definitely not something viewers haven't seen before. It's not going to change the ways of a traditional teenage drama or coming-of-age romance for that matter. That being said, its commitment to embrace themes we are truly fond of, makes it still enjoyable. This visually alluring entry to the teen romance craze is destined to make a lasting impression.
Now streaming for free on iWantTFC, He's Into Her releases a new episode every Friday, two days before airing on A2Z Channel 11 and Kapamilya Channel, every Sunday. Watch the full trailer below: