iDolls member, Matty Juniosa felt that is hard to find true love when you are a member of the LGBTQIA+ community due to the standards that they themselves set.
"Siguro ang pinaka-ayoko sa LGBT dating community is bakit may mga unrealistic standards tayo kung anong nakikita sa IG?" ranted Juniosa in an interview with LionhearTV for Pride Month.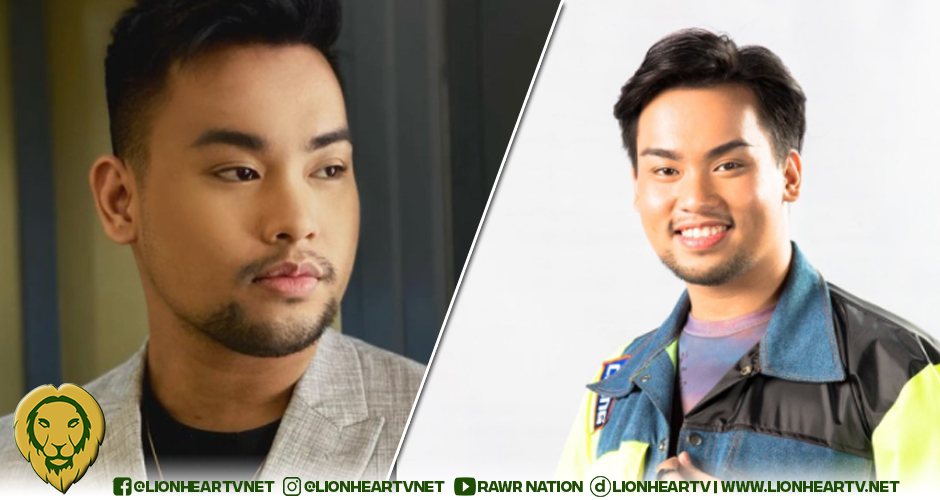 "Why does everybody have to have abs? Why does everybody have to be super makinis?"
This is what Juniosa complains, that members of the community are trying to achieve perfection when it is impossible.
And what's worse, being dragged into such a mindset in order to fit in, which the singer cannot accept.
"Why are people creating a false reality that people are perfect? Eh mabaho din naman ang itlog niyan kung magpawis yan," the singer lamented. "There's so much unrealistic standards now that we are all being dragged into, na maging ganun din."
In his opinion, Juniosa thinks that most people acquire body dysmorphia disorder just to achieve a sense of false reality.
"I just don't like that there are standards being created na hindi totoo," Juniosa stressed.
That is the reason why the singer is having a hard time finding love since people are looking for someone who has ripped bodies.
"Hirap na hirap akong makahanap ng jowa kasi hinahanapan ng abs."
With such struggle, Juniosa recalls how his past relationship tried to mold him into something just to be accepted in the LGBTQIA+ community.
"One of the things that I didn't like about my recent relationship was 'yung idea na at a certain age, love has to be boring, na love is not as good as you think," Juniosa recalled.
His former boyfriend tried to make him become one of those "boring couples" where it is okay to not be happy sometimes. This did not sit well with Juniosa who wants to be different, unique.
"Kasi binalik nung pinaka huli kong relationship [na] love was not all glitter, glitz, and glamor. It's not happy every day.
"But why can't it be? Why do I have to stick to being like other couples? Why do I have to be like a boring-ass-nothingness na gusto ng huli kong relationship?"
And it pained Juniosa that his former lover did not appreciate how he expresses his love.
"Ako I'm very idealistic and very romantic with my own expression of love. Tapos siya sobrang ayaw niya ng mga ginagawa ko at mga gusto ko.
"Nakakalungkot lang. Siguro it's not the right match but I just didn't like how he perceived what love should look like."
Safe Space
The singer admitted in the interview that he made his circle of friends smaller to identify who is real and not. And with friends who actually know him too well, he was comfortable sharing his problems and sentiments without being judged.
"I trimmed down my circle kasi na-realize ko na not everyone is as authentic and as genuine as I am. So I don't want to be associated with people who would take advantage of that," said the singer.
And when he met his co-members, Enzo Almario and Lucas Garcia, both members of the LGBTQIA+ community as well, he considered himself lucky. Because of these two, he discovered two new members of his chosen family who are there to always support him.
"And I found people like Enzo and Lucas who are like my family as well na kung may mali ako, pagsasabihan nila ako. Kasi di naman ako perpektong bakla.
"At least I have people who call me out, someone who tells me to do, and people who I'm sure are my biggest fans."
His chosen family, along with his actual family is what Juniosa considers as his safe place. It is because they are the ones who accept his flaws and share his problems without being judged.
"My safest place are my chosen family and my family. Chosen family are my college friends, people that I work with sa ABS-CBN, sisters ko, barkada ko," revealed Juniosa. "Any of them, I can talk to with my problems at wala akong marereceive na judgment."
Message to fellow members
Juniosa's word of encouragement to the members of LGBTQIA+ community:
"I know we are fighting for a lot of things, maraming nangyayari sa mundo, but I wish that our community members to be kind.
"Kindness is not weakness. To be kind doesn't mean dehado ka kasi may mga masasama. You don't have to get quits with people who are mean. We will fight for our rights everyday, every June 29, pag nag-mamarch tayo."
He also reminded them of the reason why Pride Month is of importance to their community.
The marching of LGBTQIA+ members symbolizes the fight and struggles of each and every member of the community, a way to be accepted in society and to have equal rights that should be given to every lesbians, gays, bisexuals, transgenders, queers, intersex, and even asexuals.
"It is not to flaunt how gay we are, not to flaunt the next crop top that you bought, [nor] to flaunt how much you worked out this quarantine, but we are doing a Pride Month celebration.
"Because we are fighting for our rights, for equality. Hindi ganto ka-shallow ang pinaglalaban ng Pride.
"We are fighting for marriage, fighting for job opportunities, and discrimination. I hope that we remember the real essence [of] why we are marching for Pride. It's a fight, not a flaunt," reminded Juniosa.