On September 14, musician Rico Blanco shared the contribution of his girlfriend Maris Racal to the creation of Pinoy Tayo single.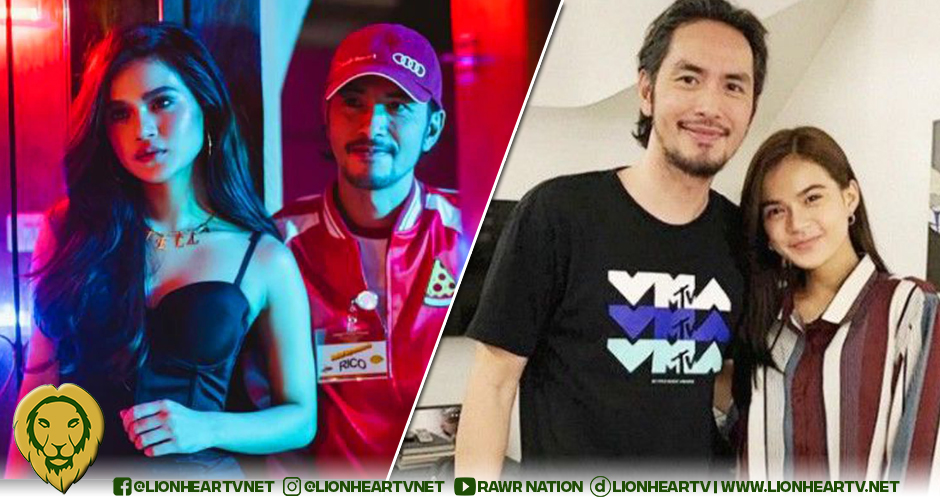 During the media conference for Pinoy Tayo, Blanco said that Racal gave him the confidence to continue with the reinterpretation of the song.
"I let Maris listen to it when I was writing it, like 'yung hindi pa produced version. 
"I remember we were on video call, and when I sang it, sabi niya, 'hindi ko na maalala 'yung original melody, ano nga ba 'yung original melody?'
"I remember that comment sa kanya na sabi niya, 'ano nga yung original na tono, ang ganda ha.' That gave me confidence." 
Blanco performed Pinoy Tayo in 'ASAP Natin 'To' with Racal and former PBB Housemates on Sunday for Pinoy Big Brother's 10th Season.
He also noted that he and Racal enjoy collaborating and producing music.
"Tuloy-tuloy naman ang collaboration namin ni Maris. Siya naman may bagong single, it's under my label. I co-wrote the track, I produced it.
"We really enjoy creating music together."
In June 2021, Racal revealed her relationship with Blanco during a digital press conference. 
He then explained that their passion for their respective crafts led them to be more open publicly about their relationship.
"She's serious about her craft. So, baka doon nakahanap ng siguro area na comfortable ako pagusapan because it's not really a private thing. It's something we're both passionate about.
"And so maybe, 'yun yung window or doorway para mapag-usapan something that is–might be considered private."
He clarified they still keep some things about their relationship private.
"We still keep some– a lot of things private. We're also excited to share when it's about music or when it's about our art. So it's really not difficult. I'm surprised."
As for the single, Pinoy Tayo is the first of 25 songs out of the 20th Anniversary Album of ABS-CBN creative music director Jonathan Manalo. 
Manalo plans to release his complete album in 2022, with the other 24 songs launched incrementally in the coming months.
Manalo and Blanco officially released Pinoy Tayo on September 5, and it is currently available on streaming platforms.