Bongbong Marcos claims that he is friends with the band members of the 'The Beatles', but it is not confirmed that Marcos is speaking the truth.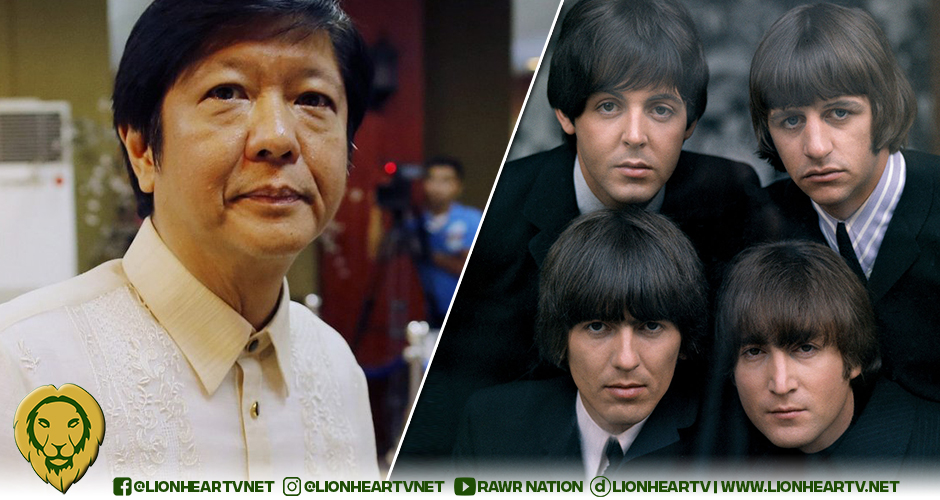 In an interview with Toni Gonzaga, Bongbong Marcos revealed he was friends with the band members when the former asked him if any musicians he is fond of.
"I would have been a musician. I only had two ambitions when I was little. To become a rockstar and to become an astronaut."
Marcos discussed what his career could have been if he did not enter the world of politics.
"Which rockstar was your idol?" Gonzaga asked.
"[The Rolling] Stones. Mick Jagger. Well, The Beatles, all of them. I became friends with all of them eventually. Nakilala ko silang lahat. Of course, I was speechless in front of them," Marcos confidently stated.
However, a TikTok video surfaced, which contradicts what Marcos said in his interview with Gonzaga.
On the video were two clips: one was the recent interview of Marcos with Gonzaga and a 1986 interview of the lead guitarist of 'The Beatles' George Harrison at NBC's Today show.
"He tried to kill us. President Marcos," Harrison angrily said while shaking his fist.
"We went to Manila back in the '60s, The Beatles on a tour, and we did a concert. The next morning, [we were] in bed and somebody knocked on the door of our hotel suite and said, 'Come on, you're supposed to be at the Palace.'
"We said, 'No, no, no, we don't have any engagements anywhere.' But somebody, some smart guy said 'Sure I'll get The Beatles at the Palace'. We turned the television on and there it was, this big palace with lines of people and the guy saying, 'Well, they're still not here yet.' ″And we watched ourselves not arrive at the palace. But we were never supposed to be there.
"Consequently, he set the mob on us and tried to beat us up, which they did; they beat up a lot of people in with us, and wouldn't let the airplane leave Manila until [Brian] Epstein, our manager, had to get off the plane and give back the money we earned at the concert, ″
Harrison narrated their dark experiences while they were staying in the country.
"Which I'm glad we did. See, even in those days, we had a taste. So that's what I think of Marcos. Old twit, he was." He added.