Miss Universe Philippines 2020 Rabiya Mateo humorously responds to the posts of MJ Lastimosa, featuring her tripping over on her final walk during the coronation night of the second edition of Miss Universe-Philippines.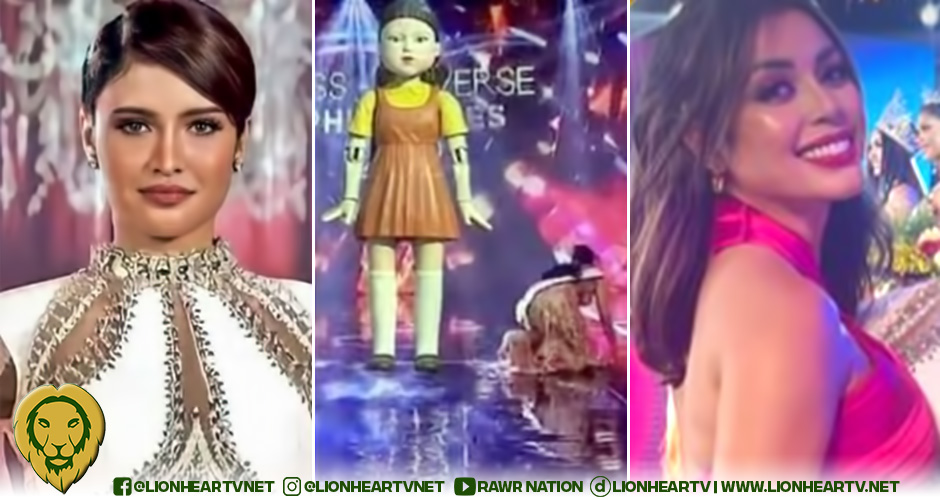 Mateo has accidentally fallen over, making her kneel and her hands clutched against the stage floor. However, she immediately stood up and acted as if nothing had happened.
KC Montero, the host of the pageant, asked Mateo if she was okay. The Ilongga beauty queen gave an assurance that everything was alright.
"Once you fall, you have to stand up," Mateo smilingly said.
On Twitter, Lastimosa jokingly shared Mateo planned her tripping moment to capture the attention of everyone.
"Sinadya mo yung padapa noh? Very clazzz ehhh! Hartesta ka na gid ya dai labyu ga! #muph2021," she kidded.
https://twitter.com/MJ_Lastimosa/status/1443556717699215372
Via Instagram Stories, Lastimosa continued to make fun of the accident.
Lastimosa posted a photo of Mateo and captioned it:
"Bangon every day! Labyu @rabiya_mateo."
Mateo reposted the photo with the caption saying she heard Lastimosa laugh when she tripped over: "ECHUSERA. NARINIG KITA TUMAWA NG NADAPA AKO EHH!"
Lastimosa teased again Mateo with an edit of the first challenge of the hit Korean survival drama series 'Squid Game' featuring the image of Mateo falling over:
"Ibyang 1st game pa lang eliminated ka na!"
Mateo again responded with humor:
"HAHAHAHAHA SORRY NA PO! WALA TALAGA AKONG BALANCE AND COORDINATION."
Mateo and Lastimosa's friendship started when the latter was physically present to show her support for the former on Miss Universe 2020 pageant in Florida, USA.