In the Philippine show business industry, young actresses who abruptly fly abroad or to some unknown destination to take their 'vacation' are often subject to various rumors such as career flops or pregnancy.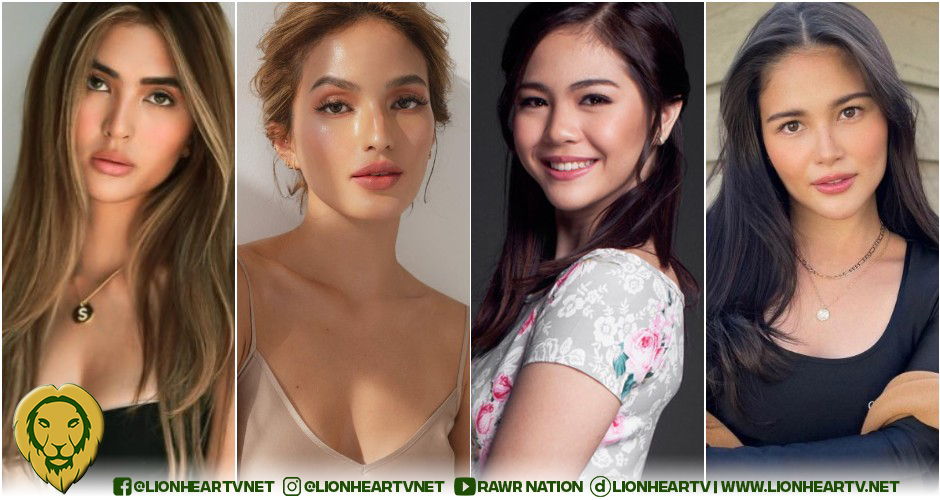 Eagle-eyed showbiz fans would usually find various clues as to the reason behind actresses' sudden out-of-country vacations, such as social media posts or photos. They would usually speculate based these young actresses' headshots only on pictures or their covered-up outfits that hide their alleged baby bumps.
And, usually, their speculations are proven true after nine months when these actresses return to the Philippines with their babies as new moms.
Examples of young actresses who have taken their abrupt vacation are Sarah Lahbati, Sofia Andres, Janella Salvador, and the latest addition is Elisse Joson.
First off the list is Sarah Lahbati. In 2013, Lahbati and her now-husband, Richard Gutierrez, were subject to pregnancy rumors after their trip to Switzerland.
Sarah, first denied the rumors citing that her departure to Switzerland was because of a misunderstanding with her management. Richard also continued to deny the speculations in 2013 during his various interviews. She then gave birth in secret in April of 2013.
The couple set the record straight about their first child, Zion, in 2014 through an interview and an Instagram post.
Next up on the list is Sofia Andres. She noticeably took a leave from showbiz recently. In August 2019, she flew to Sydney, Australia, where her race car driver boyfriend, Daniel Miranda, studied. Sofia stayed there until the end of the said year.
Despite taking her hiatus, she remained active on social media, wherein she would share photos of her and her beau on her Instagram account. However, netizens noticed that Sofia would often wear coats and hide her midsection in the posts. Because of this, they speculated that the Kapamilya actress was pregnant.
Then in June 2020, Sofia revealed about having her baby, Zoe, in November 2019 while in Australia. She shared her pregnancy journey through an Instagram video.
Next on the list is Janella Salvador. She took a break from show business in March 2020. Despite her hiatus, she remained active in social media and even revealed her relationship with Markus Paterson through her platform.
Netizens started to speculate about Salvador's pregnancy when she flew to the United Kingdom, where Markus resides at the time. The rumors intensified because of some of her posts that seemed to point out her possible pregnancy.
Then in October 2020, Janella gave birth in secret to their bundle of joy, Jude. She then publicly shared her pregnancy journey in January 2021 in a tell-all video via her YouTube page. After that, by June 2021, she's back in showbiz.
The latest addition to the list is the Kapamilya artist Elisse Joson. She and her boyfriend McCoy de Leon started their relationship in 2016 but broke up on bad terms in 2019. However, in August of 2020, rumors surfaced that the two rekindled their relationship.
Then, in June 2021, McCoy and Elisse publicly admitted being back together. They even took a trip to Boracay with only the two of them alone. After revealing their relationship, Elisse took a vacation in the United States in July 2021.
Then, just this October 2021, Elisse and McCoy announced publicly about having a daughter named Felize. McCoy even admitted that they rekindled their relationship before the pandemic started.
Do these stories of four young actresses-turned-moms prove that if an actress or an artist abruptly takes a vacation abroad, she is shying away from the public because she's pregnant?