Every time a character dies on FPJ's Ang Probinsyano–the show posts record-breaking nationwide ratings.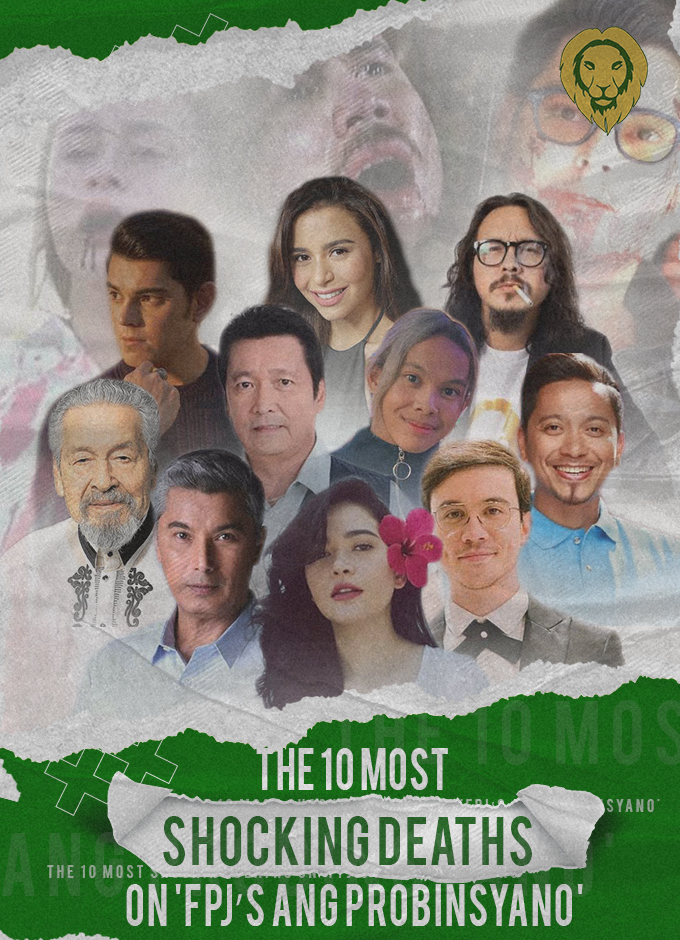 At least that's the case when ABS-CBN was still operating with a franchise and was airing all its programs through its own stations and frequencies. Now franchise-less, the Network has set its sight on new and alternative venues to create similar milestones—on digital and streaming platforms.
Still, despite its limited free TV reach, the figures it manages to post—both concurrent viewers online and television ratings—are incredibly outstanding. Given a number of limitations that naturally hinder any media entity like ABS-CBN–to reach out to more audiences—it now has to make block time agreements with franchise-bearing tv networks—the recuperating media giant is so far doing great. Now 5-years old, FPJ's Ang Probinsyano remains one of the Network's biggest ratings-driver and, very likely, also, one of its biggest revenue-generating tv dramas.
After ABS-CBN's shutdown, however, the show's ratings plummeted to the lowest ever, in the wake of massive loss, in terms of audience reach. The show wouldn't have an upward trajectory in viewership again until ABS-CBN partnered with Zoe Broadcasting Inc., in October last year, which allowed Kapamilya programs to return to free television—albeit limited.
The move has given the show a steady upward trend in television ratings, since then.
Throughout its five-year reign on Philippine television, the record-setting episodes have mostly been those where Cardo finally crushed a major villain. Like in other dramas, however, deaths of important, non-villain characters are also usually memorable.
There have been dozens of character deaths in FPJ's Ang Probinsyano, but the following list the names of the 10 most shocking ones.
Carmen Guzman (Bela Padilla).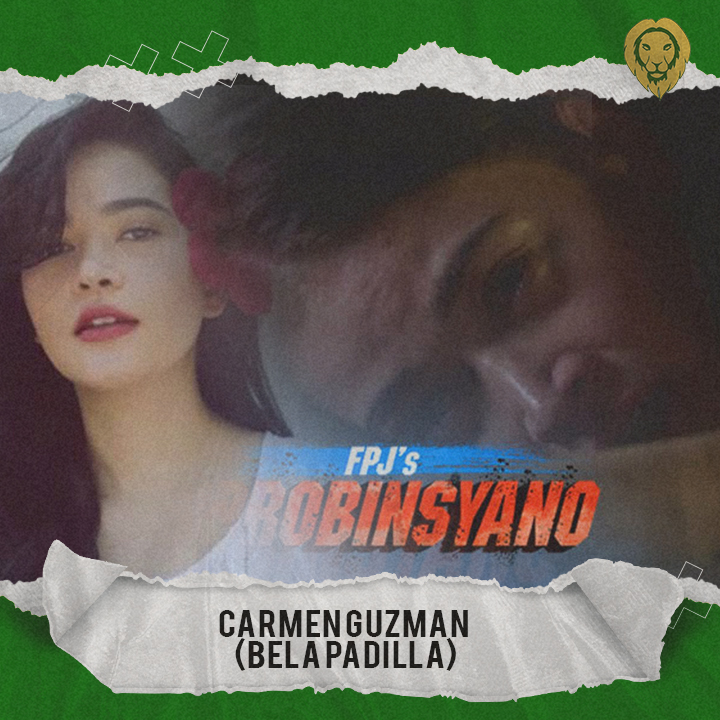 The character Bela Padilla intended to play on FPJ's Ang Probinsyano was planned to exit the show after eight weeks but got inevitably extended because of the public's warm response to Carmen. Carmen was the wife of Ador, Cardo Dalisay's twin brother, who died at the hands of Joaquin Tuazon. She faced the same fate at the hand of Joaquin's father, Tomas.
Joaquin Tuazon (Arjo Atayde).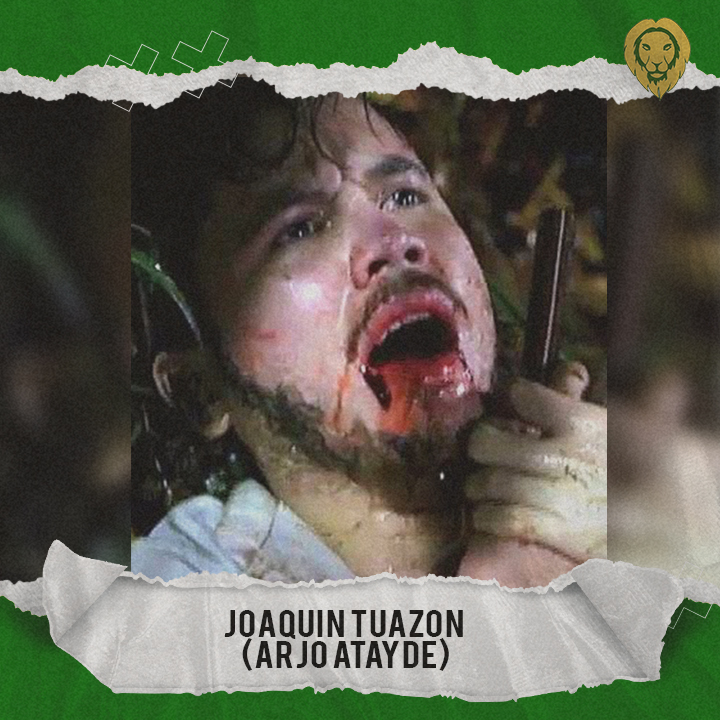 Played by the brilliant Arjo Atayde, Joaquin was Cardo Dalisay's first major nemesis, whose anger toward Cardo emanated from his rivalry with Ador, Cardo's twin brother.
A bloody confrontation between Joaquin and Cardo under the rain and in the mud resulted in the former's ultimate demise, ending a nearly two-year duel between the two characters on air. Joaquin still remains one of Cardo's most nefarious anaagonists ever since the show debuted in September 2015.
Tomas Tuazon (Albert Martinez).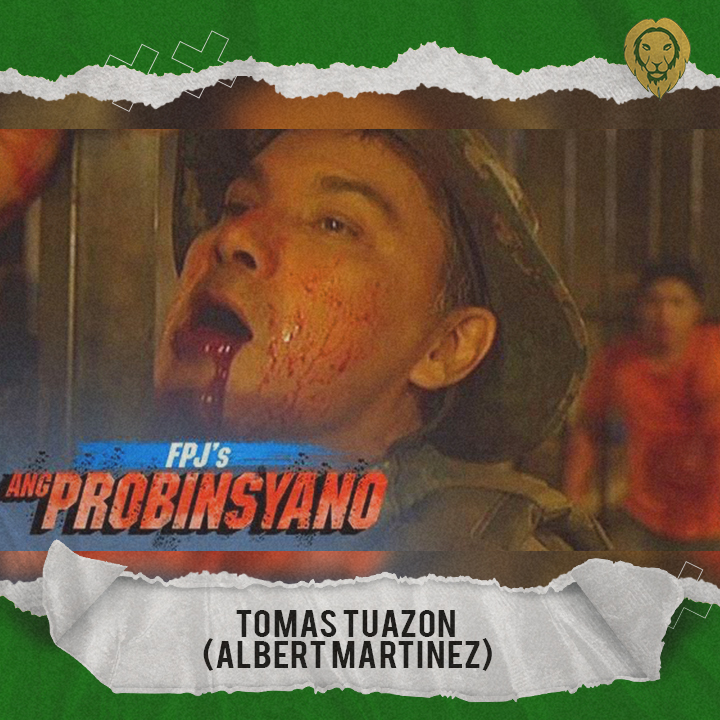 The father of Joaquin, Tomas Tuazon was a drug and human-trafficking syndicate leader who was responsible for Carmen's death.
He is the son of Cardo Dalisay's arguably biggest enemy—Don Emilio. He eventually got arrested for his illegal drug dealings. In prison, his and Cardo Dalisay's paths crossed, and they made several confrontations until Cardo finally impaled him through a prison cell bar, killing him.
Don Emilio (Eddie Garcia).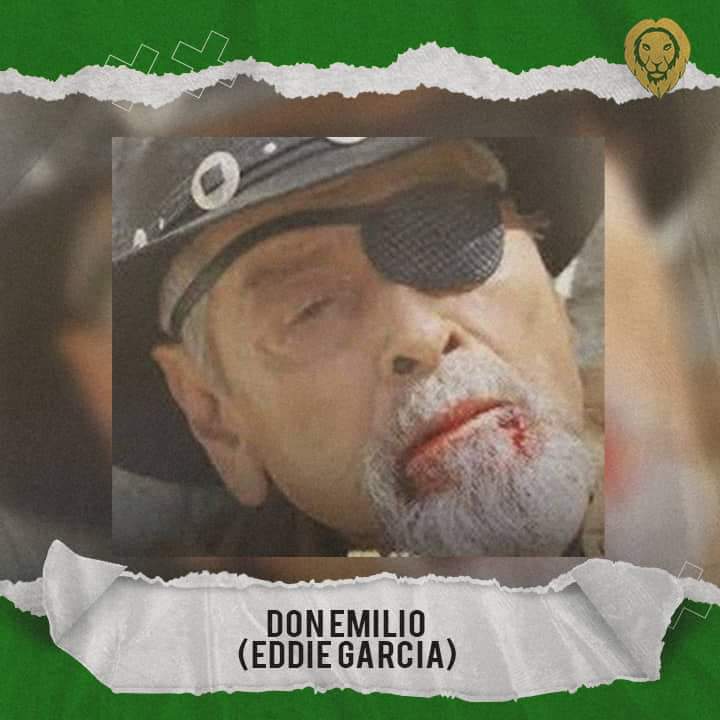 Don Emilio was Tomas's and Joaquin's father and grandfather.
He served as Cardo Dalisay's longest nemesis, having clashed with him intermittently from seasons 1-6. Cardo ultimately ended his life by taking down a chopper he was using to escape.
Homer "Alakdan" Adlawan (Jhong Hilario).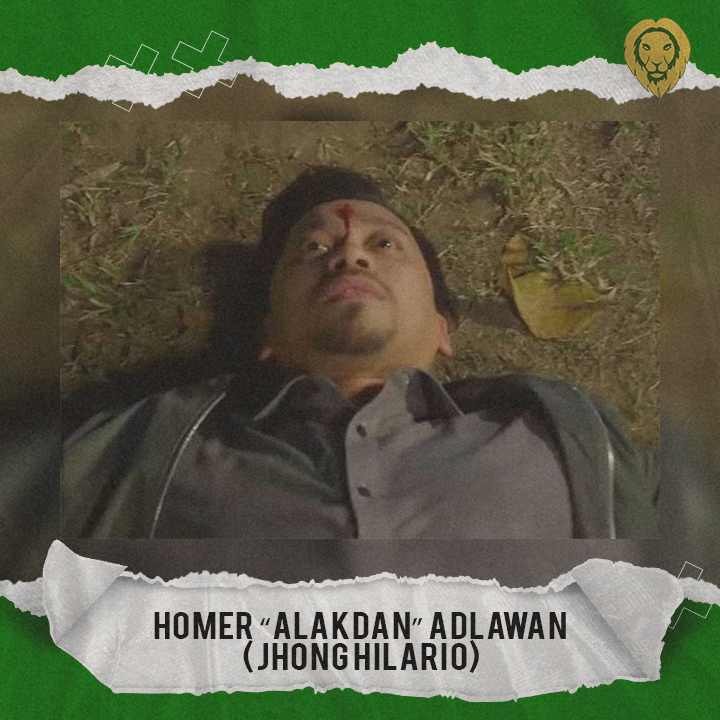 One of Cardo Dalisay's most memorable villains, Alakdan's terror was perfectly embodied by Jhong Hilario, scaring Cardo Dalisay with not just his wicked laugh and stares but also his awfully despicable crimes.
He is the one responsible for killing Romulo (Lito Lapid), the leader of Pulang Araw. A bloody brawl between him and Cardo inevitably led to his death, with the latter putting a hole in his forehead with a gunshot.
Romulo "Leon" Dumagit (Lito Lapid).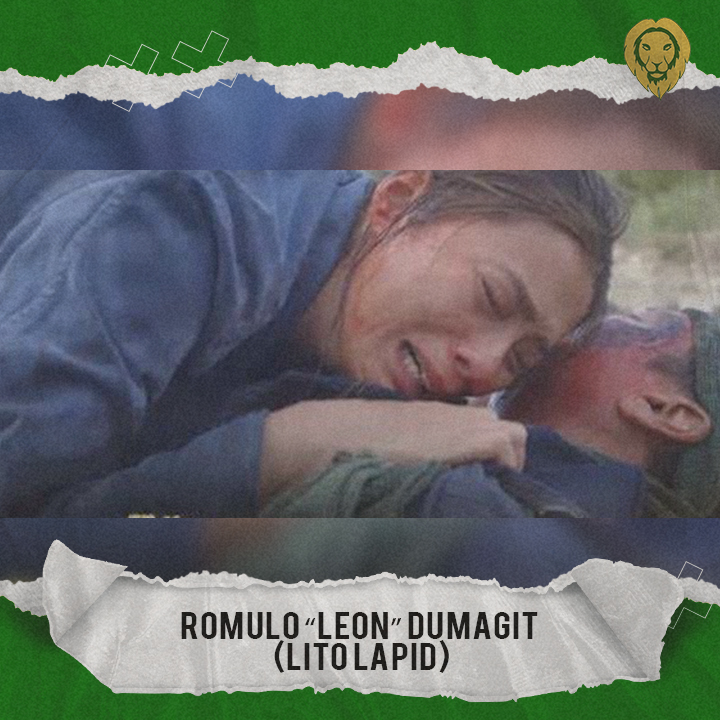 The leader of Pulang Araw, Romulo, was played by Philippine action-cinema icon, Lito Lapid.
Due to Lapid's request, Romulo got booted out of the series. Lapid was set to run in the 2019 election. After a dangerous cat-and-mouse chase, Homer 'Alakdan' Adlawan and his group caught up with him and killed him, finally.
Macario "Makmak" Samonte (Awra Briguela).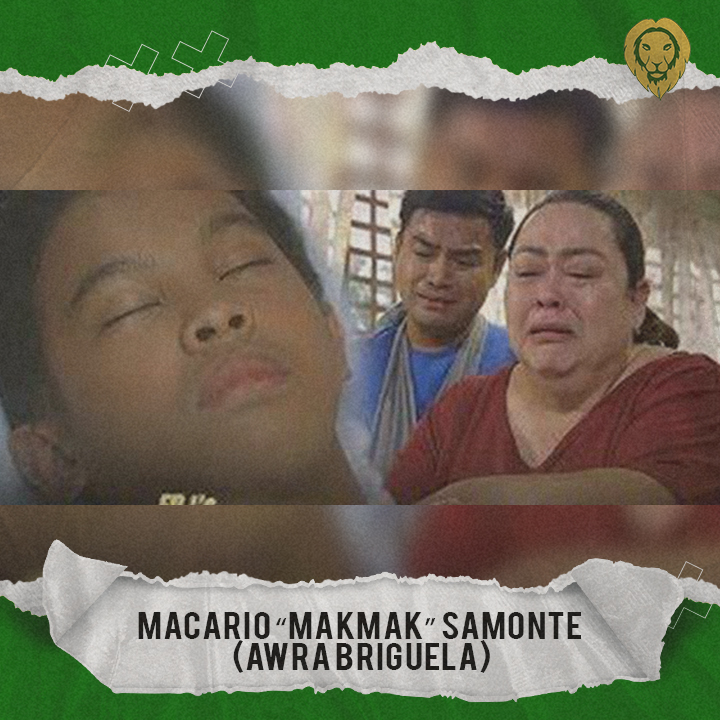 Awra Briguela was beginning his rise as a potential child star through a series of viral videos, in which he delighted millions of netizens online. He was tapped by the show alongside fellow child actor Onyok. Both child actors would stay on the show for a few more years. A crossfire between Vendetta and Lucas' private army, however, caused Makmak's death, ending Briguela's three-year tenure as an FPJ's Ang Probinsyano cast member.
Dante "Bungo" Madarang (Baron Geisler).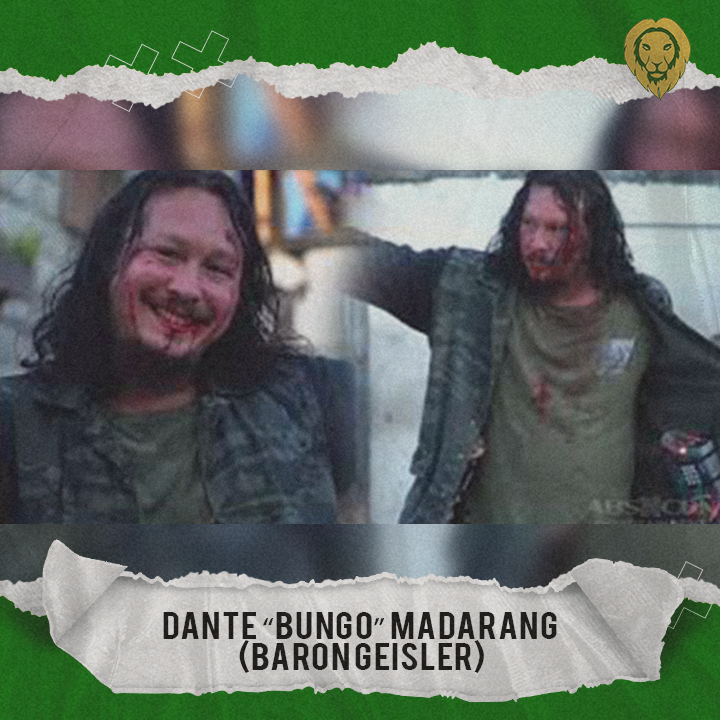 It is interesting to note that Bungo died by his own hands. After a wild pursuit and a bloody brawl, Cardo Dalisay and the rest of the police cornered him and finally got the chance to get him to prison. Bungo, however, was carrying a bomb, which he detonated before the police could catch him.
Alyana Dalisay (Yassi Pressman).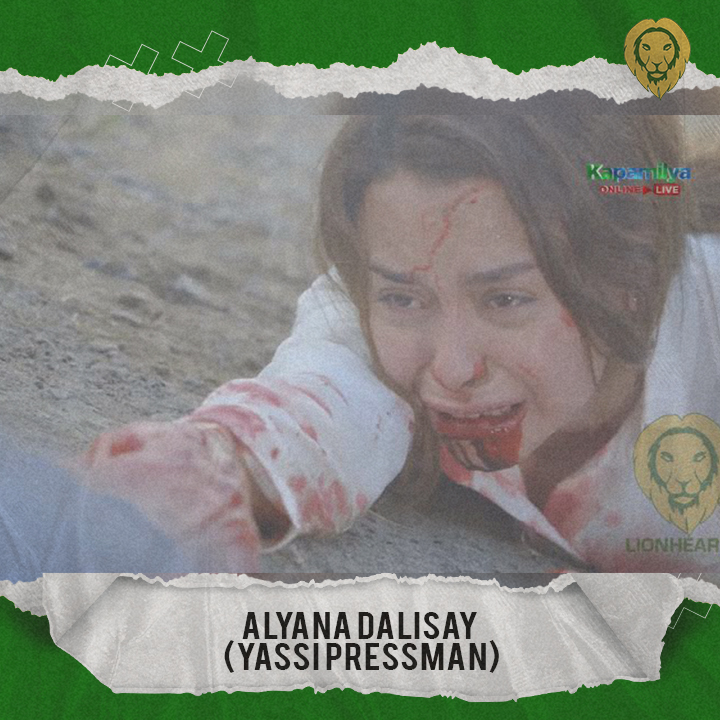 Pressman's departure from the series was practically an "end of an era", as her character, Alyana, was previously thought to be Cardo Dalisay's endgame. Her exit certainly made a mark, as that episode was seen by hundreds of thousands of concurrent viewers, on Kapamilya Online Live.
Lito Valmoria (Richard Gutierrez).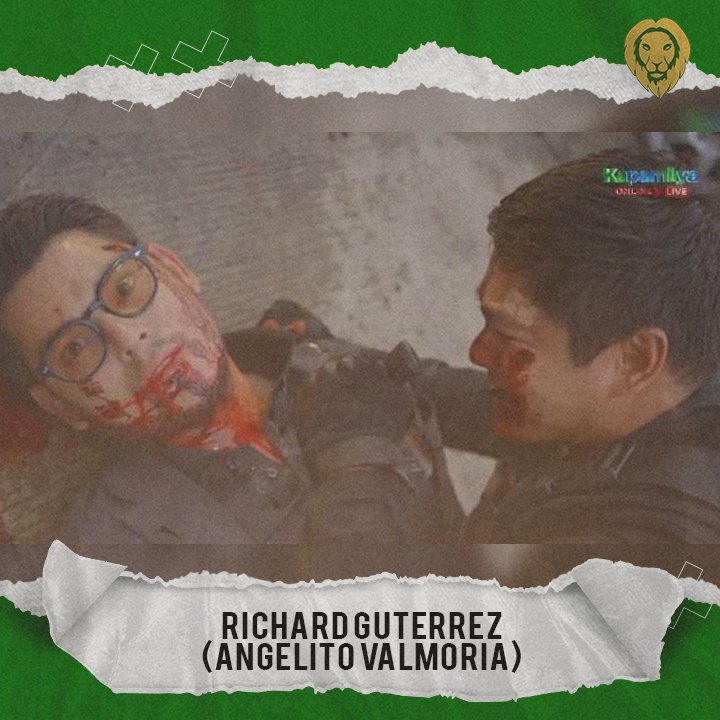 Gutierrez's wicked character, Lito Valmoria, is both easy to despise and difficult to let go of. While most are surely happy to see the character killed off, it is arguably hard to find another actor who can effectively portray an ultra-nefarious villain like Valmoria. And of course, that 321,000+ concurrent viewers say a lot about how viewers are still addicted to the show, even after six years.
There are still a dozen or more deaths over which FPJ's Ang Probinsyano's loyal viewers either shed a tear or celebrated. Among these other deaths include that of Pepe Hererra's character, Benny, who sacrificed his life for Cardo, the same way Harold (Jolo Revilla), sacrificed himself to save President Oscar Hidalgo (Rowell Santiago). 
Viewers didn't shed a tear for Juan (Romnick Sarmenta) when Hipolito's men finished him. Likewise, the death of Soliman Cruz's Terante was only memorable because of his despicable deeds, which finally ended upon his demise; while Aubrey Hidalgo (Ryza Cenon)'s untimely and gory death was also one big tearjerker. The fall of the psychopath, Marco Cabrera (JC Santos) was also one unmissable episode, the same way the death of his brother, Brandon (Mark Anthony Fernandez) was.
NOTE: This is an update of the original article posted in January 2021.