Filipino culture is rich with mythical creatures that haunt our childhood dreams. Ghosts, aswangs, tikbalangs, and the likes were said to roam the world of the living – inspiring horror movies that not only terrify us, but entice us to watch and keep coming back for more.
This Halloween season, relive your childhood fright nights by binging on some of the best Filipino horror films – restored and remastered by ABS-CBN Film Restoration – now available for free on the iWantTFC app or website.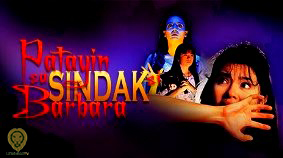 1. "Patayin sa Sindak si Barbara"
Check out this classic 1995 horror flick starring Lorna Tolentino and Dawn Zulueta. Ever since they were young, Barbara (Lorna) always submitted to Ruth's (Dawn) whims and she even had to give up the love of her life. But as Barbara starts her new life abroad, she learns about her sister's death. How did Ruth die and what mysteries surround her death?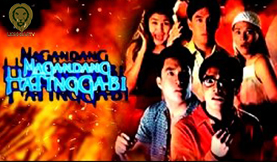 2. "Magandang Hatinggabi"
Directed by Laurenti Dyogi, rewatch this anthology film that has three scream-evoking episodes – "Killer Van," "Kuba," and "Fatman." All stories, which are all related to one another, were narrated by the mysterious character, Fatman (Nonie Buencamino), to a group of youngsters led by Marvin Agustin.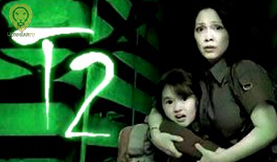 3. "T2"
Did you know that Maricel Soriano top-billed a supernatural horror film helmed by Chito S. Roño? Maricel played the role of Claire, a volunteer at an orphanage. Her mission is to bring Angeli (Mika dela Cruz) to her new adoptive parents. Little did she know that Angeli came from a family of engkantos, making her task a deadly one.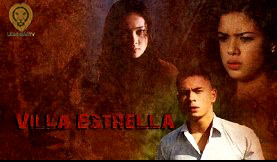 4. "Villa Estrella"
"Villa Estrella," Star Cinema's 16th anniversary offering in 2009, is about a couple's journey to a mysterious resort. In an attempt to salvage their relationship, Alex (Jake Cuenca) takes Ana (Shaina Magdayao) to Villa Estrella. In the course of their stay, horrific events begin to unfold making their trip less romantic and extremely daunting. What horrors did they uncover?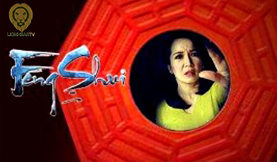 5. "Feng Shui"
Don't forget to add the "Queen of Horror," Kris Aquino, and her blockbuster film, "Feng Shui," to your must-watch horror films this month. Follow the story of Joy (Kris) who finds a bagua mirror on a bus. According to tradition, a bagua is believed to ward off negative energy and bad luck. After hanging the mirror in her house, miracles suddenly start happening to her and her family, but she then notices that with each good fortune brings an unexpected death to those whom she loves dearly. Did she manage to escape the evil powers of the bagua?
Aside from the films mentioned above, you can also watch "Sukob," "Dalaw," "'Wag Kang Lilingon," "Bulong," and "Segunda Mano" on the iWantTFC app (iOs and Android) and website (iwanttfc.com).
Viewers can get easy access to iWantTFC's content library with its "watch now, no registration needed" feature. Watch iWantTFC on a larger screen with select devices, including VEWD, ROKU, and Amazon Fire streaming devices, Android TV, select Samsung Smart TV models, Telstra TV (in Australia), and VIDAA in select countries. Visit https://bit.ly/iWantTFC_TVDevices for a complete list of compatible devices, sign-in instructions, and account activation.
For updates, like www.facebook.com/iWantTFC and follow @iwanttfc on Twitter and Instagram, and subscribe to www.youtube.com/iWantTFC. For inquiries and concerns about the service, users can also send a message on iWantTFC's Facebook page or e-mail [email protected].
Comments