Now that we're only a few weeks away from the holiday celebrations, today's the perfect time to plan your dream vacation and indulge in new journeys with an all-new Toyota vehicle! Toyota Motor Philippines (TMP) is offering exclusive deals in all authorized Toyota dealers nationwide from November 4 to 30, 2022.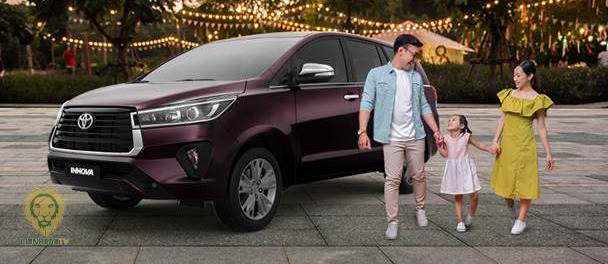 Look forward to more exciting journeys with Pay Low, Pay Light, or Savings Deal on your favorite Toyota models:
Get the Innova J Dsl M/T variant at PHP178,650 per month through the Pay Low option (all-in cash out with down payment as low as 15%, free 1-year insurance and 3-year LTO registration, and no chattel mortgage at 60 months to pay) or for as low as PHP12,787 through the Pay Light option (low monthly plan at 50% down payment with 60 months to pay).
Level up your road trips by driving Toyota's latest models with flexible payment options. Raise your game with the all-new Raize through the Pay Light option and pay only PHP10,110 per month for the G CVT variant. You can also discover extraordinary places with the all-new Veloz – get it with a Pay Light option for only PHP13,210 per month for the G CVT variant.
Save as much as PHP45,000 when you purchase the best-selling Vios XLE CVT variant in cash, and up to PHP50,000 savings on the V HV and V variants of the Corolla Altis. When you purchase a brand-new Toyota Vios G, E, or XLE variant from any authorized Toyota dealer, you get a 5-year warranty included!
For adventure goers, go all-in on your next adventure by getting the Hilux 4×2 J M/T variant for as low as PHP10,709 per month through the Pay Light option. For large group travelers, get the Hiace Commuter Deluxe M/T at PHP18,930 per month through the Pay Light option and transport family, friends, and goods safely and securely on your next journey.
Pay Low, Pay Light or Savings promos are also applicable across other Toyota units such as the Toyota Fortuner, Rush, Wigo, and Avanza models.
For those who want to trade in their old Toyota and upgrade to another model, a special deal awaits: get a PHP35,000 rebate when you trade in a Wigo for a Vios, or a Vios for an Innova. You can also get a PHP20,000 rebate when you trade in a Vios for an Avanza, Veloz, or Raize Turbo. You can use the trade-in rebates as cash discount when you purchase a brand-new Toyota model within the promo period or to purchase accessories.
Drive worry-free this upcoming holiday season with free Periodic Maintenance Service (PMS) of up to 20,000 KMS. Customers are entitled to the free PMS when they purchase a brand-new Vios, Corolla Altis, Raize, Avanza, Veloz, Rush, Innova, Fortuner, Hilux, or Hiace during the promo period.
Toyota also offers an early holiday gift to business owners as brand-new owners of the Lite Ace can avail of a Fixed Periodic Maintenance Package up to 40,000 KMS until the promo period. Lite Ace owners will only need to pay PHP1,999 per service until their 40,000 KM maintenance check.
On top of these special deals, all variants of the Wigo and Veloz, and select variants of the Vios, Altis, Innova, Hilux, Avanza, Rush, and Fortuner purchased from authorized Toyota dealers nationwide this November are entitled to a free 1-year comprehensive insurance provided by Toyota Insure. The comprehensive insurance includes: 24/7 Personal Accident Insurance, passenger auto personal accident insurance, 3-year CTPL, own damage (OD), loss/theft, excess bodily injury (EBI), Property Damage (PD), acts of nature (AON), and emergency roadside assistance.
Looking forward to new journeys has never been this exciting! Treat yourself to a brand-new Toyota and enjoy the upcoming holiday season with these amazing deals. For the full mechanics of Toyota's November deals and participating units, visit https://toyota.com.ph/promos/NewJourneys
Comments