Miss Universe 2015, Pia Alonzo Wurtzbach, criticized Justice Secretary Boying Remulla's statement against the passing of LGBTQ rights and divorce bills.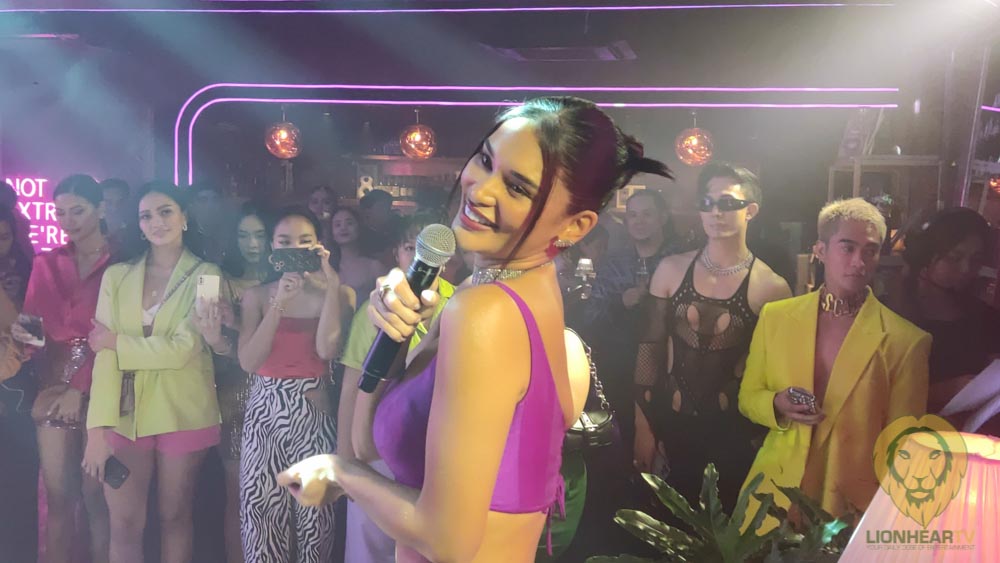 Remulla has outright rejected calls for the Philippines to pass the SOGIE, Same-Sex Marriage, and Divorce bills during his appearance at the United Nations Human Rights Council (UNHRC) periodic review last week in Geneva, Switzerland.
According to Remulla, the Philippines cannot accept those recommendations because it is a predominantly Catholic nation.
In her Instagram story on Monday, November 21, the former Miss Universe denounced the Department of Justice Secretary Remulla's backward thinking when it comes to SOGIE, same-sex marriage, and divorce bills.
Using a screenshot of a Philippine Star tweet, Wurtzbach captioned the post, "Waking up to this (crying emoji). Are we going backward as a nation?"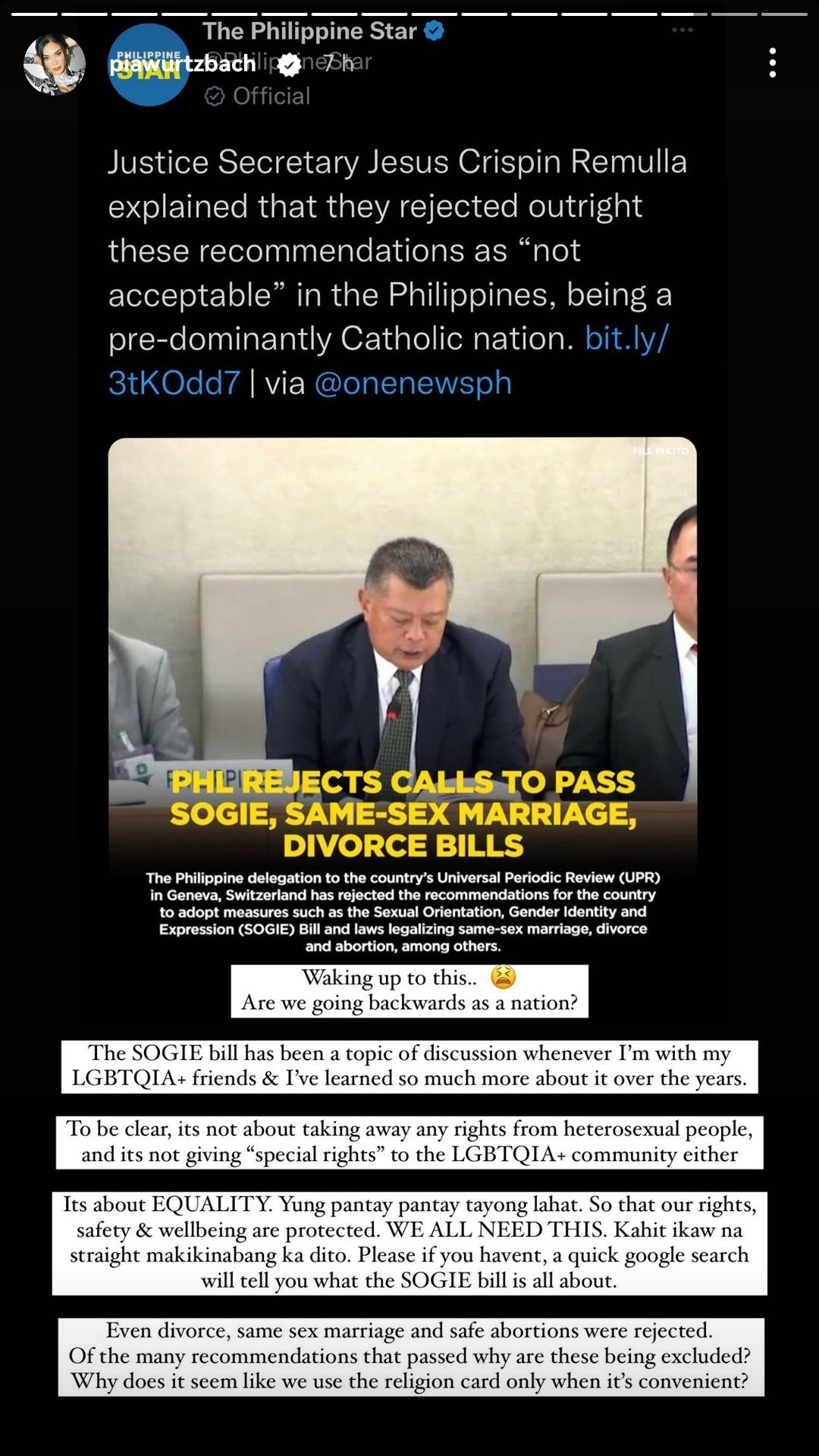 She then added how significant those bills are to promote equality and human rights in the country.
In the end, the beauty queen questioned the DOJ secretary's stand by using the religion card.
Wurtzbach added, "Why does it seem like we use the religion card only when it's convenient?"
Meanwhile, apart from Wurtzbach, former Commission on Elections (COMELEC) Chairman Andy Bautista also took to social media to express his disgust over the government's view of human rights in the country.
In his tweet on Wednesday, November 23, Bautista lectured Manila Congressman Benny Abante about the 1948 Universal Declaration of Human Rights.
Bautista was responding to Abante's statement supporting Remulla and claiming that human rights are a Western invention.
He said, "1948 Universal Declaration of Human Rights recognizes all humans as being "born free and equal in dignity and rights" regardless of "nationality, place of residence, gender, national or ethnic origin, colour, religion, language, or any other status. [The Philippines] was a UN founding member."
1948 Universal Declaration of Human Rights recognizes all humans as being "born free and equal in dignity and rights" regardless of "nationality, place of residence, gender, national or ethnic origin, colour, religion, language, or any other status. 🇵🇭 was a UN founding member pic.twitter.com/8zWO4yQ0kL

— Andy Bautista (@ChairAndyBau) November 22, 2022
Kapamilya actor Romnick Sarmenta also reacted to Abante's statement, tweeting, "Imagine a representative who does not believe in human rights. So anung nirerepresent?"
Imagine a representative who does not believe in human rights.
So anung nirerepresent?

— Romnick Sarmenta (@Relampago1972) November 22, 2022
Comments