Unang Hirit's cooking segment went viral on November 15 after a rated Strict Parental Guidance moment between two pet dogs was caught in the background.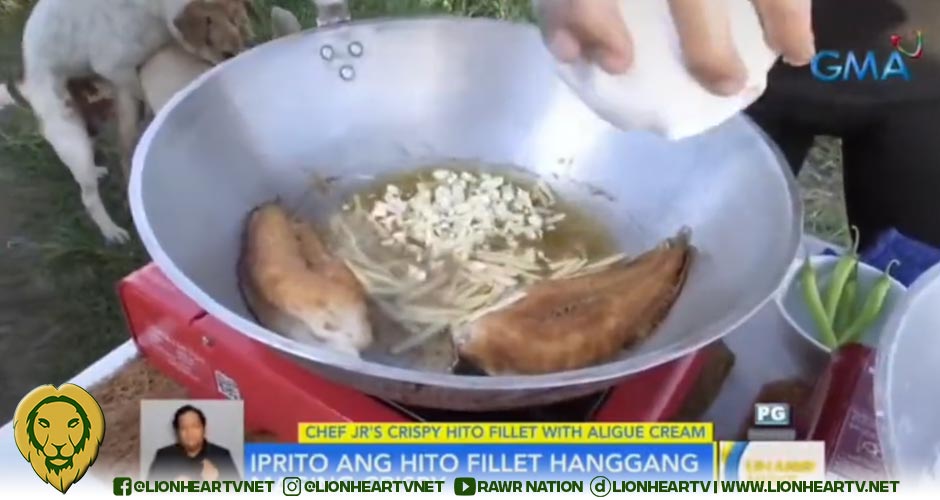 What appeared to be a routine cooking segment in which Chef JR presented his Crispy Hito Fillet with Aligue Cream became one of Unang Hirit's "meme-worthy" moments thanks to two pet dogs caught on camera while in heat.
The cameraman appeared to miss the hilariously candid moment in the background of his shot at first, the camera's focus intently on the Hito Fillet.
Although he may have noticed it near the end, it was too late, thanks to quick-thinking netizens who screen-recorded the clip and shared it on social media.
it doesnt matter what you do, it's how you do it #inspirational pic.twitter.com/JFZCZLelkq

— kabulastugan (@kblstgn) November 15, 2022
Unang Hirit talaga. pic.twitter.com/fKzKic7oi7

— ch (@Apostoool) November 15, 2022
As a result, netizens shared their humorous reaction to the candid clip.
hahaha ung may pa-sideshow
boingy… biongy…boingy 🐕

— Am_Pharoah (@wafuN_ize) November 15, 2022
— dealwithcharm™ (@eolhcassyla) November 15, 2022
ung inanggulohan pa talaga ng camera man pic.twitter.com/FKeCrypR40

— Drawer of Drawn Drawings (@ppjysn) November 15, 2022
Can't unsee pic.twitter.com/d1xjnUbYVr

— Karlo. #DankeSeb (@KConcubierta) November 15, 2022
Right in front of my crispy hitto fillet with aligue cream? pic.twitter.com/C7NsnKBop2

— 𝐊𝐞𝐯𝐢𝐧🦋 (@kjordonio) November 15, 2022
"Dogshow" daw. 😭😭😭

— ch (@Apostoool) November 15, 2022
As of this writing, the two tweets containing the 33-second clip had received over 44,000 likes combined. Most netizens kept adding to the meme bank with their responses.