Metro Pacific Agro Ventures Inc president and CEO Juan Victor 'Jovy' Hernandez highlighted on December 22, their aim of reducing import dependency on dairy products in the Philippines.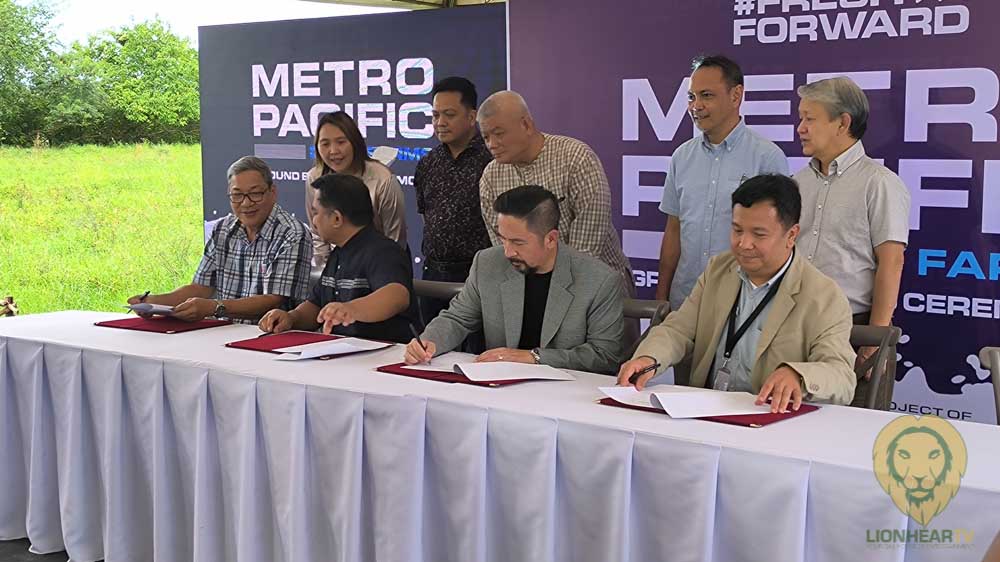 At the groundbreaking event for Metro Pacific Dairy Farms, Hernandez first emphasized the current situation of dairy products in the Philippines, with a majority relying on imports.
"Again, 99% of the dairy consumption of the Philippines are all imported. Metro Pacific Dairy Farms will have an import substitution objective, giving the local Filipino consumer access to locally produced fresh milk and fresh dairy products."
He then highlighted their target of increasing the local share of dairy products from 1% to 25% through their new business venture.
"From our perspective, targetting 25% of the dairy demand to be served locally by us–is already a [very] hard objective. Most likely, if I tell you honestly, this facility might not be enough for us to get to that 25%. But as an initial Salvo, we're very excited about this project, and we're very excited to prove to everybody that it can be [done]."
He then attested to the possibility of achieving their goal by citing one of the dairy farms in Papua New Guinea, initiated by their business partner LR Group.
"That's one of the driving forces that has inspired us to do this with the [LR] Group. In fact, when we were talking to them, I went to Papua New Guinea. 
"It [was] a surprise to me that Papua New Guinea was like the Philippines before, they imported 99% of their milk, and when the LR Group established the Ilimo Dairy Farm in PNG, as of today, they already have 30% of the market in terms of Fresh Milk. So that's going to be a significant help for the country."
The Metro Pacific Dairy Farms is the joint venture of Manuel 'Manny' V Pangilinan's Metro Pacific Agro Ventures Inc and LR Group of Israel. 
They aim to establish a dairy farming facility in Bay, Laguna, that would house 1000 cows producing a total of 6.5 million liters of milk annually. 
The venture aims to produce 30 liters of milk per cow per day to achieve the global standard of dairy production.
It would also feature state-of-the-art equipment used in dairy facilities, modern tracking systems for cows and calves, solar-powered facilities, and waste management technologies.
Comments