Director Darryl Yap and former broadcaster Jay Sonza said that Celeste Cortesi's Darna costume made the beauty queen fail to make it to the Miss Universe 2022 top 16 semi-finalists.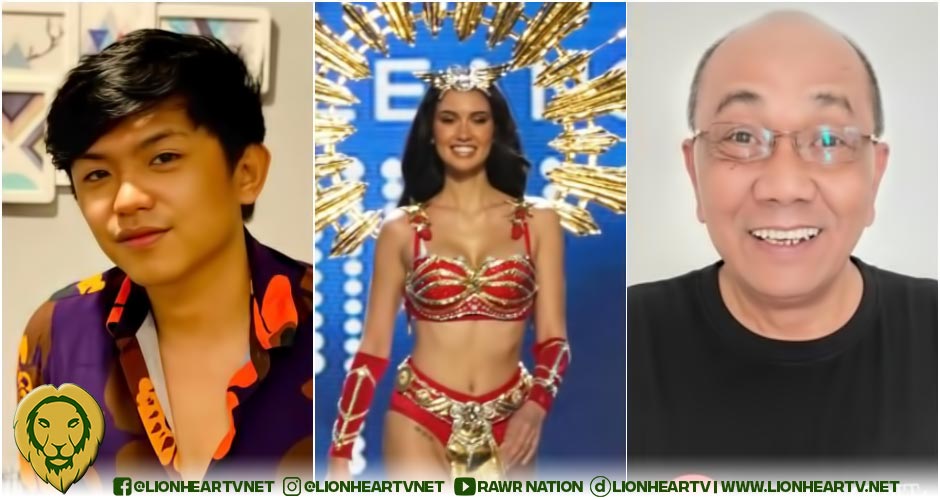 On Sunday, January 14, the 71st Miss Universe held its coronation night in New Orleans, Louisiana, USA. Cortesi represented the Philippines this year's edition of the prestigious beauty pageant.
Filipino pageant enthusiasts were rooting for Cortesi to bring home the MU 2022 crown. However, the beauty queen ended her Miss Universe run after she failed to enter the top 16 semifinals cut.
On January 13, former broadcaster Jay Sonza shared his disappointment over Cortesi's Darna costume.
"Parang hindi yata ako na-inform na 'national costume' na ang salawal, salong-dibdib at korona ni Darna," he said.
In a separate post on January 15, he said that beauty queens should avoid wearing only "underwears" during the national costume segment of a beauty pageant.
"Sa susunod huwag magsusuot ng bra, panty at headband lang sa "national costume" segment ng beauty pageant!
"MATUTO SA KARANASAN"
Moreover, Sonza also claimed that Cortesi's tattoos brought her bad luck during the competition.
"kung lalahok ka sa anumang beaucon, tiyakin mong wala kang tato ng malunggay sa singit. mamalasin ka. pramis," he said.
On January 14, director Darryl Yap also shared his dismay on Facebook, saying that Cortesi's Darna national costume was to blame for her defeat.
"Ako na ang magsasabi, nakamalas yung Darna," he said.
Yap's post implies that he is disappointed with the national costume that Cortesi's team chose.
During the preliminary rounds on January 12, Celeste Cortesi wore a Darna outfit for her national costume. While some loved how she represented a powerful and kind character, others said otherwise. They were expecting something else.
Comments