The curse of social media sends the lives of three teenage girls into a chaotic tailspin, in this yet another coming-of-age drama that explores the dynamics of family and young romance.
GMA Entertainment Group
Actors: Lexi Gonzales, Elijah Alejo, Hailey Mendes, Snooky Serna, Sunshine Cruz, Jean Saburit, Yayo Aguila, Christian Vasquez, Jome Silayan.
Genre: Drama
Premise: Underage tells the story of how the Serrano sisters, namely Celine, Carrie, and Chynna are forced to face adulthood too soon by experiencing various emotional mishaps with their family, after a malicious video involving the three of them became viral online (GMA Entertainment).
Running Time: 27-35 minutes
Head Writer: Luningning Interio-Ribay
Director: Rechie del Carmen, Paul Sta. Ana
Time slot: Weekdays, 4:25 PM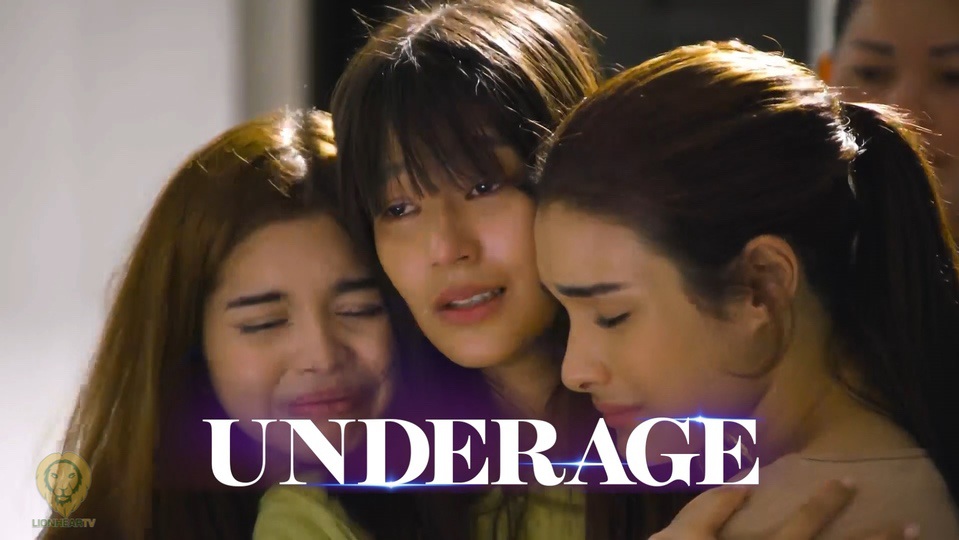 Why You Should See It:
The curse of social media is once again a culprit in the almost inescapable tragedy that looms before three teenage girls. These girls are front and center in this new Kapuso afternoon drama. ' In 'Underage,' the focus is on Celine (Lexi Gonzales), Carrie (Hailey Mendes), and Chynna (Elijah Alejo), whose lives get turned upside down, after a malicious video about them spreads like wildfire on the internet.
Based upon the '80s Pinoy film of the same name, that sent its lead stars, Maricel Soriano, Snooky Serna, and Dina Bonnevie, to stardom, Underage, is yet another exploration of coming-of-age adventures, its sweet and bitter parts, and how technology becomes both a blessing and a curse to the current generation. This Kapuso adaptation is already the second to come on television, which means comparisons will be inevitable not just between the ABS-CBN and GMA versions, but between the TV and movie versions. Not that this daytime drama differs significantly from other recently-aired titles with similar themes. It is actually the third time since the explosion of the pandemic that GMA Network is offering a series featuring three female leads, the other being Prima Donnas (2019) and Las Hermanas (2021).
The series explores not only the dynamics within the family, especially among siblings but also various themes that are surely relevant to this generation. A major detour from the original source material, is that deeply embedded in this adaptation's core, is social media, which is obviously not present in the '80s. With an overly familiar plot line, the show may have to rely on characterization, pace, and some new twists and turns in the story to surprise the audience. Thanks to experienced and seasoned actors in the cast, including Snooky Serna and Sunshine Cruz, there is undeniable star power that the show can really utilize for big dramatic moments.
The series will focus on the three lead actresses, so there is a need to make this take memorable by showcasing powerful performances. Both Gonzales and Alejo have been delivering decent to powerful performances, but Mendes may have to exert more effort to make her delivery more felt.
'Underage' airs on GMA Network's Afternoon Prime block, Mondays through Fridays. Watch the official movie trailer below:
Comments