GMA Network's mega-serye 'Mga Lihim ni Urduja' is set to grace the return of Panagbenga Festival as GMA Regional TV brings the cast of the upcoming Kapuso primetime show to Baguio this Friday, February 17.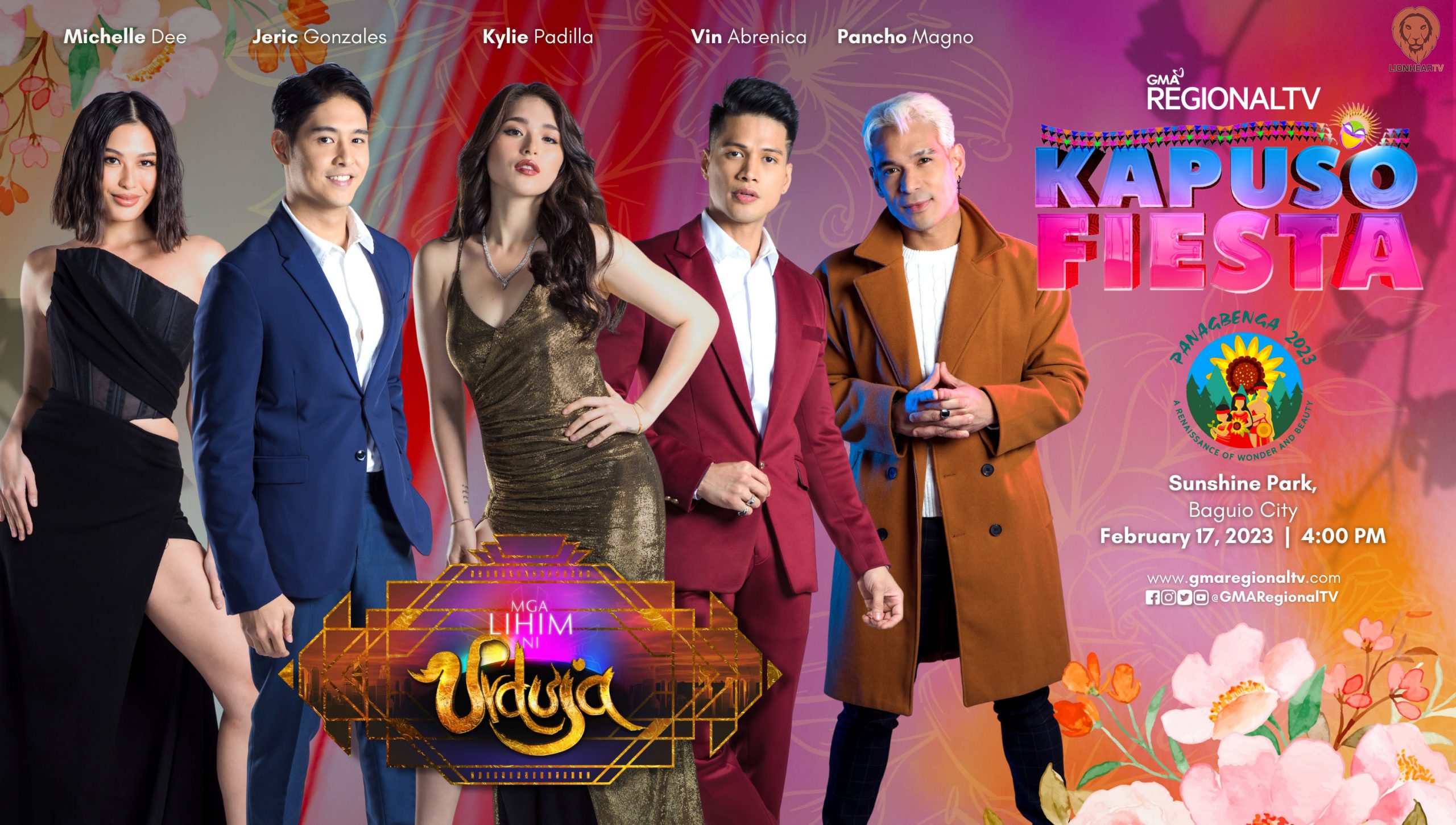 Sparkle artist and one of Urduja lead stars Kylie Padilla headlines the Kapuso Fiesta at Sunshine Park, Baguio City. Joining Kylie are her co-stars in the series Jeric Gonzales, Michelle Dee, Vin Abrenica, and Pancho Magno.
'Mga Lihim ni Urduja' is a reunion project of the well-loved Encantadia Sang'gres and the jewels of Philippine TV primetime. Together with Kylie Padilla are Gabbi Garcia and Sanya Lopez. The upcoming series follows the story of Gem (Kylie), a career-driven rookie cop, and Crystal (Gabbi), a budding entrepreneur and jewelry designer. They were assigned to work in a special law enforcement operation to recover priceless heritage jewelries believed to have been used as magical amulets of the legendary Hara Urduja (Sanya). The Kapuso serye is set to air this month on GMA Telebabad.
"GMA Regional TV is proud to bring the stars of the mega-serye 'Mga Lihim ni Urduja' to Baguio this weekend, in celebration of the Panagbenga Festival. We are very happy that we are able to be part of the return of Baguio City's colorful festival. This is just one of the many festivals in the Philippines that GMA Network has been supporting all these years," says Oliver Victor Amoroso, GMA Regional TV and Synergy First Vice President and Head and GMA Integrated News Acting Head.
The Panagbenga or Baguio Flower Festival is the biggest fiesta celebration in the Philippine Summer Capital.
This 2023, as more and more provinces and cities return to physical celebrations of their festivals and local events, GMA Regional TV continues to work hand in hand with various local government units. Just this month, GMA participated in Ilocos Sur's Kannawidan Festival, Iriga City's Tinagba Festival 2023, and Candoni, Negros Occidental's 10th Dinagyaw sa Tablas 2023.
To know more about the Network's regional events, follow GMA on Facebook at www.facebook.com/gmanetwork and GMA Regional TV at www.facebook.com/GMARegionalTV and on Twitter and Instagram via @GMARegionalTV. For more information about GMA Network, visit www.gmanetwork.com.
Comments