More than 825 educational grantees have been awarded by the Philippine National Police and the PLDT-Smart Foundation (PSF) since 2008. Now on its 15th year, the social outreach arm of PLDT and Smart Communications, Inc. (Smart) continues to deliver its commitment to the PNP to support qualified dependents nationwide with quality education.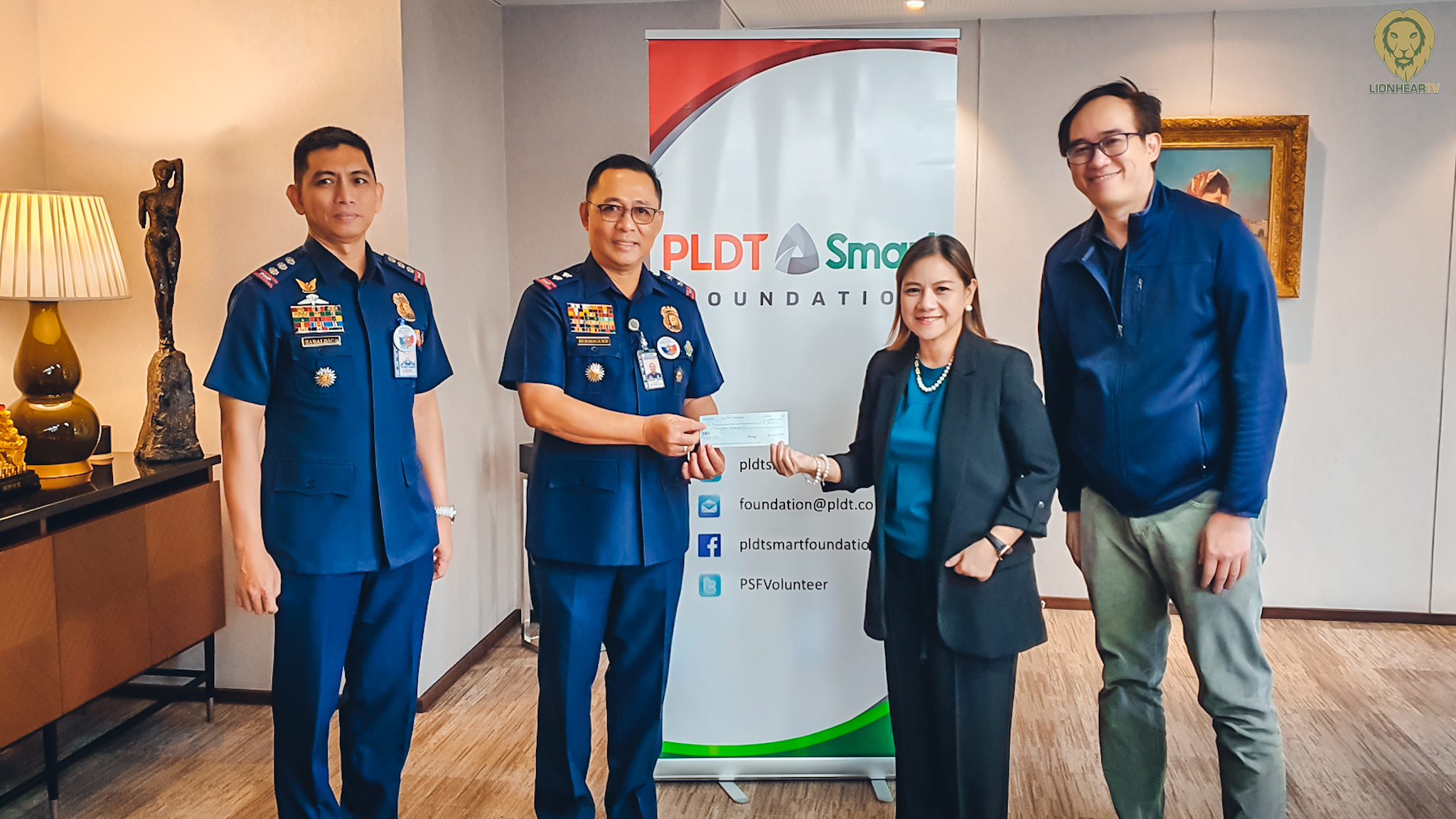 "PSF has always been a partner of PNP in extending opportunities to underprivileged students in the last 14 years, with the hopes of helping them get back on their feet and continue to work on their ambitions. Despite changing times, our long-time advocacy stays," said Esther O. Santos, President of PSF.
PSF has turned over another batch of financial assistance amounting to Php 500,000 to support PNP in their mission to push for quality education among qualified dependents nationwide. The educational grants have also reached PNP dependents whose parents perished or were injured and became incapacitated in the line of duty.
"We greatly appreciate PSF's assistance on this advocacy. This educational grant can help change lives and will go a long way," said PMGEN Robert Rodriguez, Director of the PNP Anti-Cybercrime Group.
Among those present to receive the donation were PNP PMGEN Robert Rodriguez, PCOL Renell Sabaldica, and PCPT Mark June Lagundino.
Through the scholarship, 23-year-old Laila Frances B. Duca of Davao City was able to study nursing at the Ateneo de Davao University, from where she graduated Magna Cum Laude. Her pursuit for academic excellence continued as she topped the November 2022 Philippine Nursing Licensure Examination.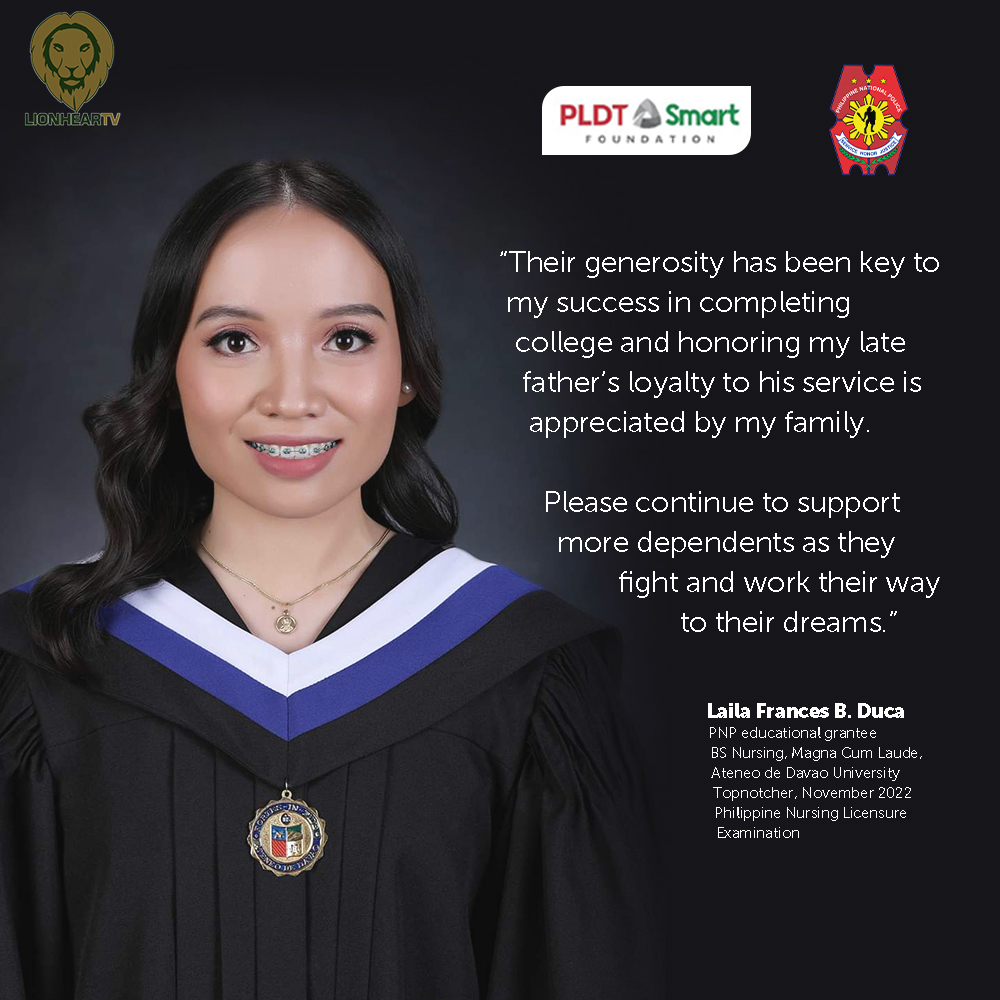 "Being in college had been difficult and finishing it without my father made it tougher. This educational grant from the PNP Educational Assistance Program (PCEAP), supported by PSF had been a great help as I pursued my academic endeavors. I am forever grateful for the assistance from PCEAP and PSF," shared Duca.
"Their generosity has been key to my success in completing my education. We greatly appreciate how this educational grant honors my late father's service and loyalty. Please continue to support more dependents as they fight and work their way to their dreams," she added.
Anchored on the PLDT Group's core value of malasakit, PSF remains fully committed to finding ways to help students turn their dreams into reality through inclusive education. This is also aligned with the UN SDG #4: Quality Education.
Comments