One PH reporter, Marianne Enriquez, earned the praise of netizens for her professionalism despite a gaffe on live TV.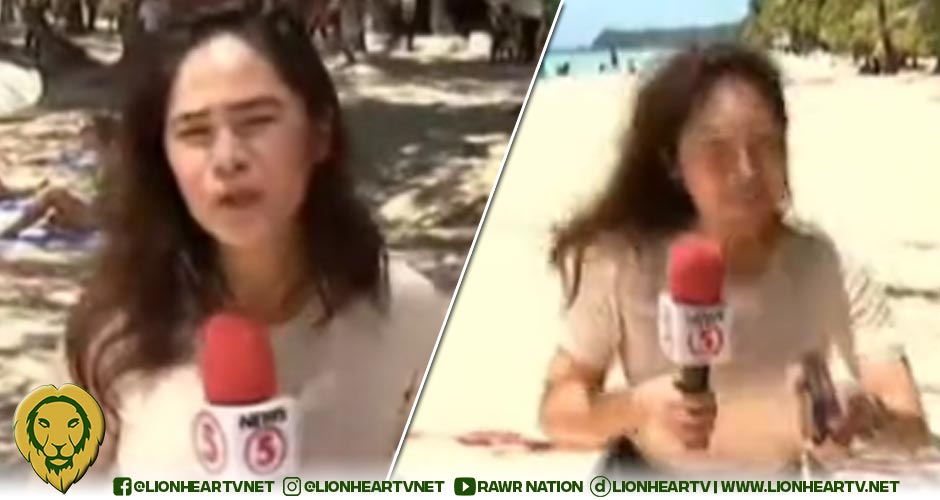 In the March 31 episode of One PH Balita Pilipinas, she tripped [accidentally] while doing her live reporting in Boracay.
She was talking to Cheryl Cosim when she suddenly fell on the sand but quickly regained composure as if nothing occurred. She continued with her reporting.
The video clip got shared by Rueventhost on Tiktok, which earned positive reactions from the netizens.
https://www.tiktok.com/@rueventhost/video/7216573443553250587?_r=1&_t=8b6hNp3Gev4
Most of the people in the comment section commended the reporter for staying composed despite the blunder.
"So professional. Great job."
"Sorry po tumawa ako pero salute to all newscaster na gagawin ang lahat para lang makahanap ng magandang balita na icocover."
"Salute. Grabe pagka professional."
"Only professionals can do that."
Aside from the reporter, netizens also commended the cameraman for doing a great job in avoiding capturing Enriquez's actual fall.
"Yung cameraman idol ko na. Di nya binaba yung camera para di makita."
"Anga galing din ng cameraman na di tinutok sa kanya nung natumba na. Kasi magiiba ang kwento pag finocus sa reporter."
"Salute kay cameraman hindi nya pinakita yung lapag."
"Smooth ng transition hahaha."
The video currently has 1.6 million views with more than 1,300 comments, 2,800 shares ,and 71,000 likes.
Comments