Sodexo On-site Services Philippines Inc, a leading integrated facilities management and food services company has donated a P5.5M grant to Life Project 4 Youth (LP4Y), a non-government organization specializing in the development of innovative solutions for the professional and social integration of youth living in extreme poverty and victims of exclusion. The grant aims to help and empower young women, which is part of Sodexo's Better Tomorrow initiative to improve the quality of life of the community where it operates.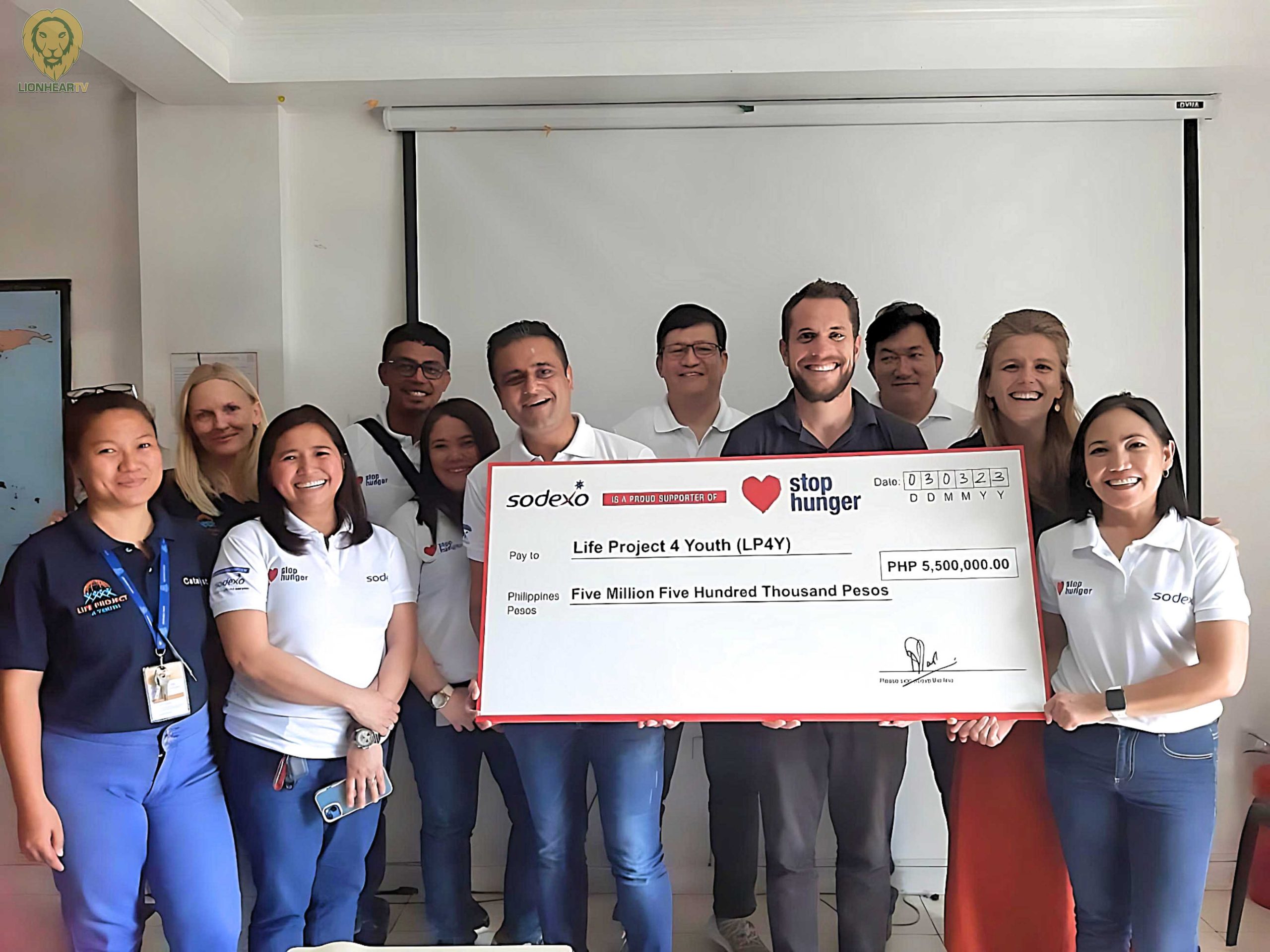 "We are strengthening our partnership with LP4Y with the objective of creating job opportunities for youth coming from underprivileged backgrounds. We believe that by providing training opportunities and employment, we will be able to bridge the gap between neglected communities to a world where a decent quality of life is possible", says Sodexo's Managing Director, Paul Debaprateem.
 Empowering women in Tondo
Stop Hunger, created 26 years ago in the US, is Sodexo's unique philanthropic cause. Today, it is a global non-profit network acting for a hunger free world, in over 60 countries. Uniting communities with initiatives, people and resources, one of its key priorities is driving women empowerment: when women are empowered, they help eradicate hunger and food insecurity.
Sodexo and Stop Hunger's project with LP4Y, which takes place at the LP4Y Training & Development Center in Tondo, consists of a six-month training for young women who are victims of exclusion. The Centre offers a safe place for women to affirm their interpersonal skills and develop their own Life Project Plan with the help of volunteers, a childcare facility, the provision of a bi-monthly allowance (for those above the poverty line but below the local minimum wage), and professional training for potential internships and job opportunities.
108 young women per year are estimated to benefit directly from this project, and based on LP4Y's evaluation, the project can have a positive impact on up to 8 people in her community  (family, friends, neighbours, etc.). This raises the count of individuals who will be indirectly impacted to 800 people.
This partnership strengthens Sodexo's commitment to helping women become financially independent, improving their quality of life and that of their community, becoming productive citizens, and essentially, creating a better every day for everyone to build a better life for all.
"Sodexo Philippines has served as a role model on Youth Inclusion alongside LP4Y since 2016.  Together, they developed a comprehensive approach by proposing company visits, trainings, internships and job opportunities. They even put together the Sheworks program, an inclusive tailor-made initiative for the Youth of LP4Y.  Aside from these gestures, the PHP5.5 donation will help support 108 young adults to become entrepreneurs and productive citizens", says Adrien Bachelet, Partnership & Fundraising Project Leader – LP4Y.
Sodexo and LP4Y started their partnership way back in 2019 through the SheWorks program, a job shadowing program where women are given job and career opportunities that include working at Sodexo's Head Office and on-site. The 'women helping women' initiative encourages female Sodexo employees to coach, mentor and guide their mentees.
Committed to a Better Tomorrow
"We aim to create a better every day to achieve a dream of having a Better Tomorrow," reiterates Paul. "At Sodexo, we believe that this mission can be fulfilled by improving the quality of life not only of our employees and clients but also the lives of the people in the communities where we are. I'm delighted that LP4Y is one of those communities that Sodexo supports."
As a global company, Sodexo remains committed to its Better Tomorrow 2025 corporate responsibility roadmap to ensure a positive impact on individuals, communities, and the world.
Living proof of Sodexo's commitment to empowering and making a positive impact in the lives of individuals, communities, and the world. For more information, visit www.ph.sodexo.com
Comments