On June 6, Quezon City Councilor-actor Alfred Vargas posted a heartwarming graduation message for his daughter Aryana.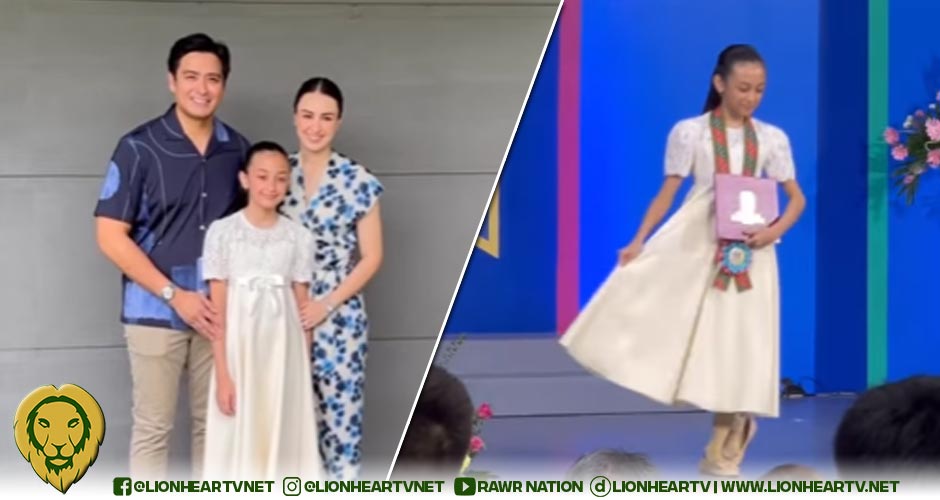 On his Instagram account, he uploaded a video montage of his daughter's graduation with his wife, Yasmine Espiritu. He highlighted how proud he is of his daughter.
"To our daughter Aryana, mahal na mahal ka namin. Right from when you were a little kid until today. You have only given us reasons to smile and pull our heads up and pride. We're so lucky to have you in our life. We're so proud of you."
He then left advice for his daughter, following Aryana's new chapter.
"Be fearless in dreaming big. Remember to go after what makes you happy, stay humble, and help others along the way. Always share that talent. It takes courage to grow up to become who you really are. But never fear. Take comfort in the fact that your mother and I will always be here, cheering for you and believing in you no matter what."
Vargas added, "Congratulations, anak. High school ka na!"
Vargas and Espiritu have three children, with Aryana Cassandra being their second child. Aryana graduated from OB Montessori and will be in High School for the next school year.
Aside from the heartfelt Instagram videos, Vargas also revealed in a Facebook message that he and Espiritu would gift their daughter a trip to Korea.
Comments