This summer, some of the world's most ordinary individuals will find themselves running for their lives after government agencies discover their hidden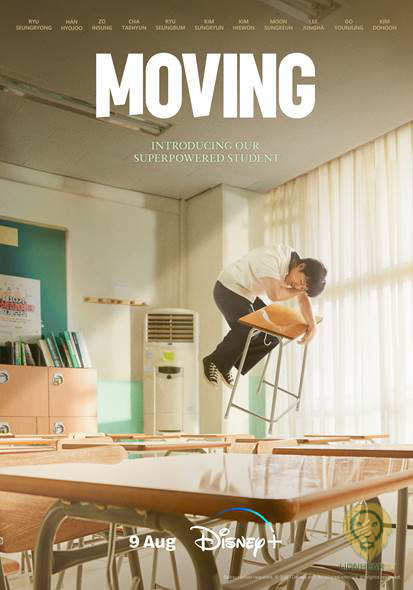 superpowers in Moving – an electrifying new Korean Original drama coming August 9, exclusively on Disney+.
Set in modern-day Korea, Moving tells the story of a group of superpowered individuals who hide their true abilities from the world in order to protect their families from harm and exploitation.
Adapted from the smash webtoon of the same name by famed Korean author Kangfull, Moving is one of the most highly anticipated series of the year and is directed by Park Inje (Kingdom Season 2, Moby Dick), stars Ryu Seungryong (Extreme Job, The Admiral: Roaring Currents), Han Hyojoo (The Beauty Inside, W), Zo Insung (The Great Battle, Escape from Mogadishu) in his long-awaited return to a drama series; Lee Jungha (Run On, Nevertheless), Go Younjung (Alchemy of Souls, Sweet Home), and Kim Dohoon (The Faceless Boss, The Law Café), and is produced by STUDIO&NEW.
Slated to debut with a seven-episode premiere on August 9, followed by two episodes per week for the following five weeks, and concluding with a three episode release for the season finale, fans of Moving and other unmissable Korean stories can subscribe to Disney+ today to enjoy instant access to a range of other smash series including: Big Bet, starring legendary actor Choi Minsik as a serial entrepreneur who repeatedly breaks the law to help bolster his burgeoning casino business; and Big Mouth, about a lawyer who is arrested as part of the murder case he is investigating; as well as an entire library of endless entertainment featuring local APAC Originals and global tentpole movies and series.
Stream Moving from August 9, only on Disney+.
Comments