TELUS International Philippines, a leading digitally-enabled customer experience and business process solutions provider, continues to reinforce its enduring commitment to diversity, equity, and inclusion by creating spaces where the LGBTQIA2S+ community can thrive, celebrate their passions, and bring their authentic selves to work.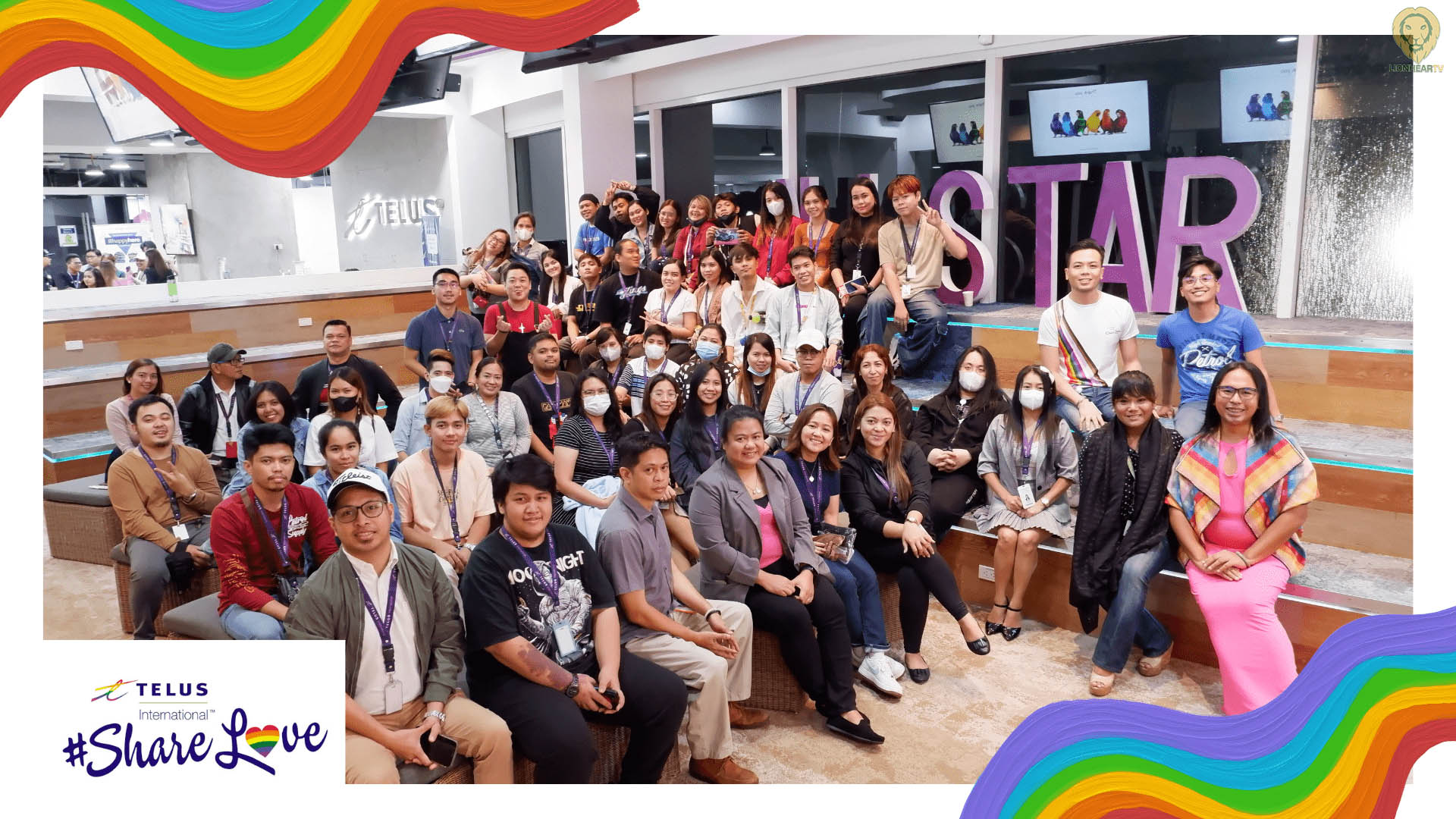 In honor of Pride Month, the company has once again organized a range of activities for team members who are part of the LGBTQIA2S+ community and their allies.
"In line with our vision to be a global leader in diversity and inclusion, we actively strive to empower our team members to bring their true selves to work and to become strong LGBTQIA2S+ allies," said Pia Gajasan, Brand and Communications Senior Manager for Asia Pacific at TELUS International. "We proudly support Spectrum Philippines, our employee resource group for LGBTQIA2S+ team members, and work closely with them to ensure that we are growing our diverse talented team, cultivating an inclusive culture, from recruitment, onboarding, and across all stages of their career."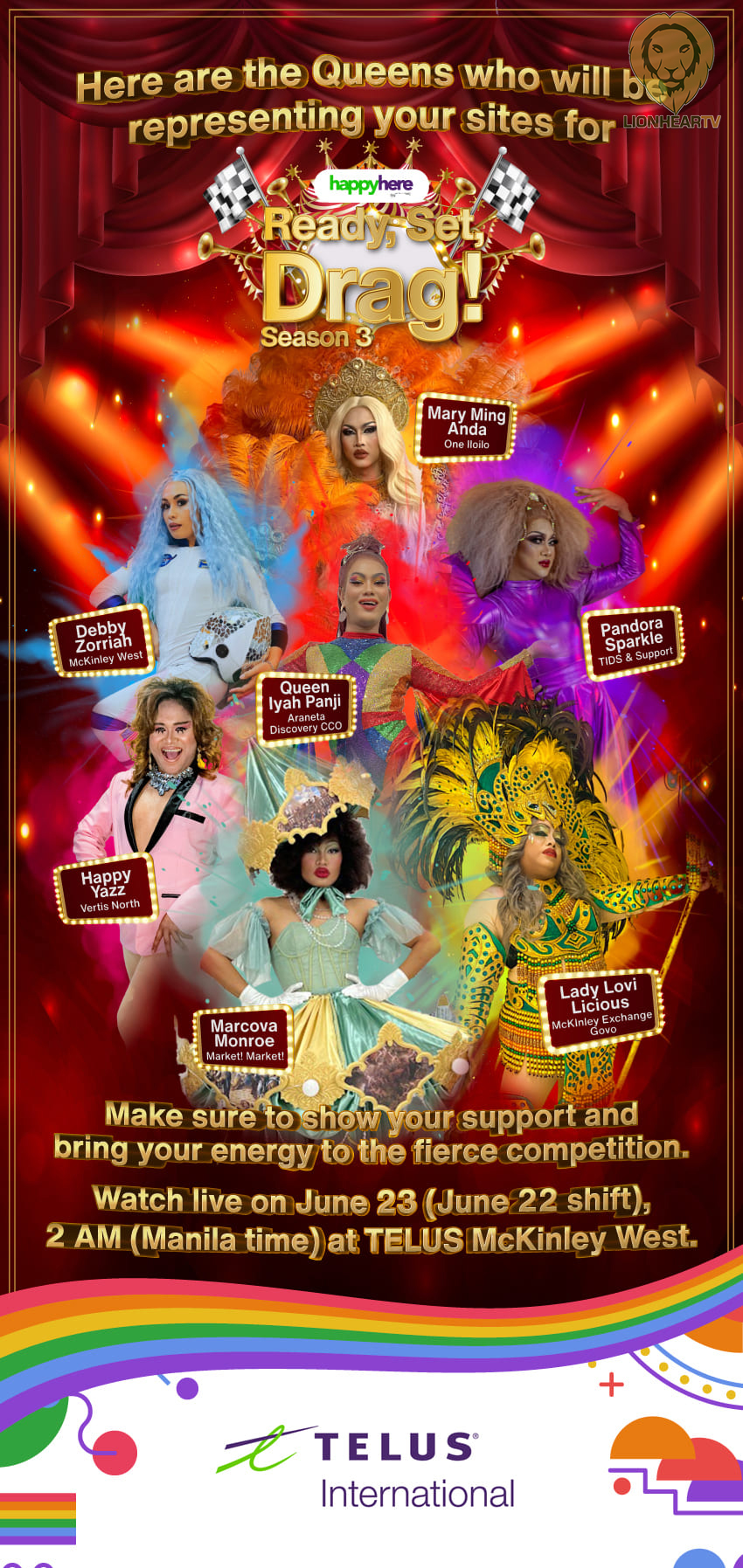 Empowering LGBTQIA+ members in local drag scene
In collaboration with Spectrum Philippines, TELUS International Philippines recently hosted a drag brunch to celebrate the LGBTQIA2S+ community while showcasing emerging local drag kings and queens, including Alpha Venti Savvy Tan, and TELUS International team member, Miss Jamie. This event is an extension of the company's annual pride tradition, "Ready, Set, Drag," an internal drag competition held across all of their sites.
Communications Associate Jamie Amorante is a transwoman who also goes by the name Miss Jamie when performing. Her career journey serves as a testament to the company's commitment to creating an inclusive workplace. Initially joining TELUS International Philippines as an associate on a major client account, Jamie earned a promotion after one year and received full support from her supervisors to join the communications team three years later.
"The company has consistently shown support towards both my drag persona and my career growth. I feel incredibly fortunate to have team members, leaders, and managers who actively support me as well as other LGBTQIA2S+ people in the company," said Miss Jamie.
Assigned female at birth (AFAB) drag king Alpha Venti and AFAB drag queen Savvy Tan are carving out spaces for gender minorities and women in the drag world.
Alpha Venti identifies as a non-binary genderfluid and constantly struggles with sexist remarks from people who do not align with his identity.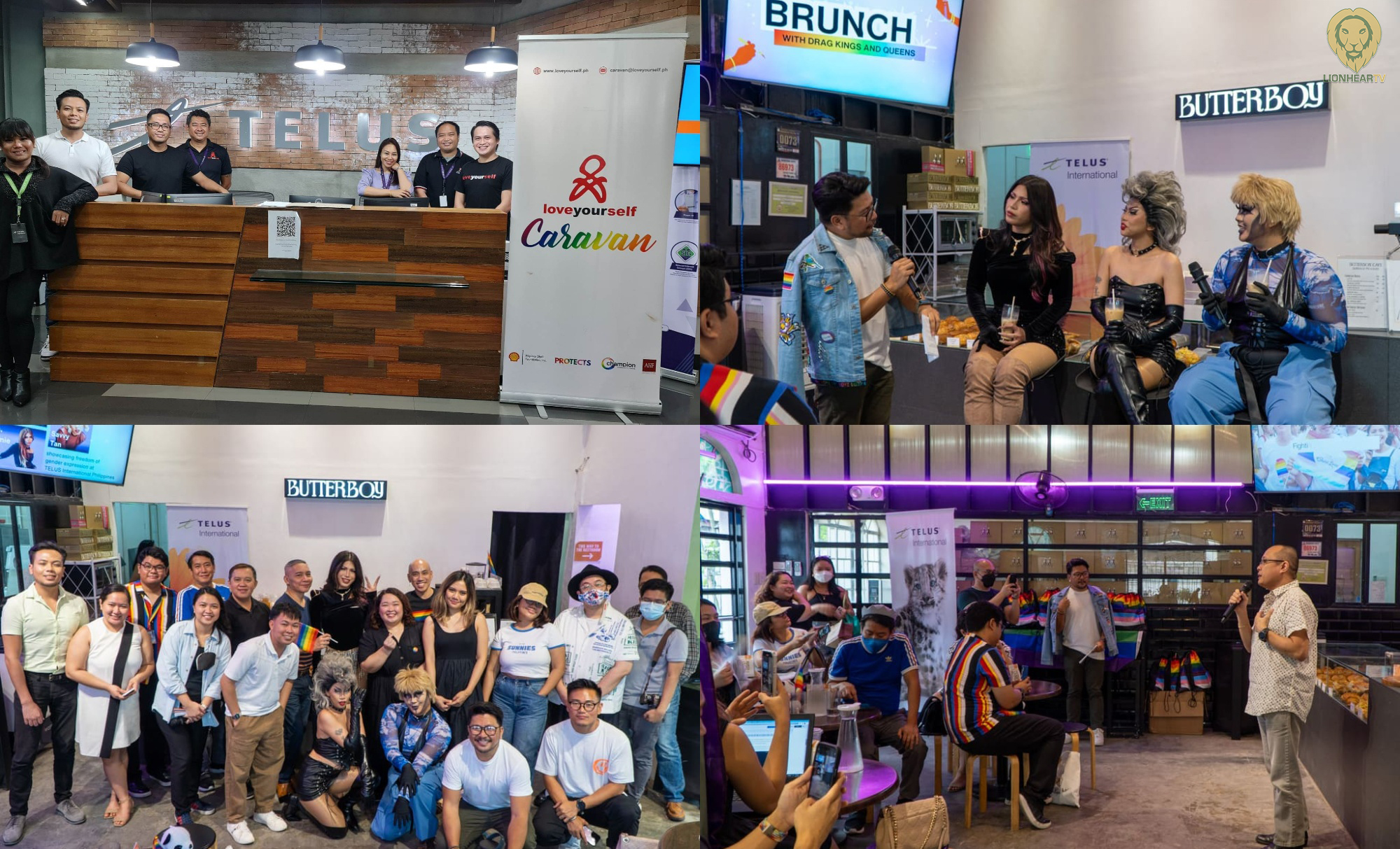 "I feel empowered to be my best self whenever I perform in drag, fueled by the hope that someday, I won't be the only one doing what I do. Because there are less than a handful of drag kings in the scene right now, I give my best whenever I perform so that I can inspire other baby drag kings and AFAB artists to be their best alongside me," Alpha Venti shared.
Meanwhile, Savvy Tan embarked on her drag journey in the competition series Mudrakels, where she won as part of a drag mother-daughter duo. However, as a femme-presenting lesbian, she faces constant pressure from people, especially cis-hetero men who attempt to invalidate or alter her identity based on her appearance.
"Seeing trailblazers defy societal expectations and thrive on their own terms reminds me that I too possess the power to break barriers and forge my own path towards success. As a young AFAB drag artist, what makes me feel empowered to be my best self is the transformative power of drag itself. It allows me to tap into a version of myself that radiates confidence, creativity, and self-expression," she revealed.
Fostering a diverse and inclusive work environment
Beyond celebrating Pride Month, TELUS International Philippines and Spectrum Philippines prioritize establishing systems that enable LGBTQIA2S+ team members to feel valued and supported. This includes having self-identified male and female, and gender-neutral restrooms and sleeping quarters across all sites, and offering benefits that extend to the same-sex and domestic partners of team members, including their HMO, continuing education and insurance programs.
"Alongside Spectrum Philippines, we have been conducting HIV awareness sessions and counseling with free testing across our sites. We also recently organized several SOGIE 101 training sessions," said Dr. Vic Catanghal, Senior Manager for Learning and Development at TELUS International Philippines.
These diversity and inclusion practices also apply to the career growth opportunities for team members, as TELUS International Philippines' recruitment and promotion processes follow fair guidelines, focusing on skills, competencies, experience, and competencies of the team members and applicants.
"Our recruiters and HR partners participate in regular training and certification programs on diversity and inclusion. Additionally, all people leaders at TELUS International Philippines undergo comprehensive training on SOGIE 101, gender sensitivity, and creating a respectful workplace environment," said Dr. Catanghal.
Additionally, TELUS International Philippines has various team member resource groups that provide support to team members through mentoring, networking, peer support, volunteering, and coaching opportunities. This includes Spectrum Philippines, Connections, the women's network of TELUS International, and multicultural team member resource group MOSAIC.
Comments