GMA Network's latest action-comedy series, 'Walang Matigas na Pulis sa Matinik na Misis (WMNPSMNM),' emerged victorious in TV ratings.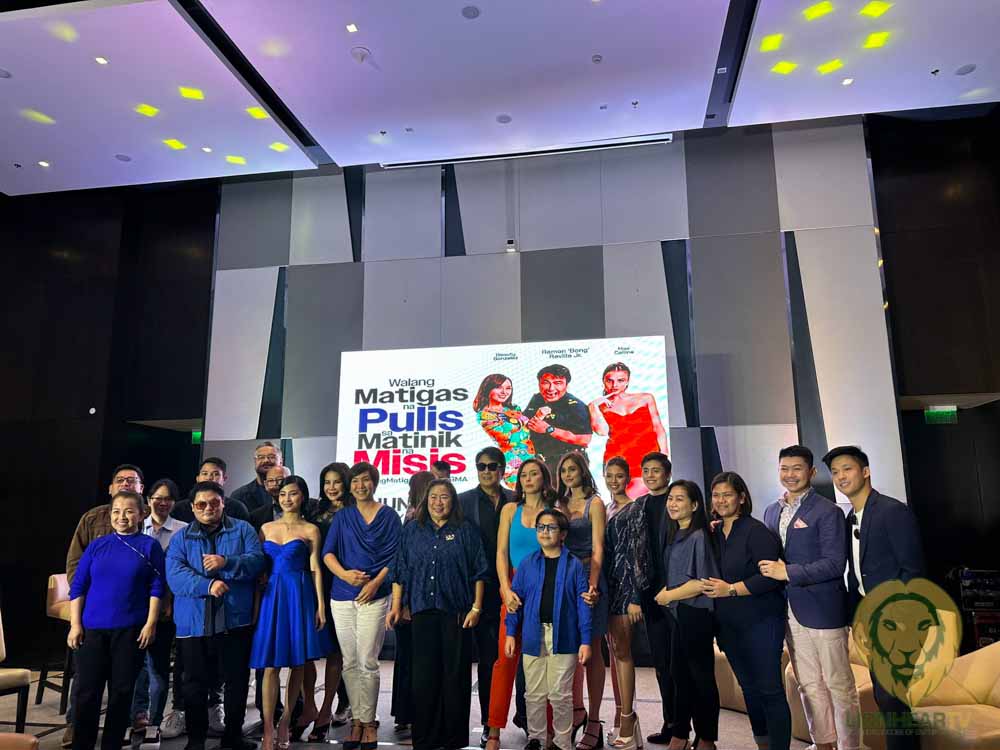 Starring Ramon "Bong" Revilla Jr., Beauty Gonzalez, and Max Collins, the series, which premiered on Saturday, June 4, received a warm reception from television viewers.
According to preliminary overnight rating data from the Nielsen NUTAM People survey, its pilot episode garnered an impressive 12.3 percent rating. This surpasses its competing program, 'I Can See Your Voice', which registered a 3.3 percent rating.
On the show's official Facebook page, it thanked all its loyal supporters for making the pilot episode such an impressive win in the rating game.
"SALAMAT PO SA PANALONG ITO! Pilot episode pa lang, astig na ang ratings! Simula pa lang 'yan, mg Kapuso! Tuloy lang sa #WalangMatigasNaPulisSaMatinikNaMisis, Sunday, 7:50 PM!"
In the first episode, viewers witnessed Major Bartolome Reynaldo (played by Revilla), also known as Tolome, battling against syndicates. While Tolome was on the brink of death, his wife Gloria called, but a female syndicate member answered.
Assuming that her husband was having an affair, Gloria (played by Beauty Gonzalez) shouted her husband's name on the cell phone, prompting Tolome to fight the criminals again. Tolome pursued the syndicate leader, Juancho "Kamao" Dehado, but he escaped.
The pilot episode also introduced Tolome's new trainee, Patrolwoman Pretty Competente, whom he needed to train as part of his ongoing assignment. As part of their assignment to capture Juancho, the two conducted an undercover operation, posing as a couple. This was to monitor Juancho's wife in a café.
Gloria, however, saw the two in the cafe, mistaking Pretty for Tolome's other woman. However, Tolome explained that the woman was their recently recruited trainee, Pretty. Tolome then clarified to Gloria that it was Style's idea to keep the trainee's gender secret, but Gloria remained angry. In their disagreement, Pretty called Tolome, as they found Juancho's whereabouts.
Tolome and his team arrested Juancho Dehado. Afterward, Tolome and Gloria resolved their argument and expressed their desire for another child.
Catch 'Walang Matigas na Pulis sa Matinik na Misis' every Sunday night at 7:50 on GMA Network.
Comments