GMA Network's introduction of AI sportscasters, continue to generate waves of reactions both from industry practitioners and regular netizens, alike.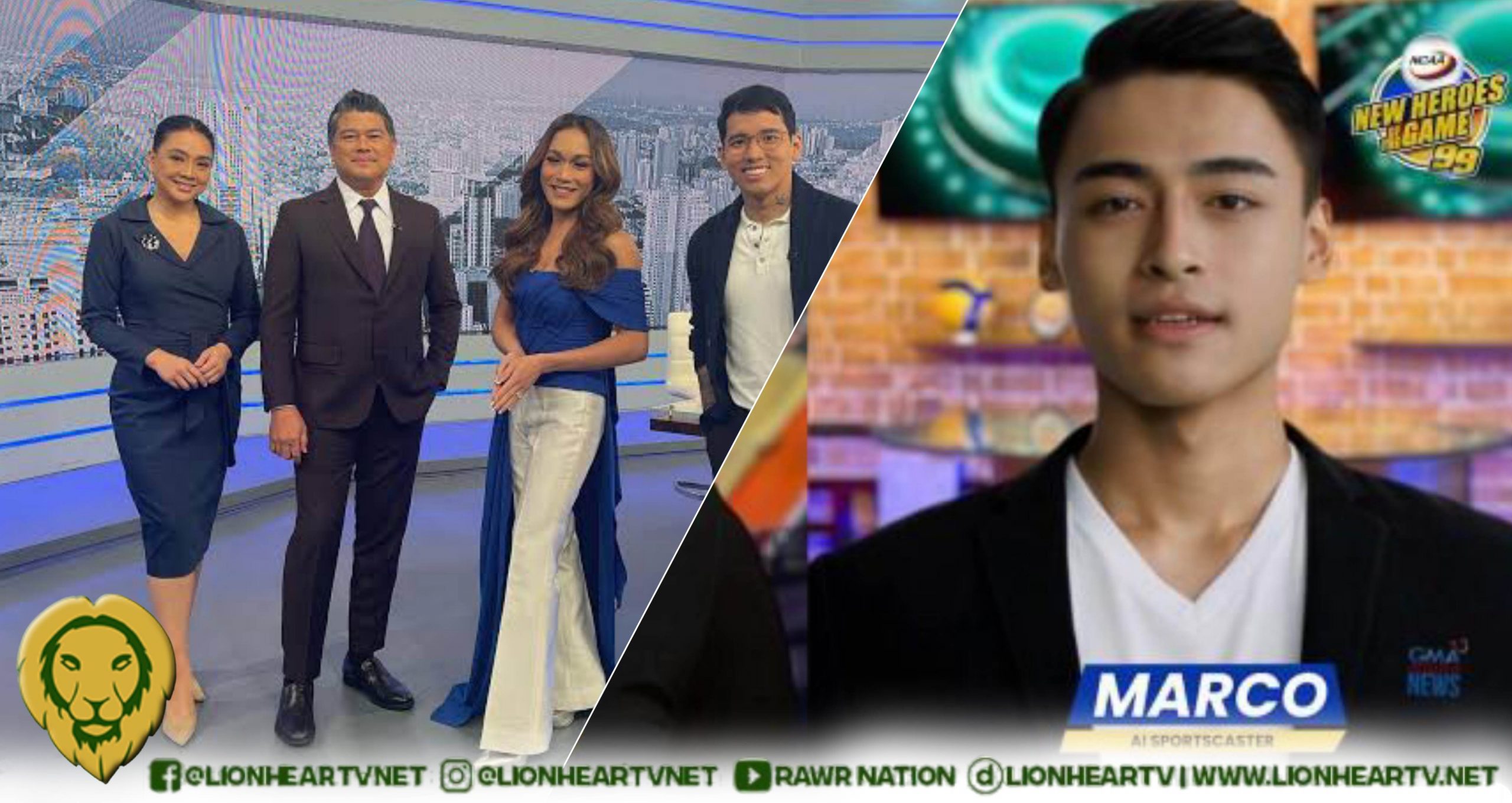 It seems the overwhelming response to GMA Network's bold move to inaugurate AI (artificial intelligence) sportscasters, is likely to go on for an indefinite period of time. While GMA Sports already assured that Marco and Maia, the names of the AI sportscasters, are merely supplementary members of its roster of human reporters, the public looks poised to render comments to such introduction.
"The introduction of the first AI sportscasters by GMA Integrated News is a groundbreaking initiative that significantly impacts our objective of 'Mas malaking misyon, mas malawak na paglilingkod sa bayan.' GMAIN's adoption of AI technology also demonstrates our commitment to innovation in journalism. We embrace emerging technologies to stay at the forefront of the media industry by providing our audience with a modern and engaging sports news experience." Senior Vice President and Head of Integrated News, Regional TV, and Synergy, Oliver Victor B. Amoroso, stated in an official report.
But with other members of media, especially journalists, still reacting and expressing concerns over possible relegation of human labor force in the field of broadcasting, at the benefit of AI reporters, the discussion on this matter is likely to persist a little bit longer. Among those practitioners who continue to keep the argument afloat, are the anchors of the primetime news program, Frontline Pilipinas.
On its September 25 episode, showbiz anchor,  Jervi Li, a.k.a. KaladKaren, seemingly alluded to the matter,  by clarifying she is not artificial intelligence.
"Hindi po ito A.I., ako po si KaladKaren, " she said in closing her segment.
During the general closing spiel of the news program, sports anchor, Mikee Reyes, teased main anchors, Julius Babao and Cheryl Cosim, to lightly pinch KaladKaren to make sure she is indeed not AI.
"Uy kurutin nyo nga si ano (Li), baka A.I., " he said, eliciting laughter from the other anchors, including Li, who assured the viewers she is real.
"Totoong tao po ako ha, mga kapatid,"  she noted.
HOYYYY TITO MIKEEE https://t.co/xplHg3FPfW

— KaladKaren (@jervijervi) September 25, 2023
GMA Network's AI sportscasters notably debuted last Sunday, September 25, on the opening of the NCAA Season 99.
Comments